Indulging in a delightful brunch experience is one of the most cherished weekend traditions. For food enthusiasts in the Twin Cities, the quest for the best brunch in the Twin Cities continues to be an exciting and ever-evolving journey. In 2023, the vibrant dining scene of Minneapolis and St. Paul boasts an array of culinary delights that cater to all tastes and preferences. Whether you're a local searching for a new favorite spot or a visitor eager to explore the culinary scene, we've got you covered. In this article, we'll guide you to the "21 Best Brunch Spots in Twin Cities," where you can relish the finest dishes crafted with passion and flair.
From cozy cafes tucked away in charming neighborhoods to chic eateries that embrace the city's modern vibes, prepare to embark on a mouth-watering journey through Twin Cities' best brunch. So, let's dive in and discover the culinary gems that will elevate your brunch game and leave you craving more!
All You Need to Know About Brunches in the Twin Cities
Brunch in the Twin Cities has evolved into a delightful and cherished tradition, offering a unique culinary experience that locals and visitors savor. Combining the best breakfast and lunch, these mid-morning feasts boast a wide array of delectable dishes, making them an essential part of the vibrant food scene in Minneapolis and St. Paul.
First and foremost, location is key when searching for the perfect Twin Cities brunch spot. Both cities are teeming with charming cafes, hip nightclubs, and upscale restaurants that cater to diverse tastes. From Uptown's trendy neighborhoods to Grand Avenue's historic streets, there's a brunch destination to suit any preference.
The Twin Cities' brunch menus are a culinary playground where chefs get creative. Classic favorites like fluffy pancakes, eggs Benedict, and avocado toast are abundant, but the regional twists and fusion dishes truly set the brunch scene apart. You'll find innovative creations incorporating local ingredients, like wild rice pancakes or artisanal sausages.
Moreover, the Twin Cities commitment to sustainability and farm-to-table practices shines through in their brunch culture. Many establishments source ingredients from nearby farmers' markets and organic suppliers, ensuring fresh and high-quality meals for patrons.
Brunch in the Twin Cities is not just about the food; it's also about the ambiance. Most places boast a laid-back and welcoming atmosphere, perfect for casual gatherings with friends and family.
Brunch in the Twin Cities is an experience not to be missed. With an abundance of diverse and delicious options and a warm and inviting atmosphere, it's no wonder that brunch has become a beloved ritual for residents and tourists alike.
Whether you're a foodie seeking the latest culinary innovations or simply looking for a relaxing way to spend your weekend mornings, the Twin Cities have covered you with their vibrant and ever-evolving brunch culture.
Check out – 21 Best Places To Stay in Moab in 2023 | Moab Neighborhood Guide
What Are the 21 Best Brunch Spots in the Twin Cities?
You're in luck when it comes to finding the best brunch spots in the Twin Cities (Minneapolis and St. Paul)! The area boasts a diverse culinary scene with plenty of excellent brunch options.
Here are some popular and highly recommended brunch spots in the Twin Cities:
#1. Keys Cafe & Bakery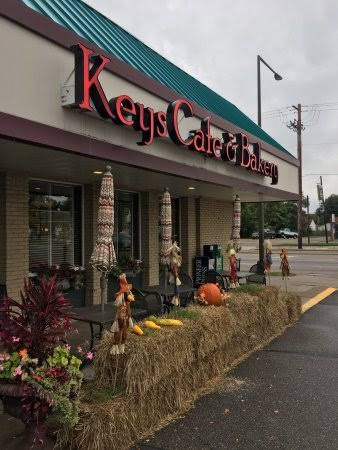 Located in the heart of the Twin Cities, Keys Cafe & Bakery is a beloved local institution known for its delicious brunch offerings. This family-owned Cafe exudes a warm and welcoming atmosphere, making it an ideal spot to enjoy a leisurely weekend brunch.
Their extensive brunch menu features classic American breakfast dishes, such as fluffy pancakes, hearty omelets, and delicious French toast. Additionally, they offer a variety of freshly baked pastries and cakes, satisfying any sweet tooth.
#2. Hazel's Northeast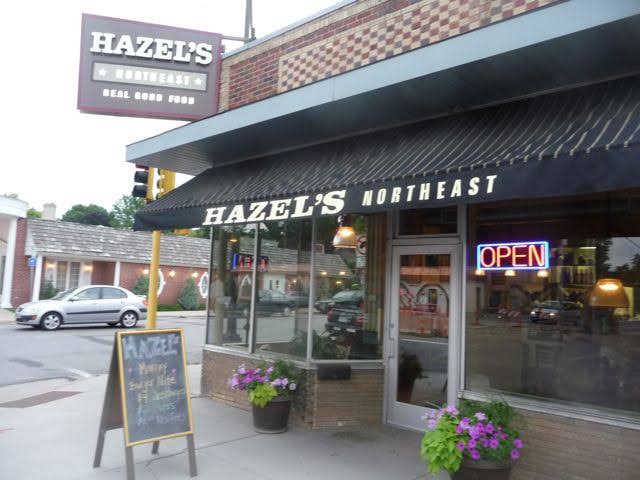 Hazel's Northeast is a trendy and charming eatery in the artistic neighborhood of Northeast Minneapolis. This popular brunch spot is characterized by its cozy and rustic ambiance, making it a great place to unwind on a lazy Sunday morning.
With a focus on locally sourced ingredients, their brunch menu blends traditional and innovative dishes.
Patrons can enjoy unique items like their signature peanut butter and banana waffles or classic favorites like Eggs Benedict.
#3. Hell's Kitchen Inc.
For a brunch experience with a twist, Hell's Kitchen Inc. in downtown Minneapolis is a must-visit. Renowned for its creative and daring approach to food, this vibrant restaurant offers a diverse menu that caters to all tastes.
Their brunch offerings include inventive dishes like Lemon-Ricotta Hotcakes, Mahnomin Porridge, and delectable omelets.
Alongside the delicious food, Hell's Kitchen Inc. is also famous for its bold cocktails, making it an ideal spot for brunch enthusiasts looking to add a little fun to their morning.
#4. Al's Breakfast
Located in Dinkytown near the University of Minnesota, Al's Breakfast is a tiny and iconic diner that has been serving unforgettable brunch experiences for decades.
With only 14 counter seats, it exudes a cozy and nostalgic charm that attracts locals and tourists alike.
Al's breakfast is celebrated for its delectable pancakes, especially the legendary "Blueberry Pancakes," which have earned them a spot in many food enthusiasts' hearts.
#5. Hi-Lo Diner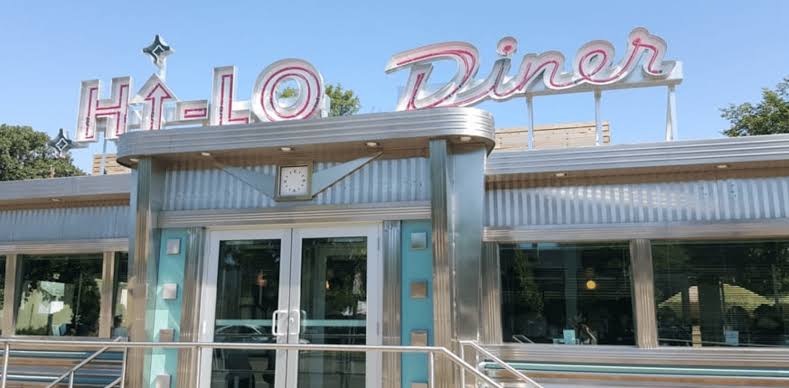 Housed in a refurbished 1957 Fodero diner, Hi-Lo Diner is a retro-inspired brunch spot that promises a delightful experience. Located in the Longfellow neighborhood of Minneapolis, Hi-Lo Diner captures the essence of classic American diners while adding a modern flair.
Their diverse menu caters to traditionalists and adventurous eaters, offering dishes like the Hi-Top Pancakes (pancakes served with various toppings) and the savory Chicken and Waffle Benedict. The colorful and vintage decor further adds to the restaurant's appeal.
#6. The Lowry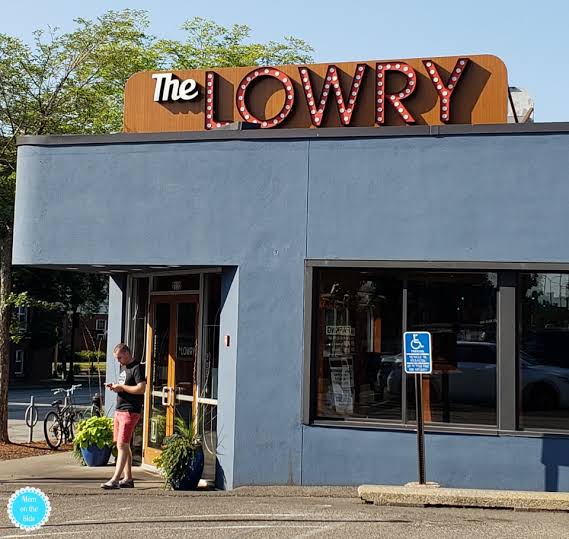 Nestled in the Uptown neighborhood of Minneapolis, The Lowry is a stylish gastropub that offers a fantastic brunch selection.
The restaurant's laid-back atmosphere and attentive service make it a favorite spot for weekend brunch gatherings.
The menu features an array of comfort food classics with a contemporary twist, including breakfast burritos, huevos rancheros, and corned beef hash. Their cocktails and wide selection of craft beers make it a great place to enjoy a boozy brunch with friends.
#7. Our Kitchen
A neighborhood gem in Powderhorn Park, Our Kitchen is a charming and unpretentious diner-style restaurant serving simple yet delicious brunch fare.
The restaurant's homely ambiance makes guests feel right at home, and their friendly staff adds to the welcoming atmosphere.
The menu boasts traditional breakfast dishes, like fluffy buttermilk pancakes and hearty skillets, all made with quality ingredients to ensure a satisfying dining experience.
#8. Spoon and Stable
Located in the North Loop neighborhood of Minneapolis, Spoon, and Stable is an upscale restaurant known for its refined brunch offerings.
The ambiance is elegant and inviting, which makes it a great choice for special occasions or to treat yourself to a sophisticated brunch experience.
The menu features dishes inspired by French and American cuisine, with highlights such as the Croque Madame, Brioche French Toast, and an assortment of artisan pastries.
#9. Sun Street Breads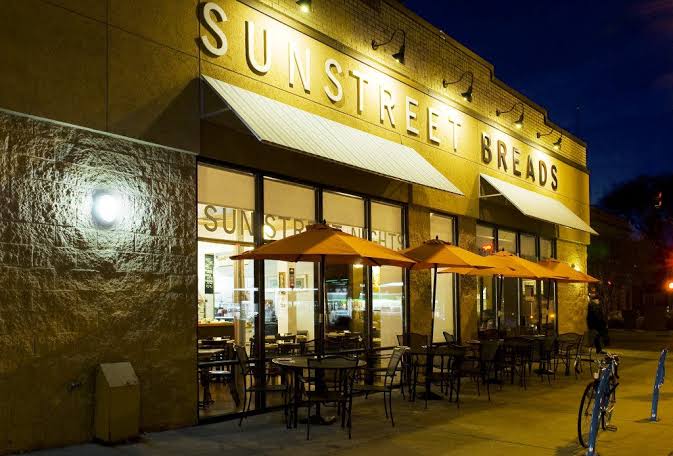 Situated in the vibrant Kingfield neighborhood of Minneapolis, Sun Street Breads is a charming bakery-cafe that has gained a reputation for its delectable brunch items.
Specializing in handmade bread and pastries, this brunch spot takes pride in using organic and locally sourced ingredients.
Brunch offerings range from delightful quiches and breakfast sandwiches to mouth-watering cinnamon rolls and scones. The welcoming atmosphere and friendly staff make it a delightful place to enjoy a relaxing brunch experience.
#10. Hola Arepa
Bringing a Latin American twist to brunch, Hola Arepa is a popular eatery in Minneapolis's Whittier neighborhood.
This vibrant and colorful restaurant specializes in arepas, a traditional Venezuelan dish from cornmeal dough filled with various savory ingredients.
Their brunch menu uniquely blends Latin and American flavors, featuring dishes like Chorizo Hash, Breakfast Arepas, and Chilaquiles. Hola Arepa's lively ambiance and tropical-inspired cocktails create a memorable brunch experience.
#11. Hot Plate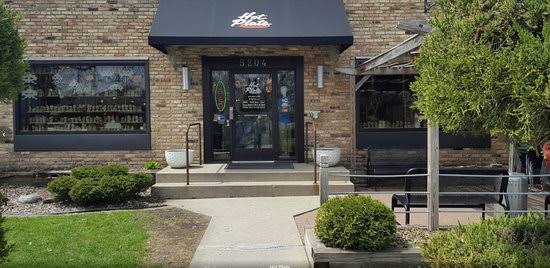 Hot Plate is a popular brunch spot in Minneapolis, offering a warm and inviting atmosphere to start your day. The restaurant is known for its delicious breakfast and brunch dishes, focusing on comfort food and creative twists on classic favorites.
Their menu features a variety of omelets, pancakes, waffles, and breakfast burritos, all made with fresh and locally-sourced ingredients. Their signature Hot Plate is a standout dish, a delicious combination of eggs, potatoes, cheese, and meat or veggies.
Don't miss out on their homemade cinnamon rolls, a delightful treat. The friendly staff and cozy ambiance make Hot Plate a must-visit brunch destination in the Twin Cities.
#12. Italian Eatery
Italian Eatery is a gem in the Twin Cities food scene, offering a unique and delectable brunch experience. This charming restaurant in Minneapolis blends traditional Italian flavors with creative brunch dishes.
The brunch menu at Italian Eatery showcases items like frittatas, polenta bowls, and panini made with house-made bread and fresh ingredients. Their Italian-inspired Benedicts, featuring prosciutto and basil-infused hollandaise sauce, are a highlight not to be missed.
The atmosphere is cozy and inviting, with rustic decor and friendly service, making it a great place to gather with friends or family for a delightful weekend brunch.
#13. Parlour Bar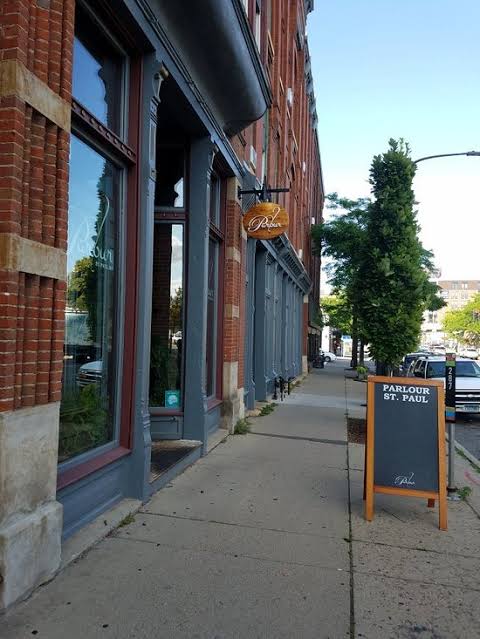 Parlour Bar, situated in Minneapolis, is renowned for its craft cocktails and mouth-watering brunch offerings. The stylish and trendy ambiance sets the stage for a memorable brunch experience. Their brunch menu features a mix of classic American dishes with modern twists.
Visitors can savor dishes like brioche French toast with seasonal fruit, avocado toast with poached eggs, and a delectable breakfast burger. Complement your meal with one of their expertly crafted cocktails for the ultimate brunch experience.
Whether you're looking for a relaxing weekend brunch or a lively gathering with friends, Parlour Bar offers a sophisticated and delicious option in the Twin Cities.
#14. Hai Hai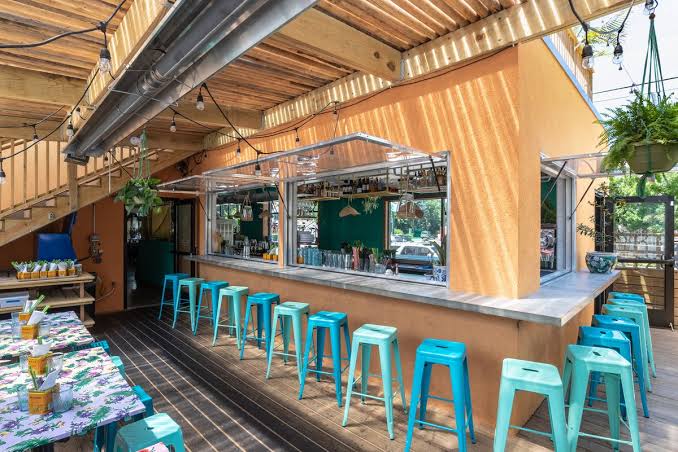 Hai Hai is a vibrant and eclectic Southeast Asian eatery in Minneapolis, offering a unique brunch adventure. The restaurant's tropical-inspired decor and lively atmosphere create a unique backdrop for a memorable brunch.
Hai Hai's brunch menu features a delightful fusion of traditional Vietnamese and Thai flavors with classic brunch items. Guests can indulge in coconut pancakes, lemongrass pork hash, and various banh mi-inspired creations.
The extensive cocktail menu includes inventive drinks like lemongrass bloody marys and Thai basil mimosas, adding to the overall experience. If you want to explore new flavors and enjoy a lively brunch, Hai Hai is the place to be.
#15. Hen House Eatery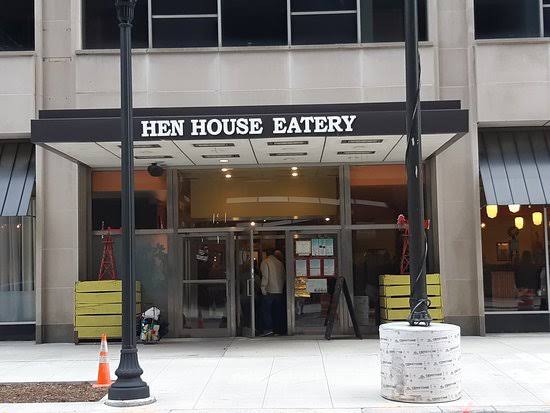 Hen House Eatery is a beloved brunch spot with multiple locations in the Twin Cities area, including Minneapolis. This family-owned restaurant prides itself on serving locally-sourced and high-quality ingredients in a comfortable and welcoming environment.
The menu offers an array of classic breakfast and brunch dishes focusing on scratch-made recipes. From their fluffy buttermilk pancakes to their savory egg scrambles, each dish at Hen House Eatery is crafted with care and attention to detail.
They also cater to dietary preferences with vegan and gluten-free options. The friendly staff and homey ambiance make Hen House Eatery a top choice for a comforting and satisfying brunch experience.
#16. The Kenwood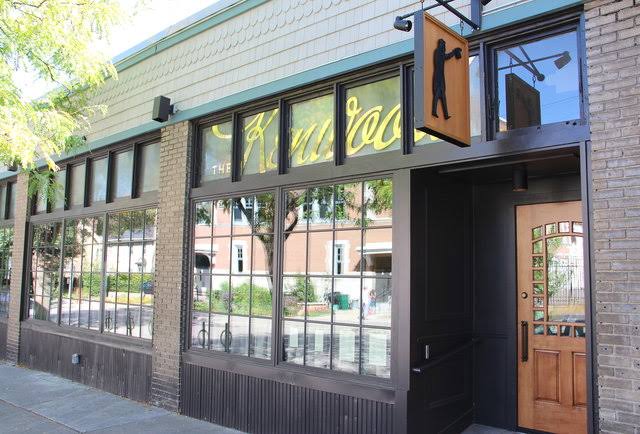 Nestled in the Kenwood neighborhood of Minneapolis, The Kenwood is a chic and contemporary restaurant known for its sophisticated brunch offerings. The restaurant's upscale yet laid-back vibe provides an ideal setting for a leisurely brunch with friends or family.
The Kenwood brunch menu features classic and inventive dishes like lemon ricotta pancakes, smoked salmon tartine, and duck confit hash. They also offer a delightful selection of pastries and freshly baked goods.
Pair your brunch with one of their thoughtfully curated wines or craft beers to complete the experience. Kenwood's commitment to using high-quality ingredients and creating innovative dishes makes it a top contender for a memorable brunch outing.
#17. Lake and Bryant Cafe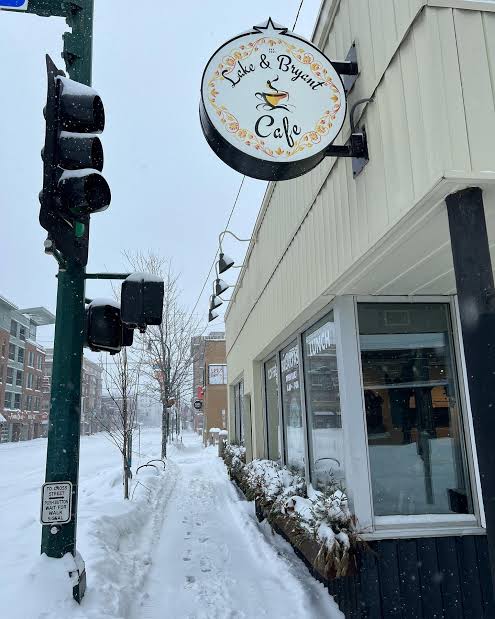 Located in the heart of Minneapolis, Lake and Bryant Cafe is a cozy neighborhood spot that excels in serving hearty and flavorful brunch options. The Cafe's warm and welcoming atmosphere makes it a favorite among locals and visitors.
The menu features classic breakfast staples like eggs benedict, burritos, and buttermilk biscuits with sausage gravy. For a lighter option, try their fresh salads or avocado toast.
Lake and Bryant Cafe also offers an array of delicious coffee and espresso drinks to accompany your meal. With its relaxed ambiance and delicious comfort food, Lake and Bryant Cafe is a go-to spot for a laid-back brunch experience.
#18. Eggy's Diner – Minneapolis
Eggy's Diner in Minneapolis is a charming retro-inspired diner that captures the essence of a classic American breakfast joint. The vintage decor and friendly service create a nostalgic and inviting atmosphere for brunch enthusiasts.
Eggy's Diner boasts an extensive menu with all-day breakfast options that cater to every palate. The choices are abundant, from fluffy pancakes and crispy bacon to hearty skillets and customizable omelets.
Make sure to try their famous cinnamon rolls, a favorite among regulars. Eggy's Diner offers a taste of tradition and a warm sense of community, making it a standout brunch spot in the Twin Cities.
#19. Jensen's Cafe
Jensen's Cafe is a family-owned establishment with locations in both Burnsville and Eagan, making it a popular brunch destination in the Twin Cities suburbs. The Cafe's friendly and inviting atmosphere welcomes diners of all ages.
The brunch menu at Jensen's Cafe features an extensive selection of classic dishes, including omelets, breakfast sandwiches, and hearty skillets.
Their fresh fruit and yogurt parfaits are perfect for lighter options. With generous portions and reasonable prices, Jensen's Cafe is a fantastic spot to enjoy a satisfying brunch with family and friends.
#20. Martina
Martina, situated in Minneapolis, is a contemporary Argentine-inspired restaurant that offers a unique and upscale brunch experience. The elegant decor and attentive service set the stage for a sophisticated dining affair.
The brunch menu at Martina showcases a blend of South American flavors with classic brunch favorites. Guests can indulge in dishes like dulce de leche French toast, Argentine steak and eggs, and various empanadas.
Martina's cocktail selection is equally impressive, with creative options like mate-infused gin and tonic. For a luxurious and indulgent brunch experience, Martina is a top choice in the Twin Cities.
#21. The Copper Hen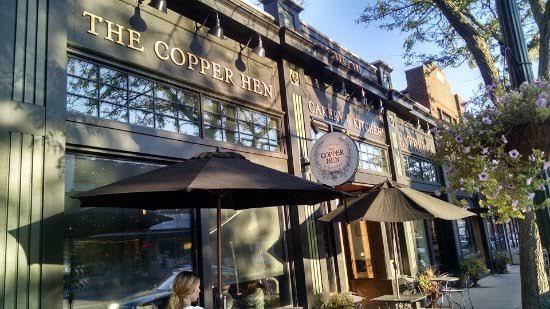 The Copper Hen, located in Minneapolis, is a charming farm-to-table restaurant and bakery that has gained a reputation for its delectable brunch offerings. The rustic-chic ambiance and friendly staff create a warm and welcoming dining environment.
The brunch menu at The Copper Hen features a delightful selection of dishes, including sweet and savory options. Don't miss their signature cast-iron cinnamon rolls, baked to perfection and topped with cream cheese frosting.
The farm-fresh ingredients and commitment to sustainability add to the appeal of The Copper Hen, making it a must-visit brunch spot in the Twin Cities.
Take out time to read through – 20 Best Seafood Cities In The World In 2023 | With Photos
Choosing the Best Brunch Spots in Twin Cities
When choosing the best brunch spots in the Twin Cities, several factors must be considered to ensure a delightful and satisfying experience. Here are some important considerations to bear in mind:
#1. Location
Consider the convenience of the location. Look for brunch spots that are easily accessible and preferably located in areas with ample parking or public transportation options.
#2. Menu Variety
Check the brunch menu for options catering to different tastes and dietary preferences. A good brunch spot should offer a mix of classic brunch dishes, creative specialties, and options for vegetarians, vegans, or those with dietary restrictions.
#3. Quality of Food
Read reviews and ask for recommendations to assess the quality of the food. Look for places that use fresh, locally-sourced ingredients and have a reputation for well-prepared dishes.
#4. Ambiance and Atmosphere
The ambiance plays a significant role in the overall brunch experience. Consider the atmosphere of the brunch spot – is it cozy and casual or more upscale and elegant? Choose a setting that aligns with your preferences and the occasion.
#5. Price Range
Brunch prices can vary widely. Determine your budget and look for brunch spots that offer a good value for the quality of food and experience they provide.
#6. Waiting Times
Popular brunch spots might have long waiting times, especially during peak hours. Check if they accept reservations or if online tools or apps are available to check for wait times.
#7. Service
Good service can greatly enhance your dining experience. Look for reviews or ask friends for their experiences regarding the level of service at the brunch spots you are considering.
#8. Outdoor Seating
If you prefer dining outdoors, consider whether the brunch spot offers outdoor seating, especially if you plan to visit during pleasant weather.
#9. Special Features
Some brunch spots might offer unique features, such as bottomless mimosas, live music, or themed brunch events. These extras can add to the overall enjoyment of your experience.
#10. Social Proof
Read online reviews, check social media posts, and ask for recommendations from friends or locals to get a sense of the reputation of the brunch spots you are interested in.
#11. COVID-19 Precautions
In the ongoing pandemic, it's crucial to consider whether the brunch spot follows necessary safety protocols, such as mask-wearing, social distancing, and sanitation measures.
Considering these factors will help you choose the best brunch spot in the Twin Cities that aligns with your preferences and ensures an enjoyable dining experience.
You can also check out – 20 Most Livable Cities In The World In 2023 | With Photos
Pros and Cons of Brunch Spots in the Twin Cities
Brunch is a popular and beloved mealtime in the Twin Cities, comprising Minneapolis and St. Paul, Minnesota. There is no shortage of brunch spots in this vibrant region, each offering a unique dining experience. Below, we'll explore the pros and cons of these brunch spots, highlighting the aspects that make them delightful or challenging for patrons.
Pros of Brunch Spots in the Twin Cities
Diverse Menu Options: The Twin Cities' brunch spots often boast diverse and innovative menus. Whether you're a fan of classic eggs benedict or looking for vegan and gluten-free options, you'll find something to satisfy your cravings.
Local Sourcing: Many brunch spots in this region prioritize locally sourced ingredients, supporting local farmers and businesses. This commitment to sustainability and freshness enhances the overall dining experience.
Cozy Ambiance: The Twin Cities are known for their cozy and welcoming atmosphere; brunch spots reflect this vibe. Quaint cafes, sunlit patios, and charming interiors create an inviting environment for diners to relax and enjoy their meal.
Artisanal Coffee and Drinks: Brunch often goes hand-in-hand with specialty coffee and crafted cocktails. The Twin Cities' brunch spots frequently feature artisanal coffee blends and creative libations, enhancing the overall dining experience.
Creative Twists on Classic Dishes: Chefs in the Twin Cities often put their creative spin on traditional brunch dishes, elevating them to new heights. Expect unique flavor combinations and presentations that surprise and delight.
Supportive Staff: The friendly and attentive staff in many brunch spots add to the positive experience. They are often knowledgeable about the menu, happy to provide recommendations and ensure a pleasant dining journey.
Brunch Buffets: Some brunch spots offer all-you-can-eat buffets, allowing patrons to sample various dishes at a fixed price. Buffets are perfect for those who love to try different foods and value variety.
Cons of Brunch Spots in the Twin Cities
Crowded and Long Wait Times: Brunch is popular, leading to crowded restaurants and lengthy wait times, especially on weekends. Patrons might have to wait for a considerable time to get a table.
Pricey Options: While brunch spots offer high-quality meals, some can be relatively expensive, making them less accessible to budget-conscious diners.
Limited Seating: Some cozy and popular brunch spots have limited seating capacity, making it challenging for large groups to find a table together without a reservation.
Inconsistent Service: While the staff is generally supportive, some brunch spots may suffer from inconsistent service during peak hours. It can be frustrating when the quality of service doesn't match the delectable food.
Parking Challenges: Parking can be scarce and expensive in bustling urban areas. Brunch patrons might need extra time searching for parking spots or pay high fees in nearby lots.
Healthier Options May Be Limited: While the Twin Cities' brunch scene is diverse, some spots might lack extensive healthy options, which could be a downside for health-conscious individuals.
No Reservations: Certain brunch spots don't take reservations, which can be inconvenient for those who prefer to plan, especially when securing seats for a large group.
You might find this interesting – 20 Most Visited Cities In The World In 2023 | With Photos
Frequently Asked Questions
What are the peak hours for brunch at these restaurants?
Brunch peak hours can vary, but typically on weekends, you can expect the busiest times to be between 10:00 AM and 1:00 PM. It's advisable to arrive early or make reservations to avoid waiting during peak hours.
Are these brunch spots suitable for families with kids?
Yes, most of these brunch spots are family-friendly and welcome children. Some places, like The Copper Hen Cakery & Kitchen and Colossal Cafe, are known for their welcoming atmosphere for families.
What is the average price range for brunch at these restaurants?
Brunch prices can vary depending on the restaurant and the dishes you choose. On average, brunch prices at these spots can range from $12 to $25 per person, excluding beverages and gratuity.
Conclusion
Brunch options abound in the Twin Cities, catering to every taste and desire. The wide alternatives range from quiet cafes providing artisanal pastries to contemporary diners presenting inventive fusion meals.
Locals and visitors alike will enjoy classic breakfast classics and regionally influenced dishes. Each brunch restaurant has its distinct charm: the cozy environment, farm-to-table cuisine, or great service.
As you travel across the Twin Cities on your gastronomic adventure, stop by these top-notch eateries for a memorable and fulfilling brunch experience like no other.
Reference