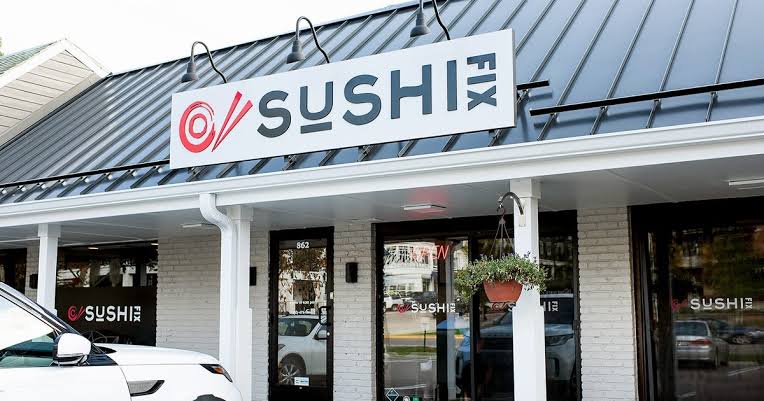 Twin Cities, often known as Minneapolis-Saint Paul, has become a hotspot for food lovers worldwide. With its bustling streets and thriving restaurant culture, this metropolitan area is teeming with hidden culinary gems, and the sushi scene is no exception. The Twin Cities offers some of the best sushi spots. Whether you're a resident or a visitor, you'll be spoilt for choice when finding the best Sushi in the Twin Cities.
From the moment you step into these carefully curated sushi spots, you'll be transported into a world of tantalizing flavors and artistic presentations. Dedicated to their craft, these chefs source only the freshest ingredients and showcase their expertise in every roll and nigiri they create.
With a harmonious balance of traditional techniques and innovative twists, the Twin Cities' best sushi restaurants constantly push the boundaries of taste and creativity.
Each of these best sushis in the Twin Cities has its unique charm, allowing you to embark on a culinary journey. From upscale sushi bars to cozy hidden gems, the Twin Cities offers diverse atmospheres for every occasion and preference.
Whether celebrating a special occasion or simply satisfying your sushi craving, you're guaranteed to find the perfect spot to fulfill your gastronomic desires.
Let us take you through the 21 Best Sushi Spots in the Twin Cities in 2023 as we explore the rich and diverse culinary landscape that awaits you in Minneapolis and Saint Paul. Brace yourself for an explosion of flavors, exquisite craftsmanship, and unforgettable dining experiences. Get ready to indulge in the best Sushi in the Twin Cities!
All You Need to Know About Sushi's in the Twin Cities
Sushi has become a popular culinary delight in the Twin Cities, captivating the taste buds of residents and visitors alike. With its roots in Japan, Sushi is an artful combination of vinegared rice, fresh fish, and other ingredients. Here's a glimpse of all you need to know about Sushi in the Twin Cities.
The Twin Cities, encompassing Minneapolis and St. Paul, offer diverse sushi restaurants catering to all palates and preferences. You'll find a sushi joint for every occasion, from upscale establishments to casual eateries. Renowned for their commitment to quality and authenticity, many restaurants import fresh fish from coastal regions, ensuring a genuine sushi experience.
Variety is the spice of life in the Twin Cities sushi scene. The city has everything, whether you crave traditional nigiri, creative maki rolls, or vegetarian options. Chefs expertly craft these delectable delights, often incorporating local ingredients to add a unique twist to the traditional flavors.
For those new to Sushi, fear not. Many establishments offer beginner-friendly options, providing an introduction to the world of Sushi without overwhelming novices. Additionally, patrons can relish the elegant and inviting ambiance, making dining an unforgettable experience.
Sushi in the Twin Cities goes beyond just food; it's a cultural journey that exemplifies the harmonious blend of tradition and innovation. So, whether you're a sushi connoisseur or a first-timer, exploring the Twin Cities sushi scene promises an adventure for your taste buds.
Check out – 20 Most Isolated Cities In The World In 2023 | With Photos
What Are the Best Sushi Spots in the Twin Cities?
The Twin Cities, which refers to the metropolitan area of Minneapolis and St. Paul in Minnesota, has a vibrant dining scene with diverse cuisines. Regarding Sushi, this region is no exception, as it boasts several outstanding sushi spots that cater to sushi enthusiasts and food lovers alike.
Below, we will delve into some of the best sushi spots in the Twin Cities, highlighting their unique features and what sets them apart from the rest.
#1. Kyatchi – Minneapolis
Kyatchi is a popular sushi destination in Minneapolis, known for its sustainable and responsibly-sourced seafood. They offer a selection of classic and innovative sushi rolls, including some unique fusion options.
Besides the excellent Sushi, Kyatchi serves other Japanese dishes focusing on local and organic ingredients. The cozy and inviting atmosphere makes it ideal for a relaxed dining experience.
#2. Masu Sushi & Robata – Minneapolis
Located in the trendy Northeast Minneapolis Arts District, Masu Sushi & Robata is a contemporary Japanese restaurant that excels in sushi and robata grill offerings. The sushi menu features traditional nigiri, sashimi, and creative maki rolls.
The Robata grill, on the other hand, offers delectable skewers of grilled meats, seafood, and vegetables. Masu's modern ambiance and skilled chefs ensure an enjoyable and memorable dining experience.
#3. Origami – Minneapolis
Origami has been a long-standing and reputable sushi spot in Minneapolis. With a focus on authenticity and high-quality ingredients, Origami impresses patrons with its classic sushi selection.
Their skilled sushi chefs craft beautifully presented dishes, showcasing the flavors of the fresh fish and other ingredients. The restaurant also offers a variety of traditional Japanese dishes, making it a well-rounded dining destination.
#4. Zen Box Izakaya – Minneapolis
While primarily known for its ramen, Zen Box Izakaya also offers exceptional sushi options that are not to be missed. Combining traditional Japanese techniques with modern creativity, their sushi menu offers delightful surprises.
Inspired by Japanese izakayas, the ambiance adds to the overall experience, making it a popular spot for food enthusiasts and those seeking a lively atmosphere.
#5. Sushi Tango – Minneapolis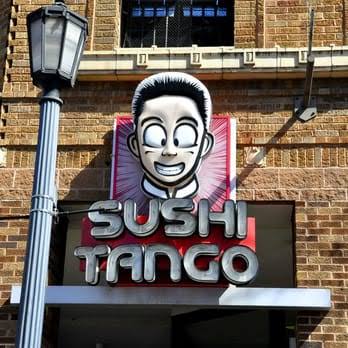 Sushi Tango is a stylish and contemporary sushi restaurant in Uptown Minneapolis. The menu features an extensive selection of sushi rolls, ranging from classic favorites to innovative and fusion creations.
They also have various vegetarian and vegan options, ensuring something for everyone. The chic setting and diverse menu make Sushi Tango a favorite among locals and visitors.
#6. Kado no Mise – Minneapolis
Kado no Mise, meaning "corner shop" in Japanese, is a hidden gem that offers an intimate and authentic Japanese dining experience. Their Sushi is meticulously prepared, emphasizing traditional techniques and fresh, seasonal ingredients.
The restaurant's omakase (chef's tasting menu) is highly recommended for those who want to indulge in a culinary journey curated by talented chefs.
#7. Nami Sushi & Grill – Minneapolis
Nami Sushi & Grill is a laid-back and casual sushi spot that delivers on taste and value. Their menu features an extensive selection of sushi rolls and other Japanese dishes like tempura and teriyaki. The friendly service and wallet-friendly prices make Nami Sushi a great option for lunch and dinner outings.
#8. Wakame Sushi & Asian Bistro – Minneapolis
Wakame Sushi & Asian Bistro offers a diverse menu beyond just Sushi. While their sushi selection is top-notch, they also serve many Asian dishes, including Chinese and Thai cuisine.
This makes it an excellent choice for groups with varying culinary preferences. The modern and chic ambiance adds to the dining experience, making it a popular spot for special occasions and gatherings.
#9. Kona Grill – Minnetonka
Though part of a national chain, Kona Grill consistently delivers high-quality Sushi and Asian-inspired dishes. Located in Minnetonka, a suburb of the Twin Cities, Kona Grill offers a broad menu with options to suit all tastes.
Their sushi rolls are creative and flavorful, and the restaurant's contemporary design creates an inviting and comfortable setting for diners.
#10. Raku Sushi & Lounge – Edina
Situated in Edina, another suburban gem in the Twin Cities, Raku Sushi & Lounge is a trendy establishment known for its impressive sushi creations.
From the traditional to the inventive, Raku's sushi menu offers diverse flavors and textures. The lounge atmosphere and creative cocktails make it a great spot for a night out with friends.
#11. CRAVE – Minneapolis (Multiple Locations)
CRAVE is a contemporary American restaurant that also boasts an extensive sushi menu. With multiple locations across Minneapolis, this restaurant offers a blend of classic and innovative sushi rolls.
Whether you're a sushi purist or an adventurous eater, CRAVE's sushi selection caters to a wide range of tastes.
They offer exciting fusion rolls that combine flavors and textures alongside traditional rolls. The upscale yet casual ambiance makes it a great spot for intimate dinners and gatherings with friends.
#12. Fuji Ya – Minneapolis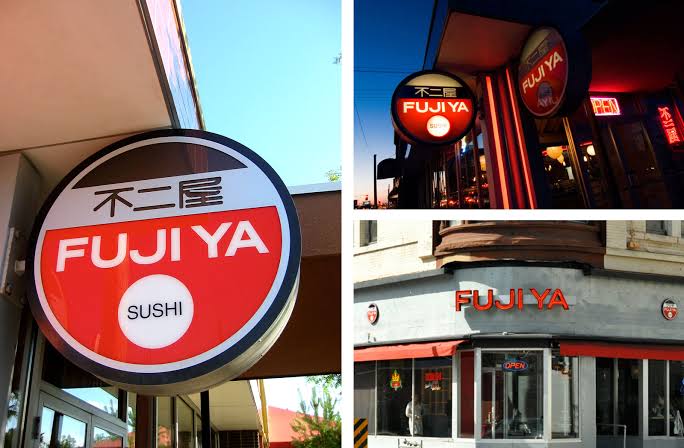 Established in 1959, Fuji Ya is Minnesota's oldest Japanese restaurant. For generations, this long-standing establishment has delighted sushi enthusiasts with its authentic and time-tested recipes.
In Minneapolis's heart, Fuji Ya provides an inviting and intimate setting, perfect for enjoying traditional Japanese dishes and expertly crafted sushi rolls. Their commitment to using high-quality fish and other ingredients ensures a delightful sushi experience.
#13. Yumi Japanese Restaurant – Excelsior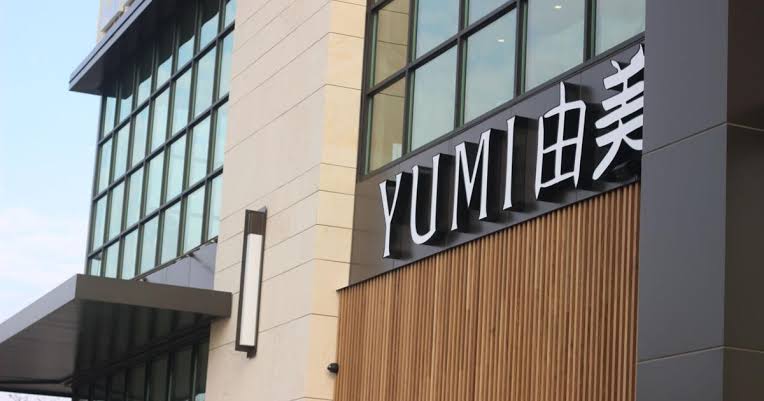 Located in the charming lakeside town of Excelsior, Yumi Japanese Restaurant is a hidden gem for sushi lovers in the Twin Cities. This family-owned eatery offers an extensive sushi menu emphasizing fresh, locally sourced ingredients.
The warm and welcoming ambience adds to the overall dining experience. Don't miss out on their signature rolls, which showcase the chef's creativity and dedication to their craft.
#14. Obento-Ya Japanese Bistro – Saint Paul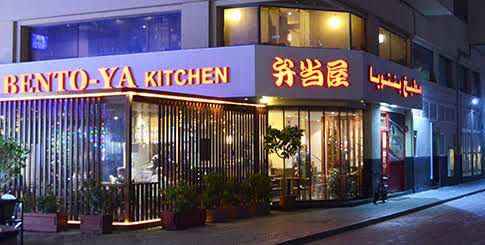 Obento-Ya Japanese Bistro is a popular spot for sushi lovers and Japanese food enthusiasts in the heart of St. Paul. Its sushi offerings highlight the restaurant's focus on traditional Japanese flavors and techniques.
Their nigiri sushi, in particular, is renowned for its simplicity and elegance, allowing the fish's natural flavors to take center stage. The cozy and authentic ambiance further enhances the dining experience.
#15. Sakura – Eagan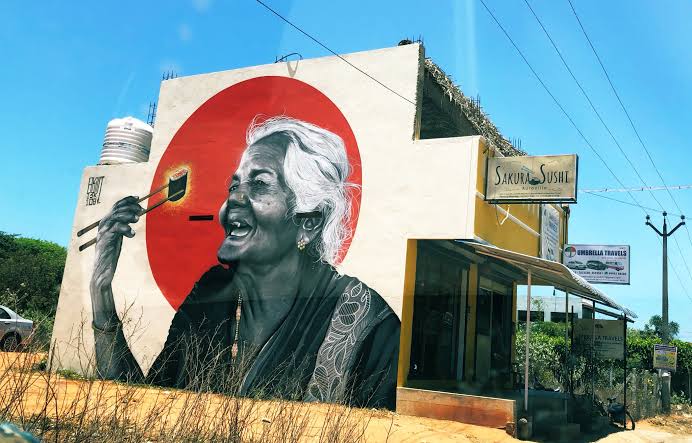 Sakura is a well-loved sushi destination in the suburb of Eagan, just south of Minneapolis. Known for its friendly service and exceptional sushi rolls, this restaurant has gained a loyal following over the years.
Sakura's menu features a diverse selection of rolls, sashimi, and nigiri, made with precision and artistry. Their commitment to using high-quality seafood ensures a consistently delightful dining experience.
#16. Shoyu – Minneapolis
Shoyu is a contemporary sushi restaurant in the North Loop neighborhood of Minneapolis. With its modern and chic interior, Shoyu offers a trendy setting to enjoy innovative sushi creations.
The chefs at Shoyu pride themselves on using fresh, sustainable ingredients to create visually stunning and delicious sushi rolls. For those looking for a more adventurous sushi experience, Shoyu's menu offers unique and daring flavor combinations.
#17. Sushi Fix – Wayzata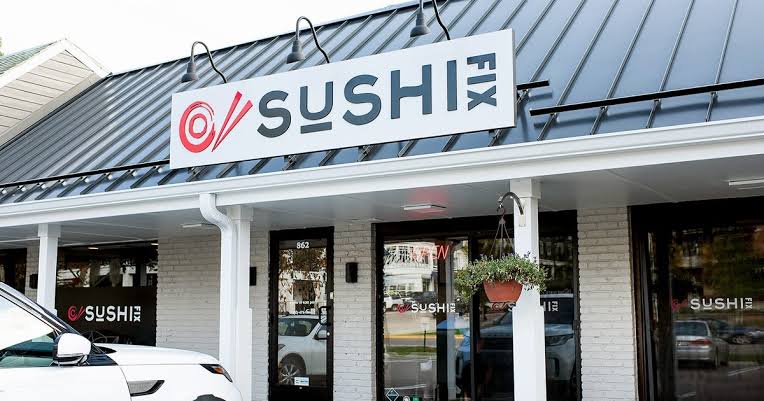 Nestled in the scenic town of Wayzata, Sushi Fix is a must-visit destination for sushi enthusiasts seeking top-tier culinary experiences. Chef Enkhbileg "Billy" Tserenbat, a highly skilled sushi chef, brings his expertise and passion for Japanese cuisine to every dish.
The restaurant focuses on traditional Edomae-style Sushi, where simplicity and the natural flavors of the fish are celebrated. Sushi Fix's commitment to quality and authenticity has earned it a reputation as one of the finest sushi spots in the Twin Cities.
#18. Sushi Train – Minneapolis
Sushi Train offers a unique and interactive dining experience in the heart of Minneapolis. As the name suggests, diners can enjoy their Sushi as it travels around the restaurant on a conveyor belt, allowing them to choose their favorite dishes as they pass by.
The chefs continuously prepare fresh plates to add to the rotating selection, ensuring guests have various options. This family-friendly establishment is a fun and delicious way to enjoy Sushi.
#19. Midori's Floating World Café – Minneapolis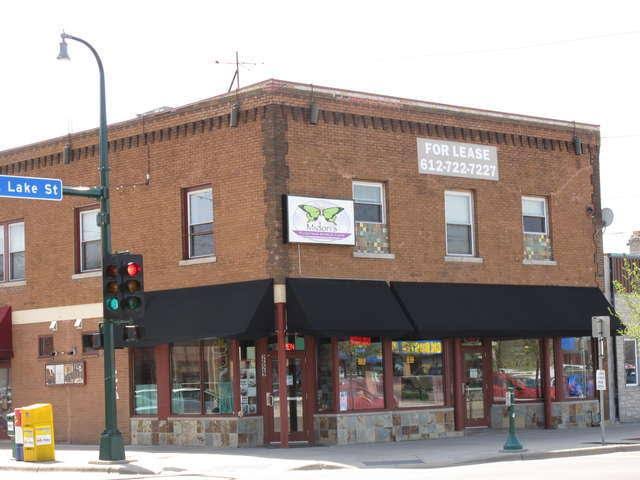 Located in the bustling Dinkytown neighborhood near the University of Minnesota, Midori's Floating World Café is a cozy and intimate sushi spot. This restaurant focuses on sustainability and uses organic and locally sourced ingredients whenever possible.
The sushi menu features an array of classic rolls and innovative creations, all made with care and attention to detail. With its welcoming atmosphere, Midori's is popular among students and locals.
#20. Billy Sushi
Billy Sushi is a culinary sensation, dazzling taste buds with its innovative creations. With an unwavering passion for Japanese cuisine, Billy sushi earned acclaim for its artistic flair and skillful techniques. Each sushi masterpiece tells a unique story, blending traditional flavors with modern twists, leaving diners in awe.
This vibrant restaurant is a haven for sushi enthusiasts, where culinary magic unfolds in every bite. From succulent sashimi to delectable rolls, Billy Sushi's creations transport guests to a world of gastronomic delight, making him an icon in fine dining.
#21. Saji-Ya – Saint Paul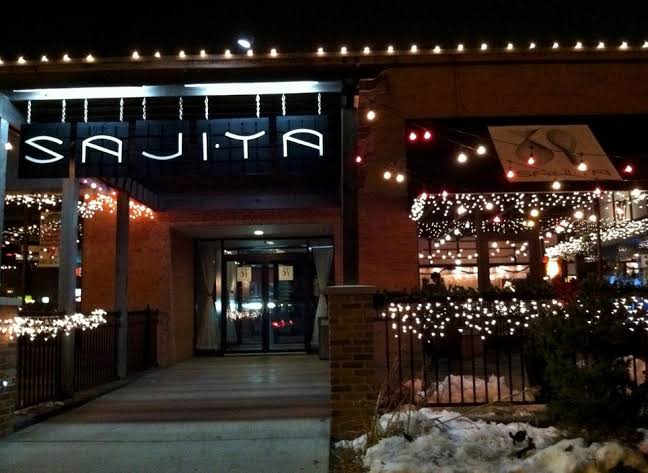 Saji-Ya has been a beloved sushi and Japanese restaurant fixture in St. Paul for over four decades. Their dedication to serving fresh, high-quality Sushi and other Japanese dishes has earned them a loyal following.
The sushi menu features an impressive selection of rolls, sashimi, and nigiri, all crafted with care and precision. The warm and inviting atmosphere and friendly service make Saji-Ya a favorite among locals seeking an authentic Japanese dining experience.
Also check out – 20 Most Violent Cities In The World In 2023 | With Photos
Comparing the Prices of the Best Sushi Spots in the Twin Cities to Other Sushi Restaurants
Regarding the Twin Cities sushi scene, connoisseurs are spoiled for choice, with many top-notch sushi spots to indulge in. However, comparing the prices of the best establishments here to other sushi restaurants reveals interesting insights.
The Twin Cities boast renowned sushi destinations known for their fresh, high-quality ingredients and skilled chefs. While these gems offer a delightful culinary experience, their prices tend to be higher. A premium sushi platter at these spots could easily exceed $50 per person, making them ideal for special occasions or true sushi lovers.
On the other hand, more affordable sushi options are available throughout the cities. Some of these sushi spots offer various Sushi delights at reasonable prices. A satisfying sushi meal at these establishments may cost around $20-$30 per person, making them a favorite among locals seeking excellent value.
When comparing Twin Cities' prices to other sushi restaurants in neighboring regions, it becomes evident that they fall within the mid-to-upper range. Cities like New York or San Francisco tend to command even higher prices due to higher operating costs and demand. Conversely, smaller towns may offer slightly cheaper options.
Ultimately, the best sushi experience in the Twin Cities largely depends on one's budget and preferences. Whether indulging in top-tier elegance or seeking good Sushi at a great price, the Twin Cities have something to satisfy every sushi craving.
You might find this interesting – 20 Coldest Cities In The World In 2023 | With Photos
Choosing the Best Sushi Spots in Twin Cities
Choosing the best sushi spots in the Twin Cities can be an exciting and rewarding experience for sushi enthusiasts. The Twin Cities, comprising Minneapolis and St. Paul in Minnesota, offer a diverse culinary scene with numerous sushi restaurants catering to all tastes and preferences.
To find the perfect sushi spot, consider the following factors:
#1. Quality of Sushi
The most crucial aspect when choosing a sushi restaurant is the quality of the Sushi itself. Look for places that use fresh, high-quality fish and ingredients. Check online reviews, social media, and food-related platforms to gauge the overall satisfaction of customers regarding the taste, texture, and presentation of the Sushi.
#2. Authenticity and Expertise
Seek out restaurants that offer an authentic Japanese dining experience. Chefs with years of experience crafting Sushi are likelier to deliver a traditional and delicious sushi meal. Look for places where the chefs are trained in Japan or have a solid background in Japanese culinary arts.
#3. Variety of Menu
A great sushi restaurant should have a diverse menu that caters to different tastes and dietary preferences. In addition to classic nigiri and sashimi, a wide selection of specialty rolls, creative fusion dishes, and vegetarian options should be available.
#4. Freshness and Sourcing
Sushi relies heavily on the freshness of its ingredients, especially the fish. Inquire about the restaurant's sourcing practices to ensure that they use sustainable and responsibly-sourced seafood. Knowing that the restaurant prioritizes freshness and sustainability can enhance your dining experience.
#5. Ambience and Atmosphere
The ambiance of the restaurant can significantly impact your enjoyment. Whether you prefer a casual, cozy setting or an upscale, modern atmosphere, choose a place that aligns with your preferences. Some sushi spots may offer traditional Japanese decor, while others might have a contemporary vibe.
#6. Service
Excellent service can elevate your dining experience. The attentive and knowledgeable staff can guide you through the menu, offer recommendations, and provide a pleasant dining experience. Look for reviews or ask friends for recommendations on places with exceptional service.
#7. Hygiene and Cleanliness
Pay attention to the overall cleanliness and hygiene of the restaurant. A well-maintained establishment that adheres to health and safety standards is crucial when dealing with raw fish and other delicate ingredients.
#8. Price and Value
Sushi can range from affordable to high-end, so consider your budget when choosing a sushi spot. Remember that superior quality may justify higher prices, but that's not always true. Seek out places that offer good value for the price, with generous portions and top-notch ingredients.
#9. Word of Mouth and Reviews
Don't hesitate to seek recommendations from friends, family, or colleagues who have had positive experiences at sushi restaurants in the Twin Cities. Online reviews and ratings on Yelp, Google, or TripAdvisor can also provide valuable insights into other diners' experiences.
#10. Reservation Policy
Some popular sushi restaurants may require reservations, especially during peak hours and weekends. Check the restaurant's reservation policy and consider making a reservation to secure your spot.
Check out – United States Biggest Cities In The World In 2023 | With Photos
Frequently Asked Questions
Are there any sushi spots with all-you-can-eat options in the Twin Cities?
Yes, a few restaurants in the Twin Cities offer all-you-can-eat sushi options. Two popular ones are Kyoto Sushi and Fuji Ya.
Should I make reservations in advance at these sushi spots?
Making reservations is a good idea, especially at popular sushi spots and peak dining hours. Making a reservation ensures you have a guaranteed table and minimizes waiting time, especially for groups or during weekends. Some high-end restaurants may require reservations for their omakase experiences.
Are there any sushi spots that offer delivery or takeout services in the Twin Cities?
Yes, many sushi restaurants in the Twin Cities offer delivery and takeout services. With the increasing popularity of food delivery apps, you can easily find and order from your favorite sushi spot through platforms like Uber Eats, DoorDash, or Grubhub. Just check their respective websites or apps to see if the restaurant of your choice is available for delivery or takeout.
Conclusion
In conclusion, the Twin Cities boast an impressive array of sushi spots that tantalize taste buds and offer a delightful culinary experience. From the traditional and authentic establishments that showcase the artistry of Japanese cuisine to the innovative fusion joints that push culinary boundaries, sushi enthusiasts are in for a treat.
Whether you're craving the freshest cuts of sashimi or delectable sushi rolls bursting with flavor, these top sushi spots have something to satisfy every palate.
Embrace the gastronomic adventure that awaits as the Twin Cities continue solidifying their reputation as a haven for sushi connoisseurs.
Reference