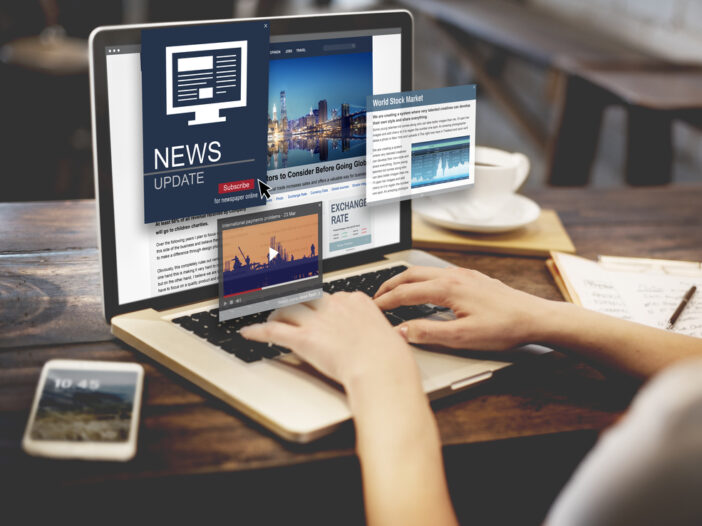 The goal of the diverse field of journalism is to inform the public about a wide range of entertainment and cultural topics and breaking news. But knowing how to get into journalism with no experience is no easy task.
If you love to write, you can find fulfilling careers in journalism that utilize your abilities on various topics. You might be interested in a career in journalism but find it challenging to locate helpful information about how to get ready for jobs in this field.
In this article, we examine the function of journalists and lay out a step-by-step process for entering the industry and how to get into journalism without experience.
See More: How To Get Into Sports Journalism in 2023 | Full Guide
Why is it so Tough for Students to Gain experience?
If you've ever searched for a job, you already know that most employers prefer people with experience. But you must first secure a position to gain previous real-world, on-the-job experience, right? It's a never-ending circle. 
There are, of course, workarounds. You can wait for months for that fabled true entry-level position, or you can gain unpaid experience. But it's still difficult. This is why:
Current workload assignments, projects, and tests are already a priority for students. And that doesn't even include going to class!
Finances. You'll essentially be working for nothing most of the time. Therefore, you will also need to balance earning a living with getting experience.
Fierce rivalry. The majority of journalism internships and entry-level positions have it. As a result, it could take some time to find unpaid work.
In the end, you'll have to make concessions if you want to gain experience, especially in journalism. It might entail using a "write my essay" service to lighten your workload on schoolwork. It might also entail accepting a less demanding position or going freelance. Your decision is yours.
How to get into journalism
As digital media grows more prevalent, the journalism sector is constantly changing; therefore, getting into journalism may require gaining a lot of experience. Here are some tips on how to enter the journalism field with the necessary credentials and opportunities to gain experience:
1. Acquire a Bachelor's Degree
An undergraduate degree in journalism or a postgraduate journalism course after completing another undergraduate subject is the most typical first step in a journalism career.
Undergraduates may choose to specialize in specific areas of journalism during this program, which can assist them in determining the kind of journalism career they want to pursue.
Alternately, more and more companies are hiring journalists who have completed apprenticeship programs, so if this option would better suit your needs, consider it.
2. Develop Relevant Connections and Experience
Utilize clubs, internships, and local chances to get journalism experience while or after university to begin developing a portfolio early. Student newspaper societies are a great way to network with people who might work in the industry and gain practical experience. 
Universities frequently set up sandwich years or temporary placements to help journalism students gain experience in the field. Take advantage of as many of these opportunities as you can, because these placements may also result in job offers from your placement company.
3. Take Internships and Graduate Programs into Account
Graduate programs and internships are a common entry point into major, well-established publishers, newspapers, magazines, and networks. Although the terms are frequently used interchangeably, internships are unpaid work assignments, whereas graduate schemes typically comprise a period of training for graduates that ends with employment offers.
Because of this, many students complete internships during the summer while pursuing their degree, while graduate programs are something to complete after graduation. Both opportunities are highly competitive and may result in direct hiring, so make sure you create an effective application for as many of them as possible.
4. Create Profiles on Freelance Marketplaces
Instead of hiring in-house writers, many businesses, particularly websites and entertainment periodicals, outsource content creation to internet freelancers. To build a portfolio for high-volume and high-quality projects, think about creating accounts on freelancing platforms with both low-paid and premium writing offers.
Freelance work can be a great way to gain experience while getting your degree or as unrelated part-time work, even though it is frequently unstable as a sole source of income. If you're having trouble finding full-time jobs, a large freelance portfolio could help you create more compelling applications.
5. Establish Connections with Business Leaders
Your network of contacts will serve as one of your most important resources as you advance in your profession. You will likely meet various industry people during your degree program, placements, internships, projects, and experiences. 
Develop close relationships with these experts, in particular editors and professors, not only for their knowledge but also for any potential connections they may have. A solid recommendation from a reputable business person or professor can help you stand out in the application process for a competitive position. Ask them for suggestions or contacts if you are having trouble finding opportunities.
6. Develop your Competitive Application Writing Skills
Regardless of how outstanding your educational and professional backgrounds are, a careless or general application will hurt your chances of getting hired. Because the recruitment windows for journalism schemes, positions, projects, or contracts are frequently very short, it is crucial to craft a focused and compelling proposal or application that catches the recruiter's attention.
In your cover letter and interview, fully illustrate your engagement and written communication skills. You can work out any kinks by practicing writing and drafting cover letters, proposals, and interview questions. This will ensure that recruiters know about your profile and that it stands out.
7. Fill out Applications for Entry-Level Jobs
After completing a graduate program or internship, a graduate typically applies for or is offered a position as a junior reporter. Your first long-term job in the sector will probably be as a junior reporter, which offers a relatively low wage but also gives you a platform. 
Additionally, it provides the chance for promotion, professional advancement, and income stability, which may include the ability to supplement income through freelance work. As a result, the junior reporter position serves as the foundation for a full-fledged journalism career and offers excellent support and career mobility.
What do journalists do?
Journalists can work for TV and radio and produce content for newspapers, magazines, and websites.
While most journalists enter the sector as recent graduates through programs or internships, some pursue the profession after serving an apprenticeship.
Qualifications are necessary for entry requirements and competitive applications, but due to journalism's popularity, luck and portfolio also play a significant role in hiring.
Many people get into journalism because they are experts in a particular field, like music journalists, or because of connections, they made in the industry while attending college.
The National Average Salary of a Journalist
A journalist's yearly income in the UK is, on average, £24,986. As they gain relevant experience and hone their talents, many early-career journalists may discover that their salaries fall below this figure.
Senior writer, manager, and project lead positions typically pay more than this, and salaries tend to rise as a company's size and reputation increase.
As a journalist, your pay can either be consistent in full-time positions or fluctuate in freelance positions. As a result, the average figure may differ since it does not always consider side jobs or freelancing.
Tips for Careers in Journalism
Journalism careers require certain skills and can be very challenging when working on different projects. Here are some general tips for journalism careers:
Broad knowledge of writing styles helps you write well in a reader-friendly way that meets your client's or company's style requirements.
Read a wide range of published articles in different genres and write about different challenges so you can apply to as many opportunities as possible.
Learn the correct format. In journalism, printing and publishing restrictions often require strict adherence to specific formats for each type of news.
Know what your clients need and write carefully within those formats to save time and inconvenience.
Find comfortable and diverse writing locations. Especially in breaking news, finding a place to sit and write as soon as possible is critical to winning the first news race.
Keep an eye on the various cafes, pubs, and libraries with Wi-Fi access in your area to find a convenient writing spot for emergencies and everyday writing.
Please be prepared for peak times. There are peak times for news releases and new articles 24 hours a day, every hour, day, week, and season.
Once you can cover as many stories as possible, you can take advantage of limited-time opportunities to cover stories important to your employer.
Be prepared for long hours and night shifts. Some journalists, especially freelancers, work long hours and nights to meet deadlines or work in different time zones for international clients.
Be ready to work and develop good work habits so you can work those hours and stay healthy.
Analyze sources critically and thoroughly. Good journalism involves researching and critiquing sources to avoid misinformation and create compelling content.
Regardless of what field you're writing for, take detailed notes on the evidence you come across and think critically about it.
Be open-minded to different areas and topics. The competitive nature of journalism means that your ability to work in various fields will help you maximize your chances of being hired, especially early in your career.
Be open to opportunities in magazines, websites, television, radio, and other subject matter that isn't necessarily to your liking to gain early experience so that you can make later choices.
FAQS
How challenging is the journalism industry? 
Starting a career in journalism requires a serious commitment to hard work and acceptance that you won't be starting out at a major newspaper. Before you can land your dream job at a major newspaper or magazine, you need to take some baby steps first.
What prerequisites must you meet to study journalism? 
These courses require a National Senior Certificate that satisfies the prerequisites for a diploma or degree course. Additionally crucial is the practical experience you can gain from an internship or from working in a company doing print or broadcasting.
What branch of journalism is the most difficult? 
Hard news journalism refers to breaking news and current events that are urgent and serious, based on facts and thorough research, and that are timely or hard-hitting. Hard news includes forms like political journalism, business journalism, and watchdog journalism.
Conclusion
It takes time to get experienced enough. It will take a while, and you will have to put a lot of work into it.
Also, remember that journalism is a field where a story can come to light anytime. It is, therefore, best to keep your schedule open as much as possible and be ready to be busy even at odd times.
But go for it if a career in journalism is your dream and you enjoy the work. Having a job you enjoy doing is, after all, the only thing that can make life more rewarding.
Reference