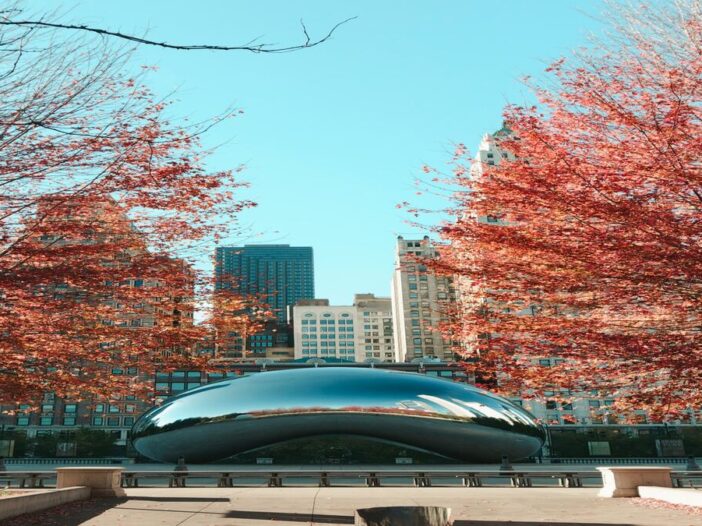 Illinois, the heart of the Midwest, is renowned for its beautiful architecture, diverse culture, and strong economy. In this diverse state, there is something for everyone, from the bustling city of Chicago to the charming small towns along the Mississippi River. In this article, we have compiled a list of the 21 best cities to live in Illinois.
Are you considering moving to Illinois? Or maybe you are already an Illinois resident looking to make a change. It can be difficult to make a choice because each city has its own unique advantages and charm. But don't worry. With our list, you can narrow down your choices quickly. We hope this complete guide on the best cities to live in Illinois will help you find your perfect match.
Why Live in Illinois?
Before we get into the list of the best cities to live in Illinois, you should know why Illinois will be a great choice for you. The state has a rich history, a vibrant cultural scene and bustling urban areas. And in the big cities like Chicago, you will enjoy world-class amenities, top-notch restaurants, theaters, and museums.
Also, most cities in Illinois have a strong economy with a large job market. Therefore, you will have a strong base to build your career. Next, Illinois is located centrally within the United States, so you can easily visit other neighboring states from there.
If you love nature, Illinois is home to many beautiful landscapes, with its rolling plains, lush forests and the shores of Lake Michigan. You can engage in many outdoor activities like hiking, biking and fishing.
Illinois is home to many renowned universities and colleges. Therefore, your education or those of your family will not be compromised. The state also has top-notch medical institutions and facilities.
In conclusion, Illinois is a great place to live in because of its rich culture, economic opportunities, healthcare, and a welcoming community.
Read more on – Cities where Marriage is Easy: The Best Places to Say "I Do"
Factors That Make Living in Illinois Stand Out
Here are some additional factors that make Illinois a great place:
#1. Education and Research
The state is home to several prestigious universities and colleges, such as the University of Illinois, Northwestern University, and the University of Chicago. These institutions are deeply involved in research and innovation.
#2. Sports and Entertainment
Chicago, in particular, is a sports-loving city with passionate fan bases for teams like the Chicago Bears (NFL), Chicago Bulls (NBA), and Chicago Cubs (MLB). Also, the city has a vibrant entertainment scene theaters, music venues, comedy clubs, and more.
#3. Historic Landmarks
Illinois has many historical landmarks and attractions. Some of which include the iconic Willis Tower (formerly Sears Tower), the Navy Pier, the Art Institute of Chicago, and the Lincoln Home National Historic Site.
#4. Natural Beauty
Illinois has many beautiful landscapes. Examples are The Shawnee National Forest, Lake Michigan's shoreline, and the Starved Rock State Park.
#5. Thriving Arts and Culture
Illinois is home to many art galleries, museums, and theaters. Chicago's theater district is renowned for its performing arts and Broadway shows.
#6. Culinary Delights
Illinois is famous for its diverse and delicious cuisine, especially its deep-dish pizza, Chicago-style hot dogs, Italian beef sandwiches, and various international restaurants.
#7. Public Transportation
Chicago has a well-developed public transportation system, including the "L" train and buses, which will make commuting convenient.
#8. Festivals and Events
Illinois hosts numerous festivals and events throughout the year, such as Lollapalooza, the Chicago Jazz Festival, Taste of Chicago, and many others.
It's important to note that the experience of living in Illinois may vary depending on the specific location within the state. Some people might prefer Chicago's urban lifestyle, while others might want the quieter environments in smaller towns or rural areas.
Also check out – 20 Most Humid Cities In The World In 2023 | With Photos
Top 21 Best Cities to Live in Illinois
#1. Chicago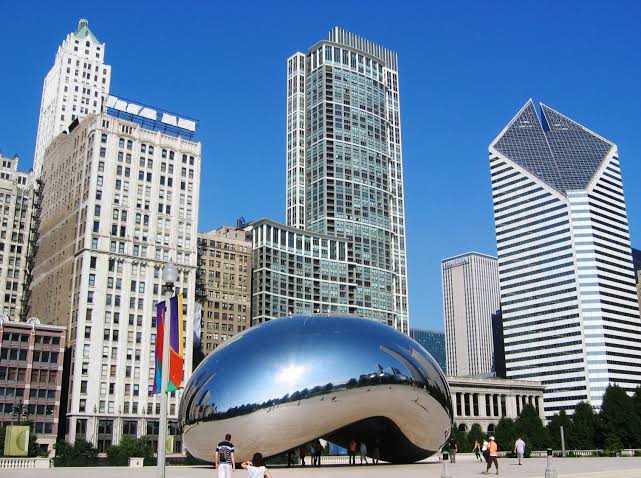 Chicago is the largest in in Illinois and the third-largest city in the United States. It is a city with a rich culture, diverse neighborhoods, and a large job market. The city is famous for its stunning architecture, world-class museums, and iconic landmarks like Millennium Park and Navy Pier. You will also enjoy the many restaurants, bars, theaters, and music venues.
#2. Naperville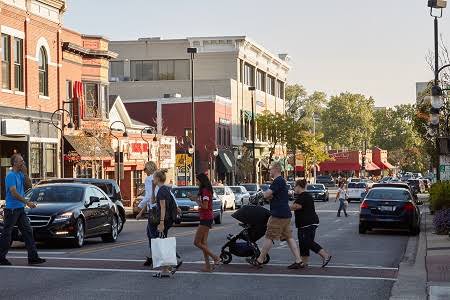 Naperville is located just west of Chicago. It is well-known for its great schools, low crime rate, and community. The city's downtown area is filled with shops, restaurants, and parks. There is also easy access to major highways and public transportation.
#3. Evanston
Evanston, located along Lake Michigan, is a beautiful city filled with gorgeous parks and beaches. It is home to the Northwestern University. Thus, the city has a college-town atmosphere and hosts many cultural events, art galleries, and theater performances. Evanston also has a great public school system. And its proximity to Chicago will give you more opportunities for employment and entertainment.
#4. Springfield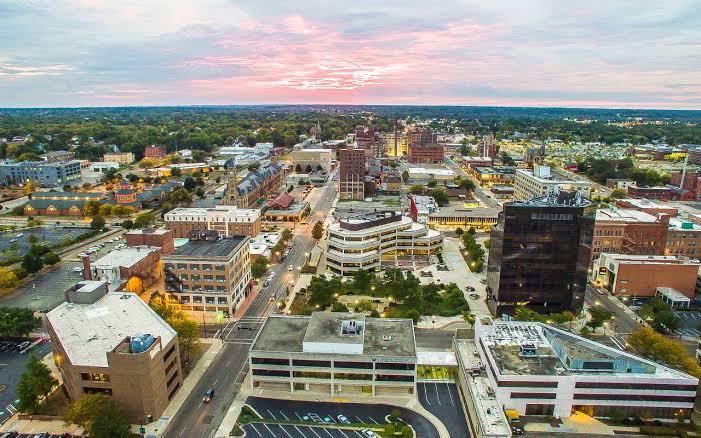 Springfield is the capital city of Illinois. It is steeped in history and you can live a more relaxed and affordable lifestyle than you would in Chicago. Springfield has a close association with Abraham Lincoln. There you can visit the Abraham Lincoln Presidential Library and Museum. Springfield's downtown has many unique shops, restaurants, and entertainment venues. The city's cost of living and housing options make it a great choice.
#5. Champaign-Urbana
This city is home to the University of Illinois. It is a community strongly focused on education and research. Due to the university's presence, it has a lively arts and entertainment scene. In Champaign-Urbana, you can attend many music festivals and theater performances. Cost of living here is relatively lower than some other Illinois cities. Also, its surrounding countryside can be a great way to escape city life if you love nature.
#6. Oak Park
Located just west of Chicago, Oak Park is known for its stunning architecture and rich history. It is the birthplace of renowned architect Frank Lloyd Wright. You can visit his home and studio. Oak Park's neighborhoods has many beautiful Victorian and Prairie-style homes. The city also has many standard schools and parks.
#7. Peoria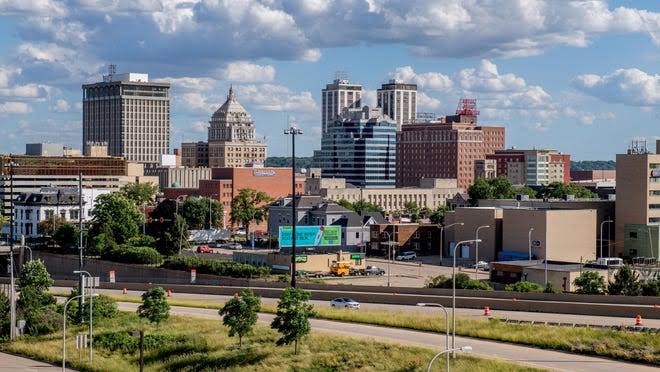 Peoria, found along the Illinois River, is well known for its many manufacturing industries and strong healthcare system. In this city, there are several recreational opportunities for you, with its parks, golf courses, and hiking trails. There are also restaurants and shops for you to explore and a vibrant art district. Cost of living in Peoria is relatively affordable.
#8. Rockford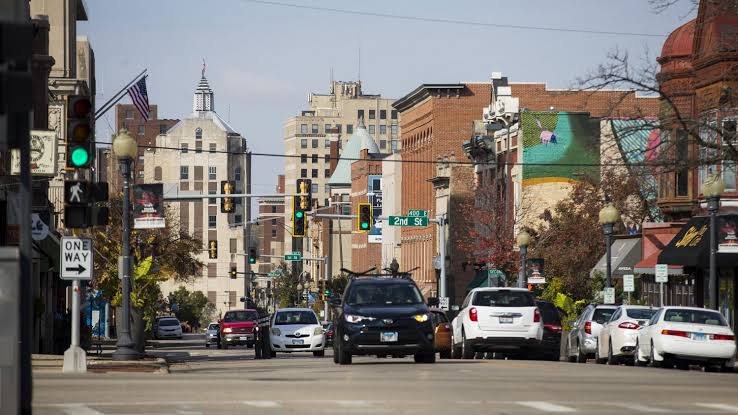 In northern Illinois, Rockford is the state's third-largest city known for its manufacturing and aerospace industries. It is home to many parks, museums, and cultural events. Rockford has a lower cost of living and is close to recreational areas like the Rock Cut State Park.
#9. Elmhurst
Elmhurst is located in the western suburbs of Chicago. It is beautiful city with a strong community. The city's downtown area has a variety of shops, restaurants, and entertainment options. There are also many parks for you to enjoy outdoor activities. The city is also close to major highways and has a good public transportation system, therefore, you can easily commute to Chicago if you work there.
#10. Arlington Heights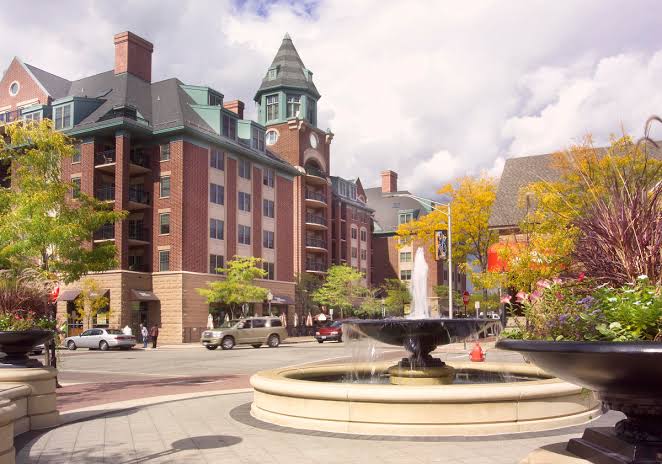 Situated northwest of Chicago, Arlington Heights is a vibrant community with excellent schools, a bustling downtown, and recreational facilities. There are many events and festivals held annually. You can also find a variety of housing options, form historic homes to modern houses.
#11. Skokie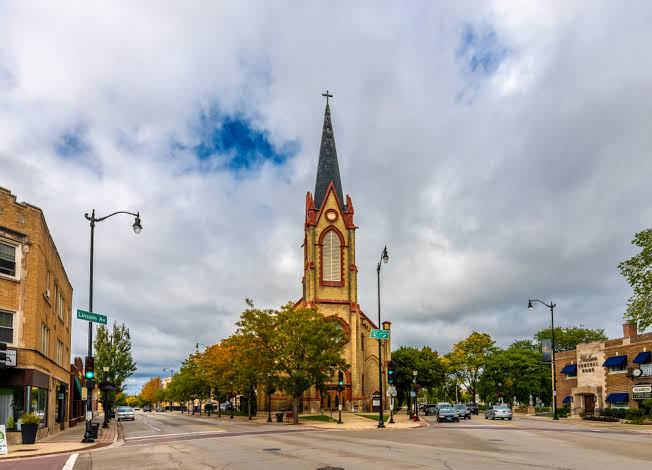 Skokie is a vibrant city located just north of Chicago. It is known for its great schools, low crime rate, and strong community. In this city, you can visit its many cultural attractions, like the Illinois Holocaust Museum and Education Center and the North Shore Center for the Performing Arts. There are also many parks to explore. Also, Skokie offers many options for dining and shopping and has a good public transportation system.
#12. Western Springs
Western Springs is a beautiful city with a strong sense of community and family life. It has great schools, lovely parks, and welcoming neighborhoods. The village center features many charming shops and restaurants. With its low crime rate, it is a safe and peaceful environment for anyone.
#13. Bloomington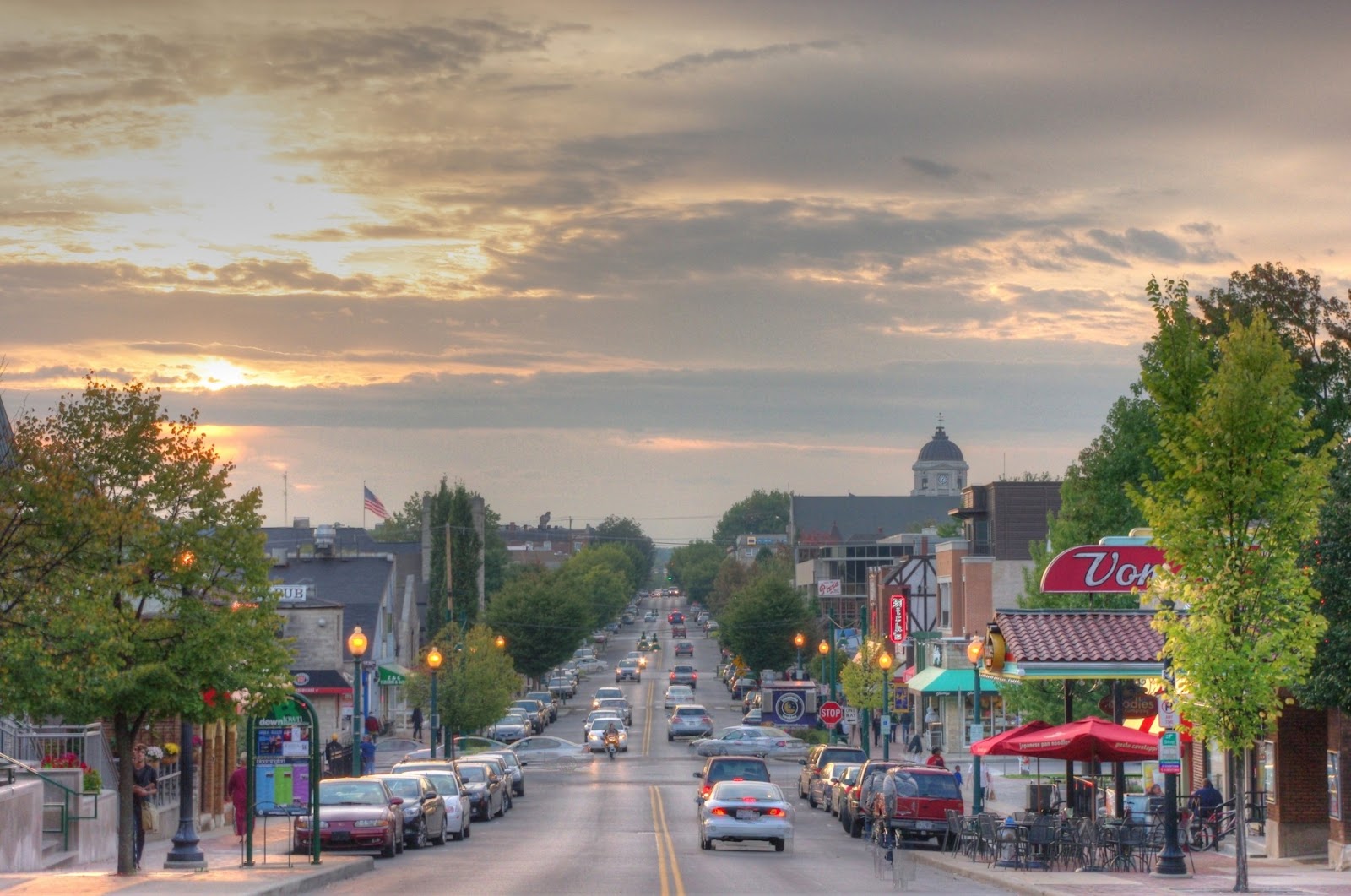 Bloomington is home to Illinois State University and Illinois Wesleyan University. These two institutions give the city a vibrant atmosphere. It also has a great healthcare and education system. With its many parks and cultural events, you will enjoy living in this city.
#14. Geneva
Geneva is a beautiful town located along the Fox River. It is known for its historic architecture. The city has a busy downtown area filled with boutique shops, restaurants, and art galleries. You can enjoy outdoor activities like hiking, biking, and fishing. Geneva also has great schools, safe neighborhoods, and a strong community.
#15. Kankakee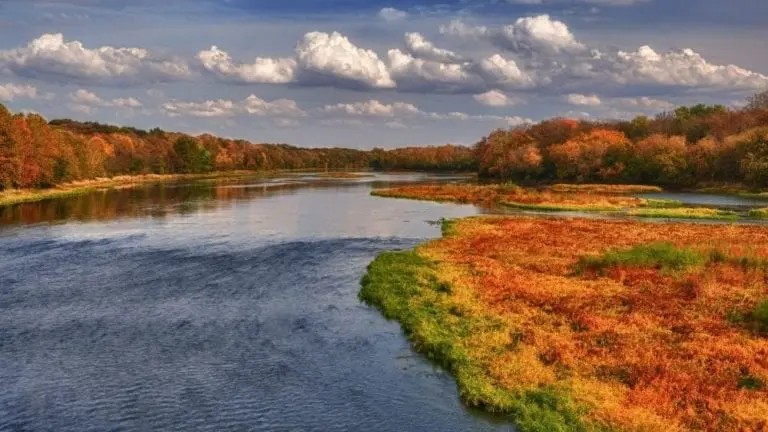 Kankakee is a small town found approximately 60 miles south of Chicago. The Kankakee River runs through the city, and its banks are lined with parks.
#16. Wheaton
Wheaton is a beautiful city with a unique mix of history and modern amenities. It is home to Wheaton College, an evangelical Christian institution. It has many beautiful parks, recreational facilities, and a lively downtown area with shops and restaurants. The city has a strong sense of community and a great schools.
#17. Decatur
Decatur is a mid-sized city in central Illinois with a strong industrial history. The city's economy is supported by its agriculture, manufacturing, and healthcare sectors. Decatur has parks, golf courses and a zoo. It also has affordable housing options and relatively low cost of living.
#18. Downers Grove
Downers Grove is made up of residential neighborhoods and commercial areas. It has high rated schools and many parks and recreational facilities. There are also a variety of shops and restaurants you can explore. It also has a great transportation system.
#19. Glenview
Glenview, located north of Chicago, is a city with a strong sense of community. It has excellent schools, several parks, golf courses, and other recreational facilities. It also has a sufficient number of shopping centers and restaurants, and of course, a sound transportation system.
#20. Quincy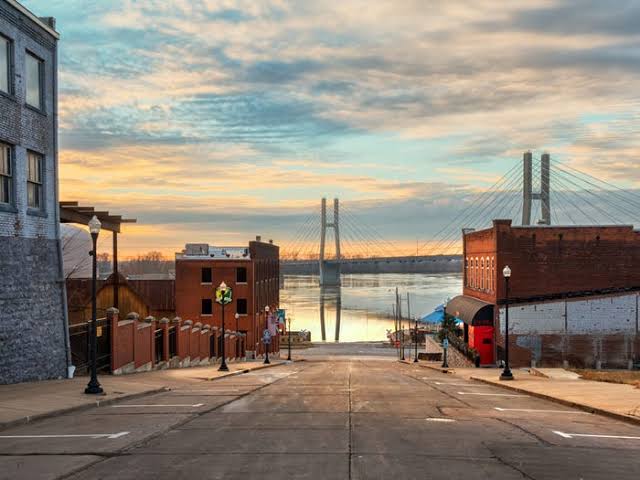 Quincy is a historic city found on the banks of the Mississippi River. It has well-preserved historical architecture, unique shops, and local eateries. It also has many riverfront parks.
#21. Elgin
Last but not least on our list of the best cities to live in Illinois is the city of Elgin. Located northwest of Chicago, Elgin is a diverse and growing city. Its downtown area has many historic building, shops, and restaurants. Elgin's downtown area features historic buildings, shops, and restaurants. The city is known for its cultural events, such as the Elgin Symphony Orchestra and the annual Art & Soul on the Fox festival.
You can also check out – 20 Best Beach Cities To Live In The World In 2023 | With Photos
How to Find the Best Cities to Live in Illinois
To find the best city to live in Illinois, you should carefully assess various factors like: livability, economy, education, safety, amenities, and cultural opportunities. Use the following steps to guide you through finding the best city in Illinois for you.
#1. Define Your Criteria
Before you begin your search, start by listing the factors that are most important to you. Consider factors such as job opportunities, housing costs, education, crime rates, proximity to family or friends, recreational activities, and overall lifestyle preferences. This list will help you narrow down your options.
#2. Research Online
Use various websites and online resources that provide information about cities in Illinois. Websites like Niche, AreaVibes, and Livability offer city rankings, reviews, and data on various aspects of city life. Additionally, the official websites of cities and state tourism boards are a great resource.
#3. Cost of Living and Housing
Look for cities that fit within your budget and offer affordable housing options. Use websites like Numbeo or Expatistan to help you compare the cost of living between the different cities on your list.
#4. Employment Opportunities
Major cities like Chicago and its suburbs generally have more job opportunities than other cities. However, other cities in Illinois might have specific industries or companies that you are looking for.
#5. Education and Schools
If you have children or plan to start a family, the quality of education in the city you choose is an important factor to consider. Research the performance of schools in the city and check for access to higher education institutions like colleges and universities.
#6. Crime Rates and Safety
Safety is an important factor when choosing a city to live in. Check the crime rates of the cities you are interested in.
#7. Infrastructure and Transportation
Check for the accessibility and quality of transportation options in the cities you are considering. Check if they have access to highways, public transportation or airports.
#8. Recreational and Cultural Opportunities
To enjoy the rich culture and recreational opportunities that Illinois has to offer, look for cities with parks, museums, theaters, sports facilities, and communities that share your interests and hobbies.
#9. Climate and Weather
The climate can have a significant impact on your lifestyle and well-being. Illinois experiences all four seasons, but the weather can vary from one region to another. Consider whether you prefer milder winters or don't mind colder temperatures.
#10. Visit Potential Cities
Once you have the final list of cities that meet your criteria, make a plan a visit to each one to gain firsthand experience. Take note of the general atmosphere, talk to locals, visit neighborhoods, and explore the amenities.
#11. Talk to Residents
Reach out to people who live in the cities you're considering. Online forums, social media groups, and networking platforms can be useful resources for connecting with current residents and gaining insights into what life is like in their city.
#12. Future Development
Look into the city's future development plans and projects. A city with ongoing or upcoming development might offer new opportunities and better infrastructure.
#13. Healthcare Facilities
Access to high-quality healthcare is an important factor to consiter. Research the availability of hospitals, clinics, and healthcare facilities in each city.
#14. Local Government and Services
Investigate the city's local government and the services they provide. A responsive and efficient local administration can significantly impact your daily life.
#15. Trust Your Instincts
Finding the best city for you is ultimately a personal decision. Trust your instincts and consider how you feel in each city. Think about the community, people, and overall vibe that aligns best with your lifestyle and values.
Remember that no city is perfect, and each has pros and cons. What may be the best city for one person might not suit another. Take your time, thoroughly research, and carefully consider your priorities to find the best fit for you and your family in Illinois.
Take out time to read – 20 Most Sexually Liberal Cities In The World In 2023 | With Photos
Challenges of Living in Illinois
Though Illinois has some of the best cities you can live in, you should prepare yourself to tackle some of the challenges that come with living there. One major problem is the state's recent financial struggles. There is a mounting budget deficit and pension crisis that has led to higher taxes and reduce public services.
Next, the weather in Illinois can be extreme. As a resident, you may have to endure the harsh winters of heavy snowfall and freezing temperatures. Also, summers come with oppressive heat and humidity.
Furthermore, Illinois faces problem of crime and violence. Chicago has one of the highest crime rates in the country. Transportation is also a problem, with congested roads and an old public transit systems which could cause delays and frustrate commuters. Also, access to affordable healthcare and education can be problematic for some residents.
You might find this interesting – 20 Most Fashionable Cities In The World In 2023 | With Photos
Frequently Asked Questions
What is the cost of living like in the best cities in Illinois?
The cost of living in the best cities in Illinois can vary significantly. Generally, cities closer to Chicago tend to have a higher cost of living, while those further away may be more affordable. Naperville, Evanston, and Arlington Heights being closer to Chicago, often have higher housing costs, while Rockford, Springfield, and Champaign-Urbana are more budget-friendly.
How is the public transportation system in the best cities in Illinois?
The public transportation system is most extensive in Chicago and its immediate suburbs. Chicago has an extensive network of buses and trains operated by the Chicago Transit Authority (CTA), including the famous "L" train system.
Are there any cities in Illinois known for their historic significance?
Springfield is the city most celebrated for its historic significance as it serves as the state capital and the home of Abraham Lincoln. Visitors can explore Lincoln-related sites, including the Lincoln Home National Historic Site and the Abraham Lincoln Presidential Library and Museum.
Conclusion
We have come to the end of our comprehensive guide on the best cities to live in Illinois. Illinois has many cities, each with their unique charm and advantages. Ultimately, your choice on the best city to live in Illinois will depend on your individual preferences.
Reference