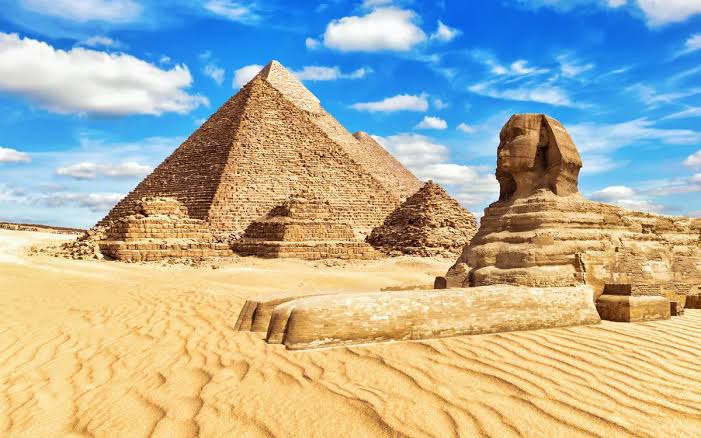 Many travelers aspire to travel to and around Africa. The continent's various countries have much to offer every traveler, from the best from magnificent beaches with great year-round weather to incredible scenery and animals. Africa is a continent like no other, with each city boasting its unique charm and character. Suppose you have plans for a solo adventure, a romantic getaway, or a family vacation. In that case, this guide is your ultimate resource for discovering the best African cities that will fulfill all your travel dreams. So are you itching to embark on an extraordinary African adventure in 2023? Look no further! In this complete guide, we present the 21 best cities to visit in Africa that are bound to leave you awe-inspiring and craving more. 
Whether you are a nature enthusiast, history buff, or culture lover, Africa has it all, and we have curated a list of the best cities in Africa that encompass the best places this vibrant continent has to offer.
Get ready to dive headfirst into our 2023 complete guide, where we take you through Africa's heart and soul. Prepare to have your senses heightened as you explore the buzzing markets, encounter incredible wildlife, and soak up the vibrant energy of these incredible cities.
Why Visit Africa?
Still not sure if Africa is a great holiday location for you? Before we delve into the best cities to visit in Africa, we will first give you reasons why you should visit this beautiful continent. Africa entices travelers with its wide and diverse landscapes, rich cultural tapestry, and exceptional wildlife. A trip to Africa promises to be unlike any other, with many amazing experiences. The continent is home to spectacular natural treasures ranging from the vast Sahara Desert to the lush jungles of the Congo Basin and the famed Serengeti savannas.
Africa's renowned national parks and game reserves allow wildlife fans to see the Big Five – lions, elephants, buffalos, leopards, and rhinoceroses – in their natural habitat. It's a once-in-a-lifetime chance to interact with nature and deeply understand the planet's biodiversity.
Furthermore, the history and civilizations of Africa are as diverse as their landscapes. From Egypt's historic pyramids to Kenya's thriving Maasai tribes, each country has its traditions and legacy. Engaging with local communities provides opportunities to learn about their customs, dialects, and art, building a deeper feeling of global oneness.
The allure of Africa is also reflected in its adventure sports, which range from thrilling safaris and mountain climbs to diving in pristine coastal waters. Africa caters to all traveler's desires, whether for adrenaline-pumping thrills or quiet tranquility.
Finally, a trip to Africa is a life-changing experience that provides personal growth, wonderful experiences, and respect for the world's enormous diversity. The continent's natural beauty and genuine welcome provide a really enriching experience that stays long after the tour. Therefore, decide now to visit one or more of the best cities that Africa has to offer.
Check out – 20 Most Humid Cities In The World In 2023 | With Photos
When to Visit Africa
Africa is a vast and diverse continent with many countries, landscapes, and climates, making it an attractive destination for travelers year-round. However, the best time to visit Africa largely depends on the region you plan to explore and the experiences you seek. Read on to learn how to choose the best time to visit Africa and which cities are best for you in this respect depending on your schedule.
Here are some considerations to help you decide when to visit Africa:
1. Weather and Climate
Africa's climate can be broadly categorized into three regions – North, South, and Equatorial Africa. Each region experiences different weather patterns, so the best time to visit varies.
– North Africa
Countries like Morocco, Egypt, and Tunisia have a Mediterranean climate, with hot summers and mild winters. The best seasons to visit are spring (March to May) and fall (September to November) when the weather is pleasant and not too hot.
– South Africa
The country experiences opposite seasons to North America and Europe. Summer runs from November to February, making it a great time for wildlife viewing. If you prefer milder temperatures and fewer crowds, travel during the spring (September to November) and autumn (March to May) shoulder seasons.
– Equatorial Africa
Countries along the equator, like Kenya, Tanzania, and the Democratic Republic of Congo, have relatively stable temperatures year-round. However, these regions often experience wet and dry seasons. The dry season (June to October) is ideal for wildlife safaris as animals gather around water sources, while the wet season (November to May) brings lush landscapes and bird migrations.
#2. Migration and Wildlife
If witnessing the Great Wildebeest Migration in East Africa is high on your bucket list, plan your visit between July and October. During this time, millions of wildebeests, zebras, and other herbivores cross the Serengeti in Tanzania and Maasai Mara in Kenya, creating one of nature's most incredible spectacles.
#3. Festivals and Cultural Events
Africa is rich in cultural diversity, and visiting during festivals and cultural events can be a memorable experience. Most of the best cities in Africa are well known for their festivals and cultural events which make them an interesting place to visit. For instance, the Timket Festival in Ethiopia, the Fes Festival of World Sacred Music in Morocco, and the Cape Town Jazz Festival in South Africa are just a few examples of vibrant cultural celebrations you can plan your trip around.
#4. Avoiding Crowds
If you prefer to avoid the peak tourist season and enjoy more solitude, consider visiting during the shoulder seasons. These periods often offer pleasant weather and fewer crowds.
#5. Budget Considerations
Traveling during the off-peak or shoulder seasons can sometimes lead to lower prices on accommodations and flights, which can help stretch your budget further.
#6. Beach Destinations
Aim for the dry season for a beach vacation to ensure sunny and pleasant weather. Countries like Mauritius, Seychelles, and Mozambique are popular for their stunning beaches and crystal-clear waters.
Take out time to read – 20 Most Sexually Liberal Cities In The World In 2023 | With Photos
Top 21 Best Cities to Visit in Africa
A visit to any of the best cities in Africa can be an exciting and enriching experience, as each city offers a unique blend of culture, history, natural beauty, and a vibrant atmosphere. Let's explore each of these cities extensively to understand what makes them worth visiting:
#1. Cape Town, South Africa
Cape Town is one of the most stunning cities in Africa, nestled between the iconic Table Mountain and the Atlantic Ocean. It's beautiful beaches, rich cultural heritage, and thriving food and wine scene make it first on our list on the best cities to visit in Africa.
Visitors can take a cable car ride to the top of Table Mountain for breathtaking views, explore the Cape of Good Hope, visit Robben Island (where Nelson Mandela was imprisoned), and enjoy the picturesque journey along Chapman's Peak.
The city is also known for its vibrant art galleries, museums, and vibrant markets, such as the colorful Bo-Kaap neighborhood.
#2. Mombasa, Kenya
Mombasa is Kenya's main coastal city. Most tourists prefer staying in neighboring Nyali or other places rather than Mombasa. Mombasa's predominant religion is Islam, and the region is influenced by Arab, Swahili, Bantu, Indian, and Portuguese cultures.
In Mombasa, you can see Fort Jesus or stroll through the markets. Alternatively, you might visit some of the most popular seaside towns and villages that comprise Kenya's broader coastline region.
Diani is nearby, but it is now only accessible by airplane from Nairobi or ferry from Mombasa. In the opposite direction, you can stay at Malindi or Watamu, around two to three hours by car from Mombasa.
#3. Cairo, Egypt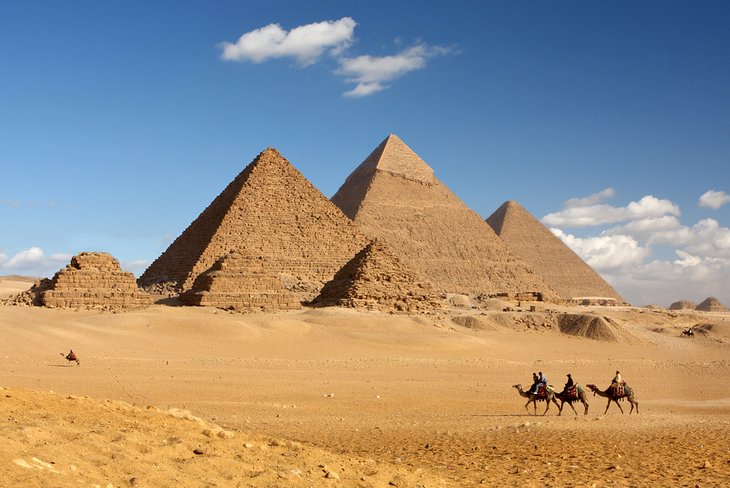 Cairo is a people's favorite on our list of the best cities to visit in Africa. Cairo, the capital of Egypt, has a history spanning millennia. The Giza Pyramids and the Sphinx are awe-inspiring structures that have stood the test of time. The Egyptian Museum holds an incredible collection of ancient artifacts, including the treasures of Tutankhamun. 
Islamic Cairo features medieval mosques, like the famous Muhammad Ali Mosque and the vibrant Khan El Khalili bazaar. A boat ride along the Nile River offers a different city perspective. Cairo is a bustling metropolis that combines history with modernity.
#4. Zanzibar City, Tanzania (Stone Town)
Zanzibar City, particularly Stone Town, is a UNESCO World Heritage Site and a fascinating blend of African, Arab, Indian, and European cultures. The city's architecture reflects its diverse history, and wandering through its narrow streets feels like stepping back in time.
Visitors can explore the old forts, the Palace Museum, and the historic slave market. The city is known for its spice tours, beautiful beaches, and vibrant markets.
#5. Nairobi, Kenya
Nairobi is East Africa's largest city and a vibrant hub with a unique mix of urban and wildlife experiences. The Nairobi National Park offers the rare opportunity to see wildlife against a backdrop of skyscrapers.
The David Sheldrick Wildlife Trust and the Giraffe Centre allow visitors to interact with orphaned elephants and giraffes. The Karen Blixen Museum, dedicated to the famous author of "Out of Africa," provides insights into colonial history. Nairobi also has excellent restaurants, art galleries, and lively nightlife.
#6. Casablanca, Morocco
Casablanca is Morocco's largest city and an important economic center. The city is known for its modern architecture, including the imposing Hassan II Mosque, one of the largest mosques in the world.
The medina may not be as well-preserved as other Moroccan cities, but its vibrant atmosphere and coastal charm make it worth a visit. Visitors can enjoy the Corniche, a scenic coastal promenade, and explore the Mahkama du Pacha, a beautiful example of Moorish architecture.
#7. Johannesburg, South Africa
Johannesburg, or Jo'burg, is the economic powerhouse of South Africa. The city has a complex history, and museums like the Apartheid Museum and Constitution Hill provide insights into the country's past struggles and triumphs.
Joburg's cultural scene is thriving, with numerous art galleries, theaters, and music venues. The nearby township of Soweto is a must-visit to learn about South Africa's apartheid history and experience its vibrant community.
#8. Addis Ababa, Ethiopia
Addis Ababa, Ethiopia's capital, has a rich cultural heritage and a rapidly developing urban landscape. The National Museum houses the famous fossilized remains of "Lucy," one of the oldest known hominids.
The Ethnological Museum showcases Ethiopia's diverse cultural heritage. Visitors can stroll through the lively Merkato market, one of Africa's largest. Addis Ababa is also noted for its vibrant coffee culture, traditional music, and dance events.
#9. Dakar, Senegal
Dakar, situated on the Cape Verde Peninsula, is a lively and colorful city that reflects Senegal's vibrant culture. The African Renaissance Monument is an iconic landmark offering panoramic views of the city and the ocean.
The IFAN Museum of African Arts exhibits an impressive traditional and contemporary African art collection. Goree Island, a short boat ride away, is a UNESCO World Heritage Site with a dark history as a slave trading center.
#10. Accra, Ghana
Accra is undoubtedly one of the best cities to visit in Africa. Accra, the capital of Ghana, is a bustling and lively city known for its rich history, warm hospitality, and vibrant culture. Visitors can explore the historic Jamestown district, its colonial-era buildings and lighthouse, and the Makola Market, a bustling hub of trade and commerce. 
The National Museum of Ghana and the Kwame Nkrumah Memorial Park offers insights into the country's history and independence struggle. The beautiful beaches of Labadi and Kokrobite are perfect for relaxation and water sports.
Additionally, the delicious local cuisine and experiencing the lively music and dance scene are must-dos.
#11. Lagos, Nigeria
Lagos, Nigeria's largest city, is a vibrant metropolis that never sleeps. It's a melting pot of cultures, offering a mix of traditional African culture and modern urban lifestyle.
Visit the Lekki Conservation Centre for a taste of nature amidst the bustling city. Explore the Nike Art Gallery to admire and buy traditional Nigerian art. Enjoy the energetic nightlife at bars and clubs like Quilox and Terra Kulture.
Don't miss the local food, especially the jollof rice and suya (spicy grilled meat). However, be prepared for heavy traffic and a dynamic atmosphere.
#12. Fes, Morocco
Fes is Morocco's spiritual capital and the best city for historical touring. Fes el Bali, the world's biggest complete historic medina, is the oldest neighborhood and a popular tourist destination.
Enter through Bab Boujiloud's main gate. The best views of the Medersa Bou Inania's minaret are from here. The iconic monument, which rests immediately within the gate, was built between 1350 and 1357. It is one of the few holy buildings in Fes that non-Muslims are permitted to enter, making it one of the city's most popular tourist attractions.
#13. Tunis, Tunisia
Tunis, the capital of Tunisia, is a city that beautifully blends history and modernity. The Medina of Tunis, a UNESCO World Heritage site, is a maze of narrow streets, vibrant markets, and historic architecture.
The Bardo National Museum houses an impressive collection of ancient mosaics and artifacts. The Carthage ruins and the nearby village of Sidi Bou Said offers picturesque views of the Mediterranean Sea.
Visitors can also enjoy the beaches of La Marsa and Gammarth. Tunisian cuisine, a fusion of Mediterranean and Arabic flavors, is a treat for food enthusiasts.
#14. Windhoek, Namibia
Windhoek is Namibia's capital and cultural center. The city boasts a mix of German colonial architecture and modern buildings. A visit to the Christuskirche and the Tintenpalast (Ink Palace) gives a glimpse into the city's colonial past.
The Katutura Township offers insights into the local culture and heritage. For nature lovers, a trip to the Daan Viljoen Game Reserve allows for wildlife viewing and hiking.
Windhoek also has a burgeoning craft beer scene and restaurants serving traditional Namibian and international cuisine.
#15. Dar es Salaam, Tanzania
Dar es Salaam is Tanzania's largest city and a major economic and cultural hub. While it might not be as famous as other Tanzania destinations, it has charm.
The Village Museum showcases traditional Tanzanian life and architecture. Bongoyo Island and Mbudya Island are accessible by boat and offer pristine beaches for relaxation and snorkeling.
The Kivukoni Fish Market is a lively and colorful place to experience the local fishing industry. If time allows, visit to nearby wildlife reserves like Mikumi National Park or Selous Game Reserve can be arranged.
#16. Rabat, Morocco
Rabat, the capital of Morocco, is an elegant city known for its historic landmarks and cultural treasures. The Royal Palace, the Hassan Tower, and the Kasbah of the Udayas are some of the city's architectural gems.
The Mohammed VI Museum of Modern and Contemporary Art is a must-visit for art enthusiasts. The Andalusian Gardens provide a serene escape in the heart of the city.
Rabat offers a more relaxed atmosphere than other Moroccan cities like Marrakech or Fez, making it a great place to unwind and explore.
#17. Asmara, Eritrea
Asmara, the capital of Eritrea, is an architectural treasure trove with a mix of Italian colonial, art deco, and modernist buildings. The city's unique architectural heritage earned it a UNESCO World Heritage listing.
Stroll through the city center to admire the elegant architecture, such as the Fiat Tagliero Building and the Opera House. The National Museum of Eritrea provides insights into the country's history and culture. Visitors can also enjoy the lively atmosphere of the local cafes and restaurants.
#18. Kigali, Rwanda
Kigali, the capital of Rwanda, is a city that has risen from its tragic past to become a thriving and clean urban center. The Kigali Genocide Memorial offers a sobering but essential visit to understand Rwanda's history and resilience.
The Kimironko Market and Caplaki Craft Village are great places to experience Rwandan crafts and local culture. Kigali has fantastic restaurants and coffee shops, making it a culinary delight. The city's surrounding hills offer beautiful views and opportunities for hikes.
#19. Marrakesh, Morocco
Marrakesh, often called the "Red City," is a vibrant and exotic destination that captures the essence of Morocco. The Djemaa el-Fna square is the heart of Marrakesh's medina, where snake charmers, musicians, and food vendors create a bustling atmosphere.
The Bahia Palace and the Saadian Tombs showcase the city's historical opulence. The Majorelle Garden, once owned by Yves Saint Laurent, offers a serene oasis with stunning blue buildings and lush vegetation.
The city's souks (markets) are perfect for shopping for traditional handicrafts, spices, and souvenirs.
#20. Essaouira, Morocco
Morocco's coastal city of Essaouira on the country's Atlantic coast is one of its most appealing. Due to strong currents and abundant wind, the city, a renowned resort town, has some stunning beaches and is known for its exceptional kitesurfing, windsurfing, and regular surfing – it is even known as the Wind City of Africa.
Begin your sightseeing in the historic medina. It is encircled by 18th-century seashore ramparts and features palm-lined avenues and small alleyways teeming with cafés, art galleries, and modest hotels. Look at the historic brass cannons that flank the defense walls of this charming fishing village.
#21. Giza, Egypt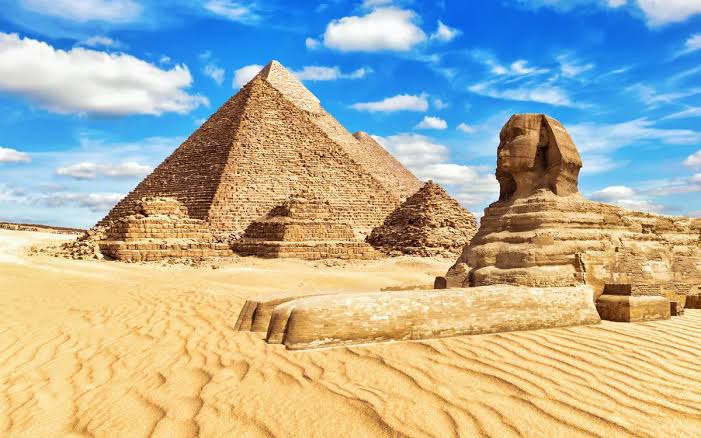 Last, but definitely not the least on our list of the best cities to visit in Africa is the beautiful Giza. Giza is a city on the outskirts of Cairo, famous for being home to the Giza Pyramid Complex, one of the Seven Wonders of the Ancient World. The Great Pyramid of Giza, the Sphinx, and the surrounding pyramids are awe-inspiring monuments transporting visitors back in time. 
Exploring the ancient Egyptian civilization through these iconic structures is an unforgettable experience. While in Giza, visitors can also enjoy a traditional felucca boat ride on the Nile River or visit the nearby Saqqara necropolis and the Egyptian Museum in Cairo.
You can also check out – 15 Snowiest Cities In The World In 2023 | With Photos
Things to Consider
Visiting Africa can be a rewarding and memorable experience, but it's essential to be well-prepared and mindful of certain considerations to ensure a safe and enjoyable trip. Consider the following points:
#1. Visa and travel documents
Check the visa requirements for the country or countries you plan to visit in Africa. Ensure your passport is valid for at least six months beyond your intended departure date. Carry all necessary travel documents, including copies of important papers and emergency contact information.
#2. Vaccinations and health precautions
Research and consult with a travel clinic or healthcare professional to get updated on required and recommended vaccinations for the countries you'll be visiting. Africa can have certain health risks, so take appropriate precautions and consider travel insurance that covers medical emergencies.
#3. Safety and security
While Africa is a diverse continent with varying safety levels in different regions, it's always wise to stay informed about the political and security situation of the country you plan to visit. Register with your embassy or consulate and follow their advice on travel warnings and precautions.
#4. Cultural awareness and respect
Africa is incredibly culturally diverse, and customs can vary widely from country to country or even within regions of the same country. Take the time to learn about local customs and traditions to show respect for the people and their culture.
#5. Pack accordingly
The climate in Africa can vary dramatically, from tropical rainforests to arid deserts. Pack appropriate clothing and footwear for the specific regions you'll be visiting. Remember to pack sunscreen, insect repellant, and a first-aid kit.
#6. Wildlife encounters
If you plan to visit national parks or wildlife reserves, remember that you'll be near wild animals. Always follow park guidelines and maintain a safe distance from the animals to avoid dangerous situations.
#7. Language
Africa has a multitude of languages spoken across the continent. While English is often used as a lingua franca in some areas, learning a few basic phrases in the local language is beneficial to help with communication and show respect to the locals.
#8. Currency and payment methods
Different countries in Africa have their currencies. Familiarize yourself with the local currency, exchange rates, and ATMs or credit card acceptance availability in the areas you'll visit.
#9. Transportation
Transportation alternatives differ by country and location. Research and plan your transportation, and consider safety and comfort when choosing options like buses, taxis, or local transportation services.
#10. Responsible tourism
Africa is home to many delicate ecosystems and wildlife habitats. Be a responsible traveler by supporting eco-friendly and sustainable tourism practices. Avoid contributing to wildlife exploitation or environmental damage.
#11. Photography and consent
Be mindful of local customs when taking photographs, especially of people. Always seek permission before photographing individuals, and respect their wishes if they decline.
Considering these factors and being prepared, you can have a more enriching and enjoyable experience during your visit to Africa. Remember that every country has unique charm and challenges, so stay open-minded and embrace the continent's beauty.
You might find this interesting – 20 Most Livable Cities In The World In 2023 | With Photos
Tips on Travel to Africa
When traveling to Africa, prepare for diverse experiences. Research the destinations and cultures you'll encounter. Pack appropriate clothing for varying climates, from desert heat to tropical rain.
Check visa requirements in advance and ensure your passport is valid. Get necessary vaccinations and carry essential medications. Respect local customs and traditions.
Safeguard your health by drinking bottled water and using insect repellent. Practice caution in wildlife areas, and follow the advice of guides. Use reliable transportation options and secure accommodations.
Embrace the richness of African cuisine, but be mindful of food safety. Most importantly, open your mind and heart to this continent's beauty and wonders.
Also check out – 20 Foggiest Cities In The World In 2023 | With Photos
Frequently Asked Questions
Which African country is the best place to live and work?
Consider Kenya if you intend to stay for an extended period. Almost everyone in the big cities knows English, and the infrastructure is good. Other viable options include South Africa, Botswana, Uganda, and the Gambia.
Are these cities safe for tourists?
Like traveling to any destination, exercising caution and being aware of your surroundings is essential. Many of these cities have thriving tourism industries and are generally safe, but it's wise to follow local guidelines and take common-sense precautions.
How can I get around in these cities?
Most cities have reliable public transportation systems, including buses and taxis. In some cases, walking or using ride-hailing apps can also be convenient and safe. Additionally, organized tours and guided experiences are popular for exploring these cities' highlights.
Conclusion
Africa is home to many enthralling cities that promise amazing travel experiences. From the colorful culture of Marrakech, Morocco, to the cosmopolitan draw of Cape Town, South Africa, to the historical allure of Cairo, Egypt, each city provides a distinct mix of history, nature, and modern delights.
Nairobi, Kenya, is known for its wildlife encounters, while Dakar, Senegal, highlights the continent's rich musical legacy. Africa's cities provide something for everyone, whether you want to explore historical wonders or immerse yourself in modern art scenes.
Accept the warmth of hospitality, sample varied foods, and go on a journey that will leave you with lasting memories. We hope this guide on the best cities to visit in Africa will convince you to take this beautiful adventure!
Reference