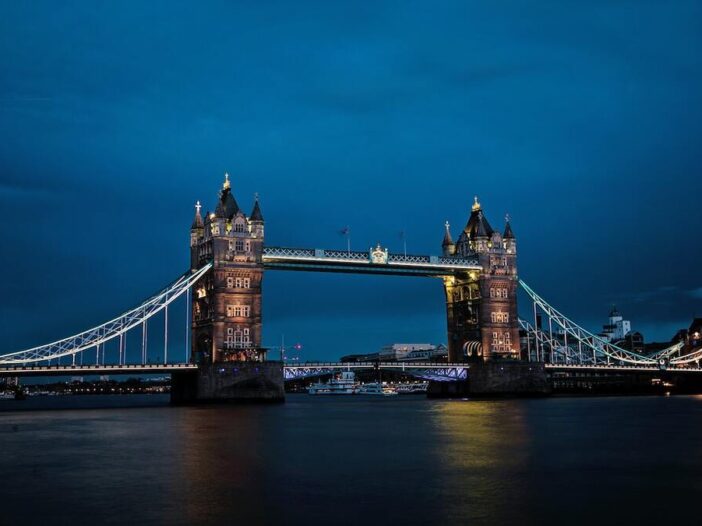 Welcome to the bustling metropolis of London, one of the most iconic capitals in the world. This city is a perfect blend of the rich history of its past and the contemporary present. London is a great place for visitors from all over the world to explore its rich history and many modern urban wonders. If you're planning a family trip to this captivating city, you most likely need to know the best places to stay in London with your family. Fortunately, London has many accommodations that will cater to your family's unique needs.
To ensure you make the most of your stay and create unforgettable memories with your loved ones, we have compiled a comprehensive London Neighborhood Guide, presenting the 15 best places to stay in London for families to call home during their visit. This article will explore each neighborhood's distinctive charm, attractions, and suitability for families, considering proximity to landmarks, family-friendly amenities, and safety. Whether you're seeking a quiet retreat or want to experience the vibrant energy of the bustling city, this guide will help you make the best decision.
Why Stay in London?
London, the vibrant capital of the United Kingdom, is loved for its rich history, diverse culture, and unique blend of modernity and tradition. Whether you are considering moving to London permanently of for a short visit, here are some facts about London that make it a great destination:
#1. Cultural Diversity
London is home to different cultures, with a diverse population of different nationalities, languages, and traditions. This multicultural environment means that you will easily feel at home, no matter where you come from. Also, the city, with its many art galleries, museums, theaters, music venues, and festivals, actively celebrates its rich cultural diversity.
#2. Historical Landmarks
From the Tower of London to Buckingham Palace, St. Paul's Cathedral to the Houses of Parliament, London is filled with many historical sites. It is a living museum for any history enthusiast.
#3. Education and Academia
London is home to prestigious universities and research institutions. It is great opportunity for students or academic professionals to access world-class education and research opportunities.
#4. Career Opportunities
London offers many job opportunities across various industries. Many multinational corporations have headquarters here. Therefore, if you are a professional who wants to advance their career, London may be the best place for you.
#5. Public Transport
London has an extensive and efficient public transportation system, including the iconic London Underground, the Tube. It also has a well-connected network of buses, trains, and trams, which makes commuting convenient.
#6. Food and Culinary Scene
London is a paradise for food lovers, with street food markets, Michelin-starred restaurants, and trendy eateries.
#7. Green Spaces and Parks
Though London is a bustling city, it also has many green spaces and parks, which can be a great escape from the loud city life. Hyde Park, Regent's Park, Greenwich Park, and many more offer opportunities for relaxation and picnics.
#8. Entertainment and Nightlife
London's entertainment options are gold. From theaters, cinemas, nightclubs, and live music venues, London's nightlife will keep you on your toes.
#9. Sports and Recreation
London has many iconic stadiums and arenas, which host football matches, rugby games, tennis tournaments, and athletics events. Also, you can partake in recreational activities such as cycling, running, and rowing in the city's parks and along the River Thames.
#10. Health Care and Amenities
London is home to several world-class hospitals and medical facilities.
#11. Community and Social Scene
London's neighborhoods each have a distinct character, creating a sense of community within the vast city. You can always find a neighborhood that resonates with your preferences.
#12. Travel Opportunities
London's strategic location within Europe makes it an ideal base for exploring other European destinations. There are major airports that connect many cities worldwide. From London, you can easily go on weekend getaways or longer trips to nearby countries.
You can also check out – 20 Most Humid Cities In The World In 2023 | With Photos
What Are The 15 Best Places to Stay in London
London has many great areas where you and your family can explore its rich history, iconic landmarks, and diverse culture. Here are the 15 best places to stay in London with family:
#1. South Kensington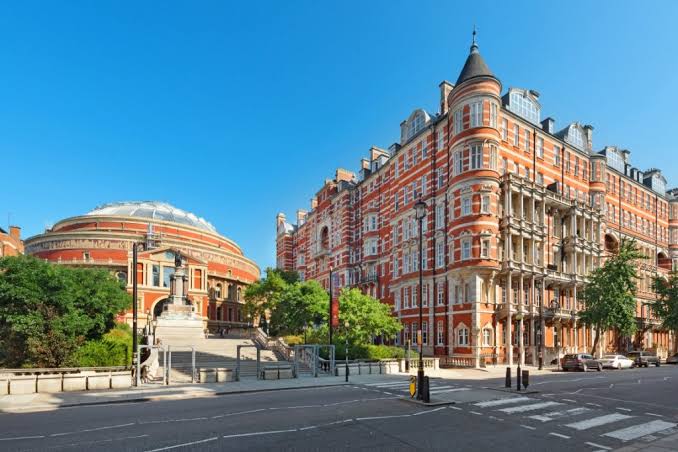 South Kensington is one of the best places to stay in London with your family. With its elegant neighborhood, it gives of a sophisticated ambiance your whole family can enjoy. If you are an art lover, you are in luck. South Kensington has many world-class museums such as the Natural History Museum, the Science Museum, and the Victoria and Albert Museum. These museums offer education and entertainment for the whole family.
South Kensington is also home to the beautiful Kensington Gardens and Hyde Park for outdoor activities and family picnics. And you don't have to worry about where to rest your head when you visit South Kensington. The district has many lovely townhouses and hotels you can choose from.
#2. Covent Garden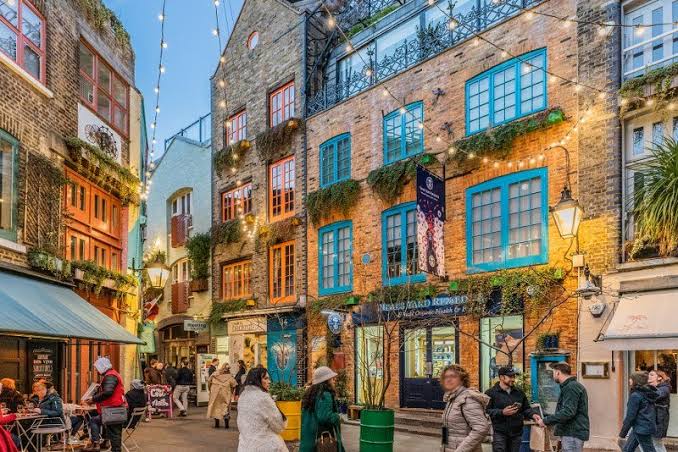 Convent Garden is a lively area famous for its street performances, trendy shops, and many dining options. You and your family can explore the busy markets, Apple Market and Jubilee Market to find unique products and crafts. You can also visit many attractions like the London Eye, Trafalgar Square, and the West End theaters. And there are many hotels and serviced apartments you can choose for accommodation.
#3. Bloomsbury
Bloomsbury is one of the best places to stay in London. It is a neighborhood rich in history and has literary associations with writers like Virginia Woolf and Charles Dickens. It is also home to the British Museum. You can take your family to see its impressive collection of world artifacts.
Bloomsbury is a place of green squares and lovely streets, with a peaceful atmosphere. There are many family-friendly hotels and guest houses you can choose from.
#4. Greenwich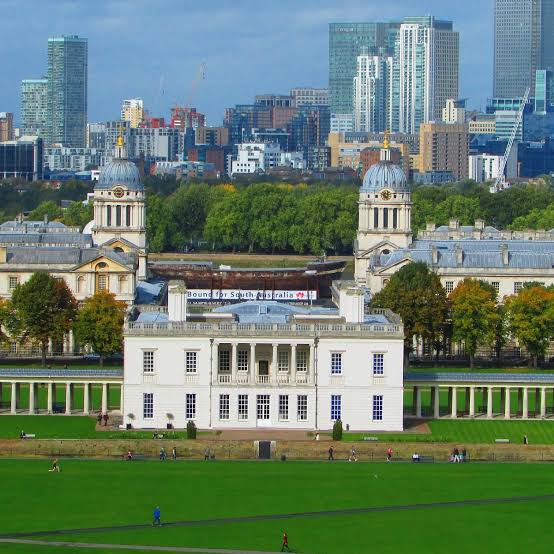 Greenwich, located along the River Thames, is the home of the Prime Meridian and Greenwich Mean Time (GMT). You can take your family to visit the Royal Observatory, the National Maritime Museum, and the Cutty Sark. Greenwich Park is also a great place for your children to run around and play in the beautiful outdoors. And from its historic inns to modern hotels, you never have to worry about accommodation.
#5. Notting Hill
Notting Hill is a charming neighborhood known for its colorful houses, lively Portobello Road Market, and annual Notting Hill Carnival. You can explore its boutiques, antique shops, and cozy cafes. Finally, Notting Hill have a variety of hotels and vacation rentals with a distinct local charm.
#6. Marylebone
Marylebone is definitely one of the best places to stay in London with your family. It is a relaxed and quiet neighborhood, a perfect escape from the hustle and bustle of city life. Regent's Park and its zoo are nearby, providing opportunities for outdoor adventures for the whole family. You can also visit Madame Tussauds and the Sherlock Holmes Museum. Marylebone has a good number of hotels and apartment rentals, ensuring your stay is comfortable.
#7. Victoria and Westminster
This area has many attractions such as Buckingham Palace, Westminster Abbey, and the Houses of Parliament. Take your family on a stroll along the Thames River or to explore the Sea Life London Aquarium.
#8. Camden Town
Camden Town is known for its alternative and bohemian atmosphere. It is home to a variety of food stalls, vintage shops and vibrant street art. Regent's Park, which is close to Camden Town, is also a great place for you to visit. Camden Town also has a selection of unique and quirky hotels and apartments.
#9. Shoreditch
If you have older children or teenagers, Shoreditch may be the best place for you stay in London. It has an array of street art, hip boutiques, and cool cafes. You can also explore the nearby Brick Lane Market and the Geffrye Museum.
#10. Kensington
With its beautiful architecture and leafy streets, Kensington is a refined and elegant area in London. You can visit Kensington Palace, the former residence of Princess Diana. The nearby Diana Memorial Playground, has a pretty cool pirate ship play area which will be a great experience for your family. You can also visit Holland Park.
#11. Paddington
Paddington is home to the iconic Paddington Station where you can see the famous statue of Paddington Bear. You can enjoy strolls along the scenic canals, explore Little Venice, and visit the nearby London Zoo and Regent's Park.
#12. Canary Wharf
Canary Wharf is a modern and thriving business district located in the Docklands area. It has many high class hotels and apartments that provide stunning views of the River Thames. Though it is a hub of commerce, Canary Wharf has many parks, museums, and shopping centers you can explore. You can also visit the nearby Mudchute Park and Farm, and see its farm animals.
#13. Soho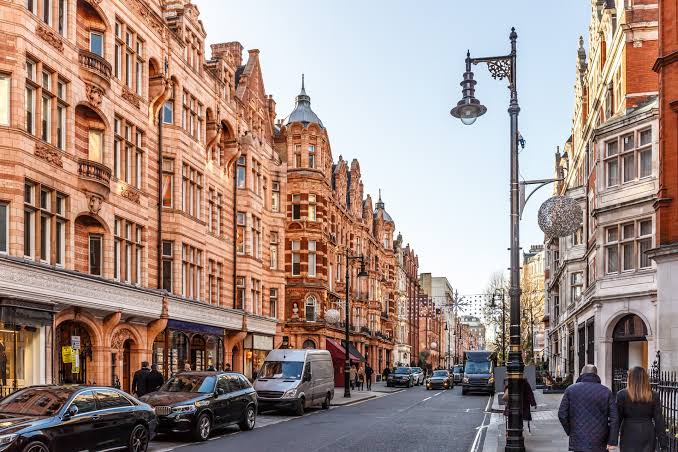 Though Soho is known for its active nightlife and entertainment scene, it is still a great area that you and your family can stay in London. It has a vibrant atmosphere, many dining options, and is centrally located, which means that you can easily explore many London landmarks. Soho is also close to many attractions like the British Museum, Covent Garden, and Leicester Square.
#14. Chelsea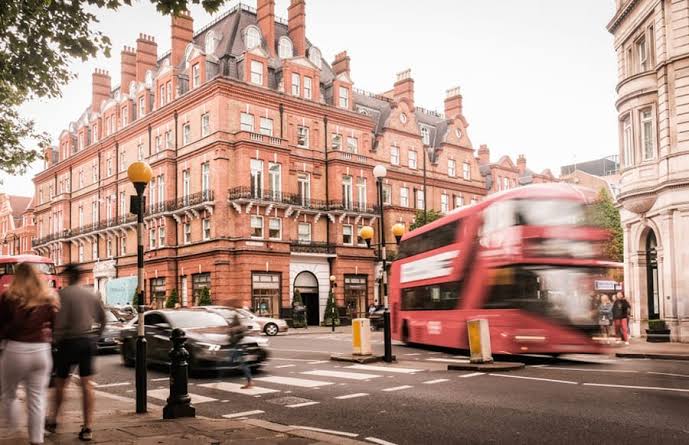 Chelsea is an upscale neighborhood known for its charm and elegance. It is a great escape from the bustling city, with its quiet streets, boutique shops, and lovely gardens like the Chelsea Physic Garden. You can also explore the Natural History Museum, Science Museum, and Victoria and Albert Museum.
#15. Bayswater
Bayswater, located near Hyde Park, is an area with a relaxed vibe that promises a great relief from busy city life. The neighborhood is characterized by charming Victorian and Edwardian architecture. You can take leisurely walks in Hyde Park or visit Kensington Gardens nearby. Bayswater also has many restaurant and shops that you can explore with your family.
When choosing the best place to stay in London with your family, there are many factors to consider such as: proximity to attractions, public transportation, and the overall atmosphere of the neighborhood. With our list of the 15 best places to stay in London, we have made your work easier by narrowing down your choices to only the best that London has to offer.
You might find this article interesting – 15 Snowiest Cities In The World In 2023 | With Photos
How To Find The Best Places To Stay In London
So you are planning a family trip to London? It is important that you make the rich chose on the best place to stay so that your entire family will have a memorable and enjoyable experience. It is crucial that you find accommodation that suits your family's needs and preferences.
The first factor to consider is location. London is a big city, so you need to choose an area close to popular tourist attractions and public transportation so that it will be easier for you to get around. This will save you time and make commuting with your family stress free.
Next, taken note of the size of your accommodation. Look for spacious apartments of family suites that can accommodate everyone in your family. Make sure that they have kitchens or kitchenettes, so that you can easily prepare meals for you family if you want to.
Third, safety should be a priority. Read reviews and check the security measures of the places you are considering. A great accommodation will be one with 24-hour concierge service or gated communities.
Another important factor is to make sure the accommodation you choose is close to great attractions. London has many attractions for children, such as the Science Museum and the Natural History Museum. Look for accommodations near these places, to save you time of moving around.
Lastly, consider your budget. London can be expensive, but you can always find affordable options. You can look for deals or discounts. But always do your research so that you get the best value for your money.
Follow these tips, and you will always find the best places to stay in London with your family. It is important you plan carefully, do research and prioritize your family's needs for a memorable trip which can be a great bonding time for your family.
Also check out – 20 Most Livable Cities In The World In 2023 | With Photos
How to Get Around in London With Family?
Getting around London with a family can be a fun and exciting experience, but it also requires planning and knowledge of the city's transportation options.
London is a bustling metropolis with a comprehensive public transportation system that can make navigating the city relatively easy and convenient. Here's an extensive guide on how to get around London with your family:
#1. London Underground (The Tube)
The London Underground is commonly known as the tube. It is one of the most efficient ways you and your family can travel around the city. It consists of 11 color-coded lines and covers most of central London and some parts of the outskirts. Children under 11 travel for free when accompanied by an adult, and those between 11 and 15 can get discounted fares with a Zip Oyster photocard.
#2. Buses
London is known for its iconic red double-decker buses. They are a great way for you to see the city while moving around. They offer an extensive network that reaches areas not covered by the Tube. London Buses are stroller-friendly. You can use contactless payment or an Oyster card to pay for fares.
#3. Docklands Light Railway (DLR)
The DLR is an automated light railway system in East London and connects to the London Underground at several points. It's an excellent option if you want to explore areas like Greenwich and Canary Wharf.
#4. London Overground
The London Overground is another rail service that covers various parts of the city. It's great if you want to travel to places like Camden, Hackney, and Stratford.
#5. National Rail Services
London's National Rail services provide connections to areas outside of the city. They are great if you want to go on day trips to places like Windsor, Hampton Court, or Oxford. If you are going to use the National Rail services frequently, you can get a Family & Friends Railcard for discounted fares.
#6. Oyster Card and Contactless Payment
For seamless travel on public transportation, get an Oyster card or contactless payment (credit/debit card or mobile phone). These payment methods automatically calculate the cheapest fare for your journeys and have daily and weekly fare capping to save you money.
#7. River Services
The River Thames runs through the heart of London, and you can use river services as a unique and interesting way to move around London. The Thames Clippers offer services from several piers, which include stops at the London Eye, Tower Bridge, and Greenwich.
#8. Walking
You can explore London by walking. Make sure to plan your routes and wear comfortable shoes. Walking can be a great way to explore parks like Hyde Park or the South Bank.
#9. Cycling
If you or your family love cycling, you can rent bicycles through the Santander Cycles scheme. There are docking stations throughout central London, and there are many cycling lanes in the city.
#10. Taxis and Ride-Sharing
You can move around using Black cabs which are an iconic part of London and are always available. Ride-sharing services like Uber are also great for short trips.
#11. Plan Your Route in Advance
It is important that you plan your daily adventures to maximize your time and avoid unnecessary stress. You can use maps like Google Maps or Citymapper to navigate the city easily and find the best routes using public transportation.
#12. Travel Off-Peak
If possible, it is advisable that you travel during off-peak hours to avoid crowds and make the journey more comfortable for your family, especially if you have young children or strollers.
#13. Be Mindful of Accessibility
While London's public transportation system is quite accessible, not all stations have elevators or escalators. If you are travelling with a stroller or with someone that has mobility issues, make sure to check for step-free access options when planning your journey.
#14. Stay Safe and Vigilant
London is generally a safe city, but like any major urban area, it's essential to stay vigilant, especially in crowded places and public transportation. Make sure to keep your belongings secure, and teach your children to be aware of their surroundings.
Follow these tips and take advantage of London's excellent public transportation network, and you and your family will surely enjoy exploring this vibrant city. London has something to delight visitors of all ages, from iconic landmarks, rich museums, and beautiful parks. 
Take out time to read this article – 20 Most Sexually Liberal Cities In The World In 2023 | With Photos
The 5 Best Family Hotels in London
In this section, we have listed the five best family hotels in London to ensure that your stay in comfortable and enjoyable. We chose the hotels with top-notch amenities and convenient locations. Without further ado, let's get to the list!
#1. The Athenaeum Hotel & Residences
The Athenaeum Hotel & Residences is located in the heart of Mayfair. It epitomizes luxury and convenience. It has spacious family rooms and suites, which will ensure that everyone in your family has ample space to relax. The hotel also offers an exciting Kids' Concierge service. Your kids will be treated like VIPs, with special activities and amenities made just for them.
#2. The Milestone Hotel
If you want a royal experience, The Milestone Hotel in Kensington is the perfect choice for you and your family. This historic hotel has stunning rooms and suites, some especially designed for families. The Milestone Hotel has the Little Prince and Princess Program, which provide a range of activities and treats to keep your kids entertained.
#3. The Rubens at the Palace
This hotel is located opposite Buckingham Palace. The Rubens at the Palace is a royal treat for your entire family. This hotel offers comfort and luxury with spacious suites and interconnecting rooms. Your family can also enjoy their delightful Teddy Bear Afternoon Tea, where your children can enjoy tasty treats and play with cuddly stuffed toys.
#4. The Royal Horseguards Hotel
This hotel offers magnificent views of the River Thames and other iconic landmarks. It has family-friendly rooms and is conveniently located near Trafalgar Square. You can easily explore London from this hotel. The hotel's "Adventurers Afternoon Tea" is an exciting opportunity to enjoy delicious goodies inspired by famous London landmarks.
#5. The Nadler Covent Garden
If you are looking for a more contemporary experience, The Nadler Covent Garden is an excellent choice. This hotel has stylish and spacious rooms with kitchenettes. It is also centrally located which will make it easier for you and your family to access London's attractions, including the Covent Garden Market and the London Transport Museum.
No matter which hotel you choose from this list, you can rest assured that your family vacation in London will be filled with comfort, luxury, and unforgettable memories.
Challenges of Staying in London With Family
Staying in London comes with its unique set of challenges. First, the high cost of living can cause a strain on your finances, making housing, education, and daily expenses a struggle. Also, finding spacious and affordable accommodation in the bustling city can be very difficult.
Secondly, London has a fast-paced lifestyle. Thus, it might be difficult for you to find a healthy work-life balance, which can negatively impact your relationships with family and friends. Long commutes and demanding jobs can increase stress and fatigue.
Next, London is a very big city, which makes it difficult to find a sense of community and belonging. This can lead to feelings of isolation for both adults and children. Also, the competitive education system and limited school spaces can create anxiety and uncertainty for both parents and their children.
Lastly, navigating public transport and traffic with a family can be arduous, adding to the overall stress of daily life.
To overcome these challenges and enjoy your stay in London, you plan your finances carefully, apply healthy work-life balance strategies, consciously foster community connections and look for support networks.
You'd also love to read this article – 20 Foggiest Cities In The World In 2023 | With Photos
Frequently Asked Questions
What are some of the best neighborhoods to stay in London with family?
London has many family-friendly neighborhoods. Some popular ones include Covent Garden, South Kensington, Notting Hill, and Greenwich.
What types of accommodation are available for families in London?
London offers many family accommodations, including hotels with family rooms or suites, vacation rentals, serviced apartments, and apart-hotels. These options often have amenities like kitchenettes and extra space to accommodate families comfortably.
How do I find family-friendly hotels in London?
To find family-friendly hotels in London, use travel websites that allow you to filter search results based on family-friendly amenities. Look for hotels with family rooms, cribs or cots, on-site restaurants, and facilities like swimming pools or play areas.
Conclusion
London has several great neighborhoods that promise a memorable stay if you visit the city. From the lovely streets of Covent Garden to the quiet and calm of Richmond, you have a lot of places to choose from to enjoy the unique London experience. Choose an area to visit now and immerse yourself in the rich history, cuisine and many world-class attractions London has to offer. And you will never be in want of where to stay because these areas in London have many accommodation choices, from cozy apartments to luxurious hotels.
Reference