Relaxation, rejuvenation, and a blissful escape from the hustle and bustle of city life await you in the Twin Cities' most luxurious and tranquil havens: the spas. Nestled amidst the vibrant urban landscape of Minneapolis and St. Paul, these spa retreats offer a perfect respite to unwind, pamper yourself, and revitalize your body, mind, and soul.
From opulent resorts boasting world-class amenities to charming boutique spas exuding an intimate ambiance, the Twin Cities' spa scene is as diverse as it is delightful. You can expect a range of treatments that draw inspiration from global healing traditions, modern skincare techniques, and cutting-edge wellness therapies.
This guide presents the best spas in the Twin Cities, carefully curated to provide the ultimate list of the best places to indulge in self-care. Whether you're a local seeking a regular getaway or a visitor eager to experience the city's finest wellness offerings, we have you covered.
Indulging in the best spas Twin Cities offer is not just an extravagance; it's a self-care necessity. Whether seeking a solo escape or planning a spa day with loved ones, these carefully selected spa sanctuaries promise an experience like no other.
Join us as we embark on a journey to uncover the 21 Best Spas in the Twin Cities in 2023, each promising an unforgettable and blissful encounter with relaxation and well-being. So, treat yourself to the pampering you deserve in the heart of the Twin Cities urban oasis.
All You Need to Know About Spas in the Twin Cities
Spas in the Twin Cities offer an oasis of relaxation and rejuvenation amidst the hustle and bustle of urban life. With an abundance of options, it's essential to know what to expect when visiting these havens of tranquility.
First and foremost, the Twin Cities boast diverse spas catering to various preferences and budgets. There's something for everyone, from high-end luxury spas in upscale neighborhoods to cozy boutique spas tucked away in charming corners.
Typically, these spas offer an array of treatments, including massages, facials, body scrubs, and more. They may incorporate traditional and modern techniques, ensuring a holistic experience for visitors. Many spas also provide unique therapies like hydrotherapy, aromatherapy, and acupuncture, offering personalized wellness solutions.
Before visiting a spa, it's advisable to make a reservation, especially during peak hours or weekends. Upon arrival, expect to be greeted by a soothing ambiance, calming scents, and soft music to ease you into a state of relaxation.
Regarding pricing, spa services can vary widely, depending on the location and the specific treatments. Some spas may offer packages or membership options for frequent visitors, which can be cost-effective for those seeking regular pampering.
Indulging in a spa experience in the Twin Cities can be a blissful escape from the daily grind. Whether you seek a brief respite or an extensive wellness retreat, these spas have you covered with their expert treatments and serene settings. So, treat yourself to a spa day and let the stress melt away in this urban oasis of serenity.
Check out – 20 Cities With Highest UV Index In The World In 2023 | With Photos
Factors to Consider When Choosing a Spa in the Twin Cities?
Choosing a spa in the Twin Cities can be an exciting but overwhelming task, given the numerous options available. To ensure you have a truly rejuvenating and enjoyable experience, it's essential to consider several factors before making your decision. Here are eight key factors to consider when choosing a spa in the Twin Cities:
#1. Location and Accessibility
The Spa's location is crucial, as you wouldn't want to travel long distances for relaxation and pampering. Look for a conveniently located spa, preferably near your home, workplace, or hotel if you are visiting. Consider factors like parking availability, public transportation access, and the ease of getting there.
#2. Spa Services Offered
Different spas offer various services, from basic treatments like massages, facials, and body scrubs to more specialized options such as hydrotherapy, aromatherapy, or Ayurvedic treatments.
Check the Spa's menu of services and see if it aligns with your preferences and needs. Additionally, consider if they offer couples' treatments or group packages if you want a shared experience.
#3. Spa Atmosphere and Ambiance
The ambiance of a spa plays a significant role in creating a soothing and relaxing experience. Look for a spa with a calming and inviting atmosphere. Factors like lighting, music, decor, and cleanliness should be considered.
Some prefer a tranquil, minimalist setting, while others may appreciate a more opulent and luxurious environment. Choose a spa whose ambiance resonates with you.
#4. Qualifications of Staff
The expertise and qualifications of the Spa's staff are crucial for a safe and enjoyable spa experience. Ensure the Spa employs licensed and certified professionals, including massage therapists, aestheticians, and other specialists. You can check the Spa's website or inquire directly about their staff's qualifications and experience.
#5. Customer Reviews and Recommendations
Before booking an appointment, take the time to read customer reviews and testimonials about the Spa. Online platforms like Google Reviews, Yelp, and spa-specific websites often provide valuable insights into previous customers' experiences. Positive reviews can give you confidence in your choice, while negative ones may be warning signs.
#6. Sanitation and Hygiene
A reputable spa should prioritize cleanliness and hygiene to ensure the safety and well-being of its clients. Look for spas that follow strict sanitation protocols, including clean and sanitized equipment, fresh linens, and hygienic practices in all treatments.
#7. Price and Value for Money
Spa services can vary significantly in price, depending on the location, type of treatments, and overall experience offered. While you don't necessarily need to opt for the most expensive Spa, be wary of excessively cheap options, as they might compromise quality. Consider the value you'll receive for the price paid and whether the experience justifies the cost.
#8. Special Offers and Packages
Many spas offer special promotions, discounts, or packages for specific treatments or seasonal occasions. Before booking, check if any ongoing deals or loyalty programs can make your Spa visit more affordable or add extra value to your experience.
Take out time to read – 20 Most Humid Cities In The World In 2023 | With Photos
What Are The 21 Best Spas in the Twin Cities?
Twin Cities have emerged as a paradise of premium spas. Offering an exceptional array of services that encompass soothing treatments, luxurious ambiance, and skilled professionals, these spas have undoubtedly become the epitome of relaxation. Here are the best spas the Twin Cities offer, promising an unrivaled oasis of serenity.
#1. The Ivy Spa Club
The Ivy Spa Club is a luxurious and upscale destination located in Minneapolis. As you step inside, you'll be greeted with a serene and elegant ambiance. The Spa offers various services, including massages, facials, body treatments, manicures, and pedicures.
One of the standout features of The Ivy Spa Club is its exceptional thermal suite, which includes steam rooms, saunas, and a hydrotherapy pool. This suite allows guests to indulge in hydrotherapy before or after their treatments, promoting relaxation and detoxification.
#2. The Marsh
Located in Minnetonka, The Marsh is not just a spa but a comprehensive wellness center. It boasts a blend of fitness facilities, wellness programs, and a spa to cater to all aspects of well-being.
The spa treatments focus on holistic healing and use natural products. In addition to standard treatments like massages and facials, The Marsh offers unique experiences such as Ayurvedic therapies, acupuncture, and even naturopathic consultations.
#3. Spot Spa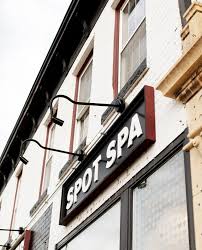 Spot Spa is an urban retreat with two locations in Minneapolis, offering a laid-back and welcoming environment. Despite its unassuming appearance, Spot Spa excels in delivering high-quality treatments.
The Spa is known for its facials, which are tailored to individual skin needs and utilize organic and sustainable skincare products. Their skilled massage therapists also provide various massage modalities, including Swedish, deep tissue, and hot stone massage.
#4. The Woodhouse Day Spa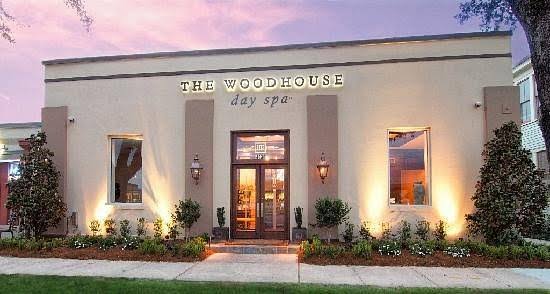 The Woodhouse Day Spa, situated in Victoria and Maple Grove, provides a serene escape from the hustle and bustle of daily life. This Spa stands out for its tranquil setting and attention to detail.
The Woodhouse offers extensive services, from classic massages and facials to specialty treatments like sleep, four-handed massages, and Vichy shower experiences. Guests can enjoy amenities like a relaxation room and a quiet, aromatic ambiance.
#5. LifeSpa
LifeSpa is a widely recognized spa chain in various parts of the Twin Cities, making it a convenient option for many residents. What sets LifeSpa apart is its integration with Life Time Fitness centers, offering spa services in conjunction with fitness and health programs.
While focusing on traditional spa treatments, LifeSpa also provides medi-spa services, including injectables and laser treatments, giving guests a more comprehensive wellness experience.
#6. Simonson's Salon & Spa
Simonson's Salon & Spa is a family-owned establishment with three locations in the Twin Cities metro area. The Spa exudes a warm and friendly atmosphere, with a commitment to outstanding customer service.
Alongside standard spa offerings, Simonson's offers hair and makeup services, making it a one-stop destination for beauty and relaxation. Their "Spa Journeys" combine multiple treatments into a single, blissful experience.
#7. Juut Salon Spa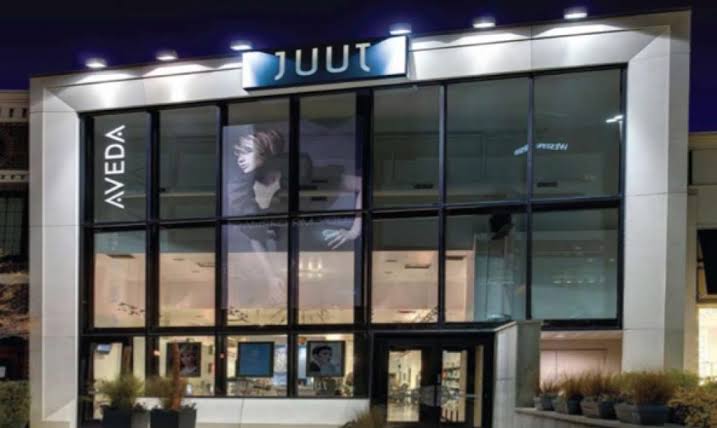 Juut is a well-established Aveda concept salon and Spa with several locations in the Twin Cities. Known for its commitment to eco-friendly practices and natural products, Juut offers various spa services, including massage, facials, and body treatments.
The Spa's signature experiences incorporate aromatherapy, Ayurveda, and energy balancing, ensuring a holistic and uplifting encounter.
#8. Spa Sweet
Located in Minneapolis, Spa Sweet is a boutique spa known for its personalized approach to skincare. The Spa's estheticians are highly trained and take the time to understand each client's unique skin concerns and goals.
They offer customized facials, peels, and waxing services, all contributing to glowing and healthy skin.
#9. Sanctuary Salonspa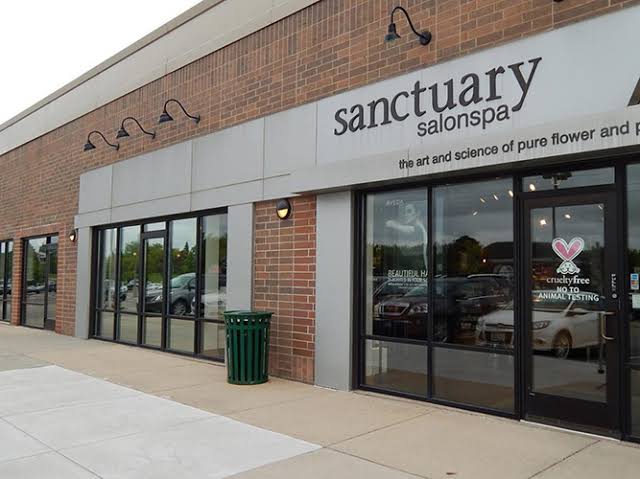 Sanctuary Salonspa is a renowned destination with locations in Minneapolis and Eden Prairie. The Spa's modern and chic design sets the stage for a relaxing experience.
Sanctuary offers various services, from massages and facials to body wraps and scrubs. Their "Wellness Experience" packages combine various treatments for a truly indulgent day of self-care.
#10. Spalon Montage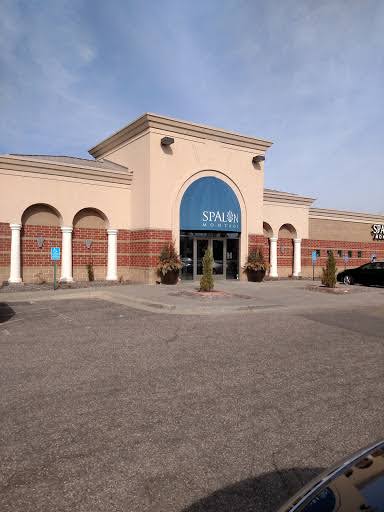 Spalon Montage, located in Edina and Woodbury, is a full-service spa and salon offering top-notch beauty and relaxation services. From hairstyling and makeup to massages and nail care, Spalon Montage has it.
The Spa's focus on using high-quality products and providing skilled services has garnered a loyal following among Twin Cities residents.
#11. Cole's Salon and Spa
Cole's Salon and Spa is a well-established and reputable spa with several locations across the Twin Cities. They offer various services, from traditional spa treatments to cutting-edge beauty procedures.
Whether you're looking for a simple massage or a complete makeover, Cole's Salon and Spa covers you. Their team of experienced professionals ensures that every client receives personalized attention, leaving feeling pampered and refreshed.
#12. Jon Charles Salon and Spa
Jon Charles Salon is a premium salon and Spa with a strong reputation for its luxurious and indulgent services. Their skilled staff is known for their expertise in hairstyling, nail care, and various spa treatments.
The ambiance at Jon Charles Salon exudes elegance and sophistication, providing clients with a tranquil escape from the hustle and bustle of city life. This is a must-visit spot if you're looking for a top-notch spa experience focusing on quality and attention to detail.
#13. Spa at the Delamar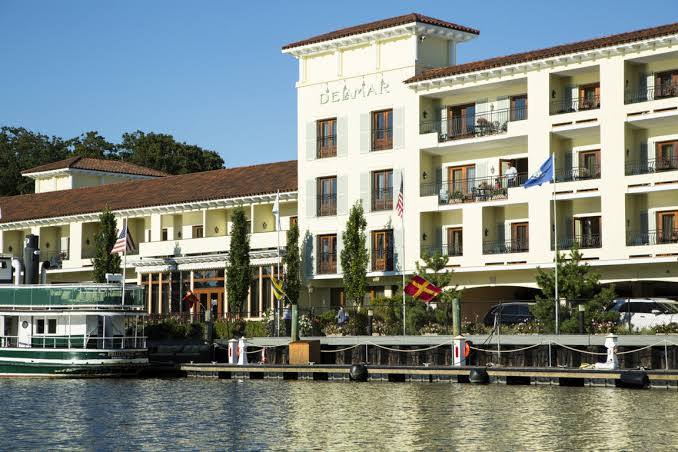 Located in the heart of the Twin Cities, the Spa at the Delamar offers a holistic approach to wellness and relaxation. This Spa prides itself on creating an oasis of serenity for guests, combining traditional spa therapies with modern techniques.
From indulgent facials and body treatments to specialty massages and hydrotherapy sessions, the Spa at the Delamar caters to diverse preferences. Their well-trained therapists and aestheticians ensure that each visitor experiences the utmost comfort and care.
#14. Spavia Day Spa
Spavia Day Spa is a popular chain of day spas that has earned a dedicated following for its affordable luxury and exceptional service. At Spavia, clients can enjoy a range of spa treatments, including massages, facials, body wraps, and waxing, among others.
The Spa's calming atmosphere and friendly staff contribute to the overall experience, making it an excellent choice for those seeking a high-quality spa experience without breaking the bank.
#15. Lontis Day Spa & Salon
Lontis Day Spa & Salon is an upscale spa that provides guests with a personalized and transformative experience. From signature facials to exclusive hair treatments, Lontis offers a comprehensive range of services using premium products.
The Spa's commitment to holistic wellness is evident in its attention to detail and dedication to using natural and organic ingredients whenever possible. If you're looking for a spa that emphasizes individuality and sustainability, Lontis is worth considering.
#16. Sabai Body Temple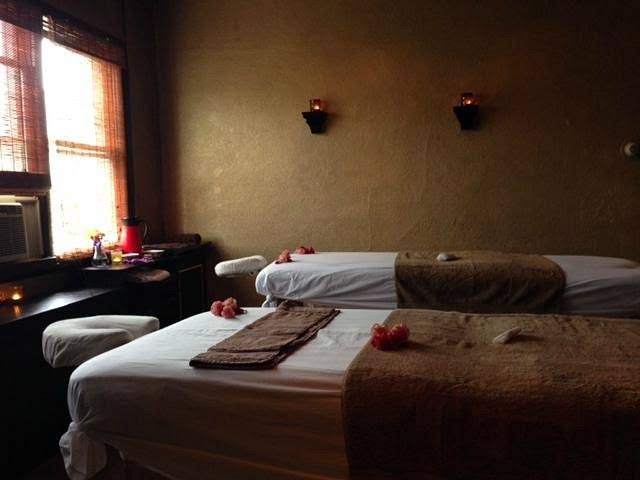 For a unique and exotic spa experience, Sabai Body Temple takes inspiration from traditional Thai healing techniques. This one-of-a-kind Spa offers an array of Thai massage therapies that balance the body's energy and promote overall well-being.
The skilled therapists at Sabai Body Temple are trained in ancient Thai healing arts, ensuring an authentic and therapeutic encounter. The Spa's ambiance is designed to transport guests to the tranquil temples of Thailand, making it a must-visit for those seeking a culturally immersive spa journey.
#17. The Refinery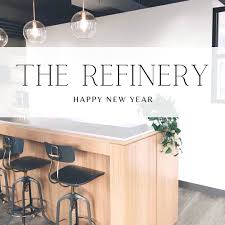 The Refinery is a boutique spa in the Twin Cities that prioritizes natural and organic approaches to beauty and wellness. They offer a curated selection of treatments, including facials, massages, body wraps, and more, using only the finest organic and cruelty-free products.
The Spa's commitment to sustainability and eco-consciousness makes it a popular choice among environmentally conscious individuals seeking a guilt-free spa experience.
#18. Estetica Salon & Spa
Estetica Salon & Spa is a full-service spa and salon that caters to both men and women. The Spa boasts a team of highly trained professionals who excel in providing customized treatments, ensuring that each client's unique needs are met.
Estetica offers many options to enhance your well-being and beauty, from traditional spa services to advanced skincare and hair care treatments.
#19. Serenity Spa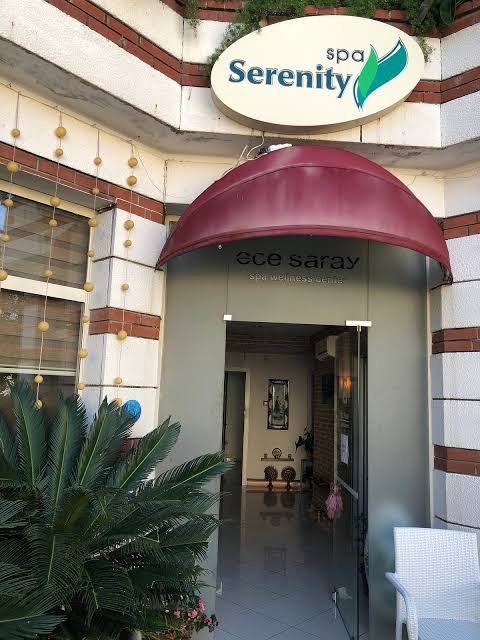 True to its name, Serenity Spa offers a peaceful and serene environment for relaxation and rejuvenation. This locally-owned Spa delivers personalized attention to its guests, tailoring each treatment to their preferences.
From couples' massages to aromatherapy sessions, Serenity Spa has something to suit every individual's relaxation goals. The Spa's warm and welcoming ambiance makes it an ideal choice for anyone seeking a serene retreat in the Twin Cities.
#20. Tula Spa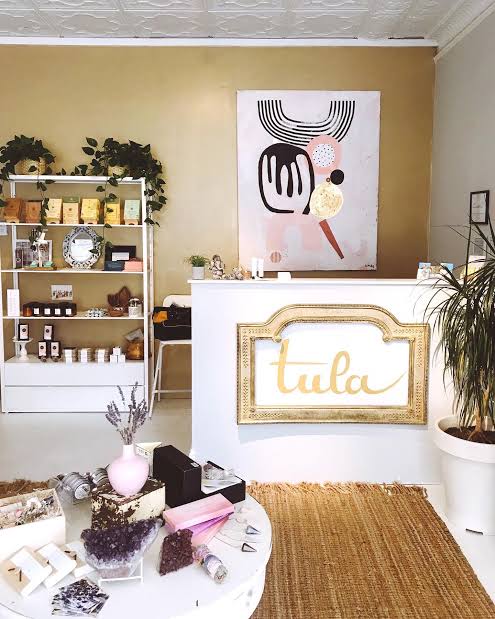 Tula Spa is a contemporary and trendy spa emphasizing natural and holistic wellness. Their services include organic facials, therapeutic massages, and other body treatments that promote overall health and harmony.
Tula's commitment to organic and sustainable products aligns with its vision of providing nourishing and environmentally friendly spa experiences.
#21. Solimar Spa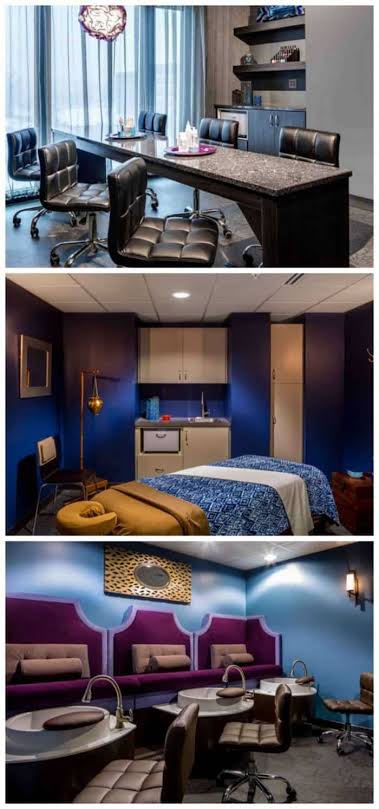 Solimar Spa is a hidden gem in the Twin Cities, known for its tranquil setting and top-notch services. The Spa's skilled therapists and aestheticians offer various treatments, including massages, facials, body scrubs, and more.
The luxurious ambiance and personalized attention ensure that guests feel pampered from the moment they step inside until the end of their visit.
You can also check out – 15 Most Diverse Cities In The World In 2023 | With Photos
What Are The Average Prices for Spa Services in the Twin Cities?
In this bustling metropolis, prices can vary depending on the type of Spa, location, and services offered. On average, a basic one-hour massage ranges from $80 to $120, while a 60-minute facial can cost anywhere from $70 to $150. If you're in the mood for a full-body exfoliating scrub, prices typically range between $100 to $150 for an hour-long session.
Remember that some high-end spas may charge higher prices for exclusive amenities and luxurious settings. Additionally, many spas offer package deals and discounts for repeat customers or special occasions.
Before booking your appointment, be sure to do some research and read customer reviews to find a spa that fits your budget and preferences. And remember, self-care is priceless, so treat yourself to some well-deserved relaxation in the Twin Cities!
You might find this interesting – 15 Snowiest Cities In The World In 2023 | With Photos
How to Find a Spa That Offers the Services You Need in the Twin Cities?
Finding a spa that offers the specific services you need in the Twin Cities can be made easier by following these steps:
#1. Identify Your Needs
The first step is to be clear about the services you are looking for. Are you interested in a relaxing massage, facial treatments, body scrubs, or other specialized services like acupuncture or aromatherapy? Knowing your preferences will make finding a spa that meets your requirements easier.
#2. Online Search
Start your search using search engines and online directories to find spas in the Twin Cities. Many spas have websites that list their services, pricing, and contact information, making it convenient for you to explore your options from the comfort of your home.
#3. Read Reviews
Online review platforms like Google Reviews, Yelp, or Spa-specific directories can provide valuable insights into the quality of services different spas offer. Look for spas with positive feedback and high ratings from customers who have received similar treatments to those you seek.
#4. Visit Spa Websites
Once you have a list of potential spas, visit their websites for more detailed information. Check if they have the specific services you need, the qualifications of their staff, and any promotions or special offers available.
#5. Call and Inquire
If you have questions or requirements not addressed on their website, please call the spas directly. Speaking with the staff can give you a sense of their customer service and how they handle inquiries. Ask about their availability, pricing, and any other concerns.
#6. Ask for Recommendations
Seek recommendations from friends, family, or colleagues who have visited spas in the Twin Cities. Personal experiences can offer valuable insights and give you an idea of what to expect from a particular spa.
Also check out – 20 Most Livable Cities In The World In 2023 | With Photos
Frequently Asked Questions
What is the recommended etiquette for spa visits?
Spa etiquette includes:
Arriving on time for your appointment.
Turning off your phone to maintain a peaceful environment.
Respecting other guests' privacy.
Tipping the therapists or service providers is customary, typically around 15-20% of the service cost. Additionally, some spas may have specific guidelines regarding dress codes or age restrictions, so it's essential to familiarize yourself with their policies beforehand.
How do I make a reservation at these spas?
Reservations can usually be made through the Spa's official website or by their front desk. Many spas also have online booking systems that allow you to schedule your appointment at your convenience.
Are these spas suitable for group events or celebrations?
Yes, many of these spas can accommodate group events and celebrations. They often offer special packages and group rates for bridal showers, bachelorette parties, or corporate gatherings. It's recommended to contact the Spa in advance to discuss your specific requirements and make arrangements.
Conclusion
The Twin Cities are brimming with rejuvenating havens that promise unrivaled relaxation and wellness experiences. The greatest spas in the area cater to a wide range of inclinations, from tranquil getaways nestled in nature to contemporary urban escapes.
Whether looking for holistic healing through traditional therapies or cutting-edge treatments, each Spa has its distinct personality.
With highly qualified therapists, a relaxing environment, and first-rate amenities, these spas go above and beyond to provide moments of pure happiness and peace. The Twin Cities greatest spas are unquestionably an oasis of calm and rejuvenation for anybody seeking relief from the rush and bustle of daily life.
Reference