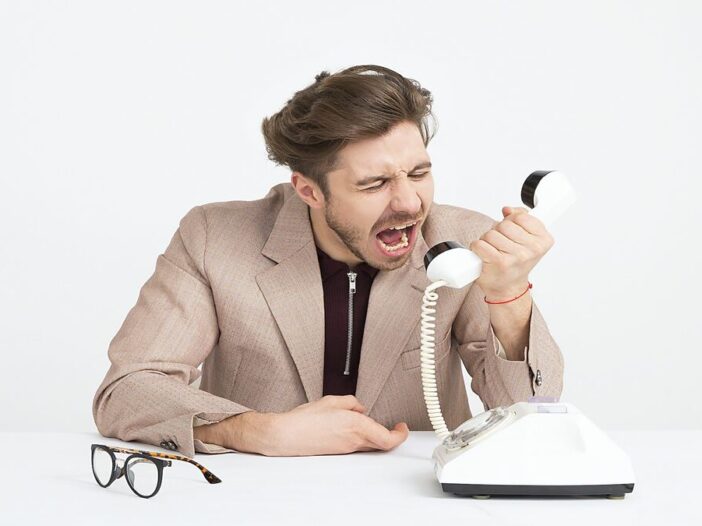 Making prank calls to your friends or family can be a great way to liven up a dull and quiet day. A prank call can make everyone laugh, whether done to a stranger or someone you know. In this article, we list 30 funny prank call ideas to get you started.
What are the Things to Think About Before Making a Prank Call?
Do not make prank calls to the police, 911, or any other emergency agencies. This is against the law and can attract fine or even jail time.
Do not threaten strangers. Of course, it is acceptable to scare someone in a prank call sometimes, especially if it's someone you know. But it is wrong and against the law to make anyone feel unsafe.
Do not make a prank call to someone more than twice. It could be seen as harassment.
If someone asks you to stop calling, then don't. If you continue, you are harassing them and they can decide to file a complaint.
Caller ID exists. Your number will probably appear on your friend's phone if you call them on your cell phone as a joke. Also, many people won't answer the phone if it's a number they don't recognize.
See also: Cities where Marriage is Easy: The Best Places to Say "I Do"
What are some funny prank call ideas?
Fake Food Delivery
Blind Date
Lucky Winner
Sign for a Package
You Called Me
Free Pickup
Free Tickets
Scorned Lover
Long Lost Friend
Haunted House
31 Flavors
Secret Message
Random Survey
Order of Strippers
Where Do Babies Come From?
Is Bob There?
Out of Toilet Paper
Fake Reference
Drowned Fish
I Know What You Did
I Saw You
Say You're Outside
Fake Complaint
Musical Prank Call
Happy Birthday Prank
Ask a Stranger for Advice
Remain Silent
Muffled Voice
Why Did You Hang Up on Me?
Copycat
1. Fake Food Delivery
First on our list of funny prank call ideas is the Fake Food Delivery prank. This is a fantastic practical joke. First dial a random number. Then, let them know that their food has been delivered is no sitting on their front doorstep. Before they can protest, end the call. Majority of people will check their porch to see if there's a delivery.
2. Blind Date
Tell the person you are calling that you are looking forward to go on a date with them tonight. When the person denies any future date plans with you, keep talking and appear as if you believe they are joking about not knowing the date. Name the place you are going to meet up with them. Then, before they have a chance to abuse you, tell them that you ran into traffic and that you will call them back.
3. Lucky Winner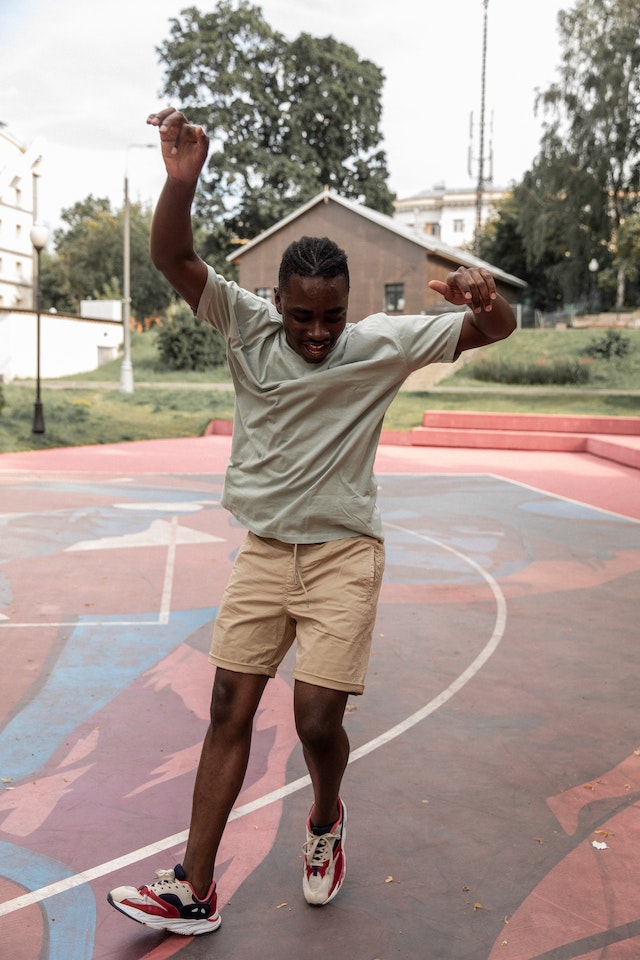 This is a clever prank call idea because you can find creative prizes that your victims were fortunate enough to receive. The more ludicrous the award, the funnier the prank call will be. You can tell them they've won a lifetime supply of Pizza Hut pizzas, a lifetime supply of dog toothbrushes, or any other prize that sounds ridiculous but is still conceivable. If you can persuade the person that they actually won, you'll win the prank call.
4. Sign for a Package
Like with Fake Food Delivery, this prank call gets the target to check the front door for nothing. Call a random number and tell the person that they must sign for an item being delivered to their front door.
5. You Called Me
This is a prank call that is will undoubtedly annoy anyone, whether you know the person or not and makes our list of funny prank call ideas you need to try out soon. Call the person and when they pick up, ask them why they called. When they claim that you called them first, act confused or even annoyed, and insist that they were the one who called you. Note, some people might get really angry from this kind of prank call.
6. Free Pickup
For this prank call, you need to make several calls to the same person. It might be best to try it on a friend you know won't be too offended. When you call the person, ask them when and how you can pick up the free underwear (or any other crazy item) that is offered at their address. Continue to insist that the number was the one listed in the newspaper. You can also use a different number to call them about the same free item pickup a few hours later. Remember to change your voice, try a different accent or even enlist the help of other friends.
7. Free Tickets
To pull of this joke, you must persuade your target that you are calling from a radio station if they believe you, ask the person a few silly trivia questions, and if they answer correctly tell them that they have won two tickets to a concert or event.
8. Scorned Lover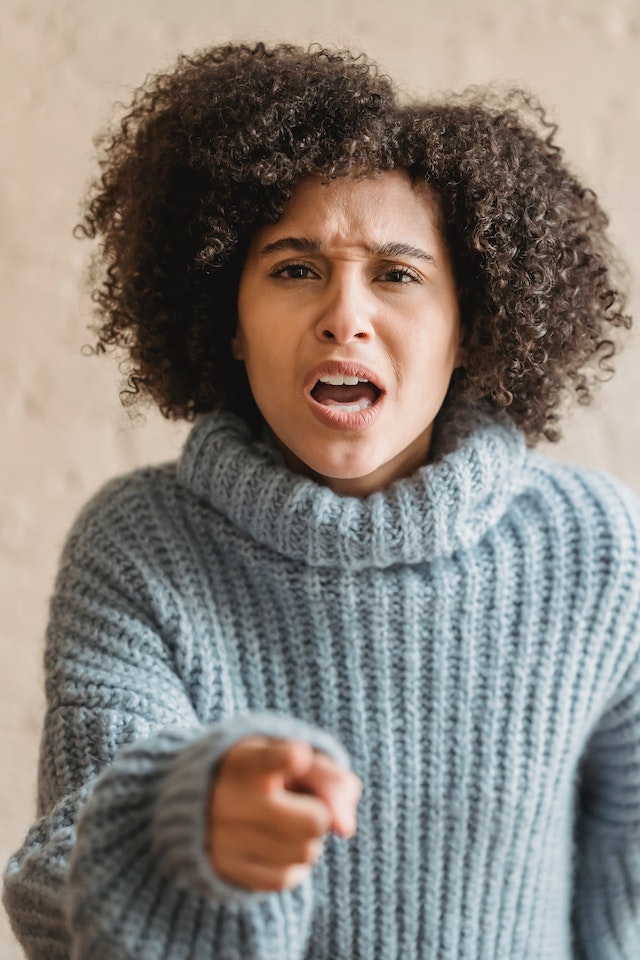 You should be tad bit careful with this prank, because if you dial the wrong number, you could end up in jail. Therefore, you can play this prank on someone you know who won't get too angry. When you call the person, pretend that you are their scorned ex-lover. Tell them off for ignoring you or accuse them of being unfaithful. If you can pretend and stay in character, this can be a very funny prank call.
Read also: 20 Most Humid Cities In The World In 2023 | With Photos
9. Long Lost Friend
This is one of the funny prank call ideas that is best to play on a stranger. Call someone and pretend to be a good friend from high school or college who hasn't spoken to them in a very long time. If they say that they don't recognize you, act irritated. If they ask how they know you, make up absurd stories about your interactions with them. Watch how long it takes them to understand.
10. Haunted House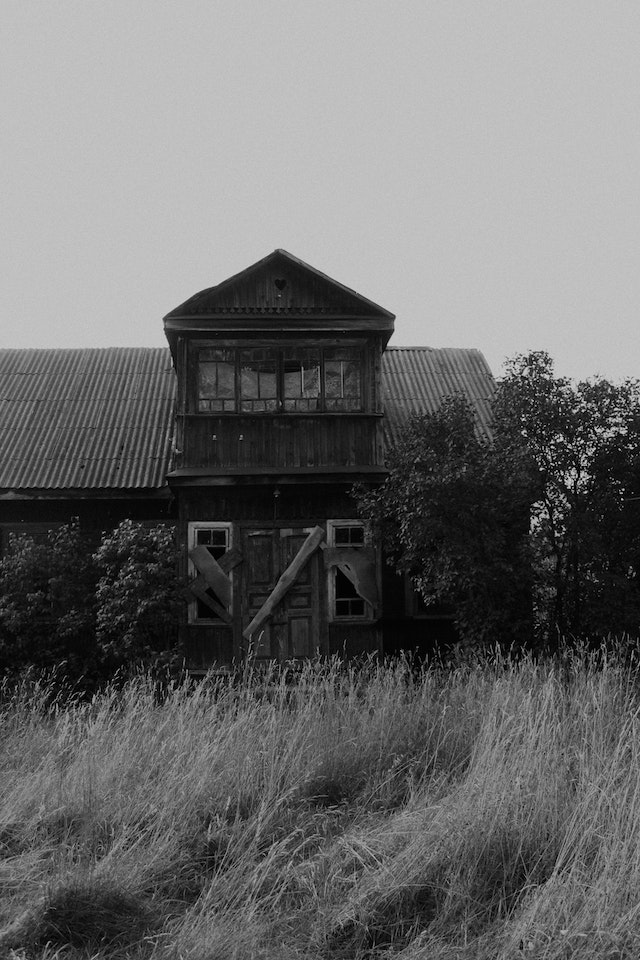 This is best for people who are easily spooked. However, don't do this on anyone you know might take this joke a little bit too seriously. When you call the person, tell them that their home was the scene of a death thirty years before and is being jaunted. Try to persuade them the the location is really haunted.
11. 31 Flavors
Call someone and tell them, in a cheery and upbeat voice, that you are calling from a store. Tell them that if they can correctly identify all 31 ice cream varieties of your store in 3 minutes, they will get $10,000 and a three-year supply of ice cream.
12. Secret Message
Make a call and ask if a phony name is present. Tell them that you have a message for them when they tell you that you the wrong number. Before they can continue to argue, leave a cryptic message like "Tell Jess the barn owl flies at midnight" and hang up.
13. Random Survey
A great option on our list of funny prank call ideas is the Random Survey prank. In this prank, you can receive a wide range of responses, depending on how long you can string the person along. Call a random number, then ask them if you can ask some questions for a gift card. Tell them that you are doing a survey for a lifestyle brand. If they agree, ask as many plausible or absurd survey questions as you like, and see how long you can get them to play along.
14. Order of Strippers
This is a great prank you can pull at a birthday or bachelor party. Call the person, and try to confirm their order of exotic dances that are set to perform at their party. To make your call sound more authentic, you can play club music sounds or background crowd noise in the background.
15. Where Do Babies Come From?
This prank call can get you some really funny responses. Call the person and ask them "Where Do Babies Come From?" If you can get your voice to sound like a curious young child, this will be more fun.
16. Is Bob There?
Call a random number and say, "Is Bob there?" Hang up when the caller informs you that you have the wrong number. A few hours later, call again with a phony voice and ask the question again. You can also use any other fictitious name.
17. Out of Toilet Paper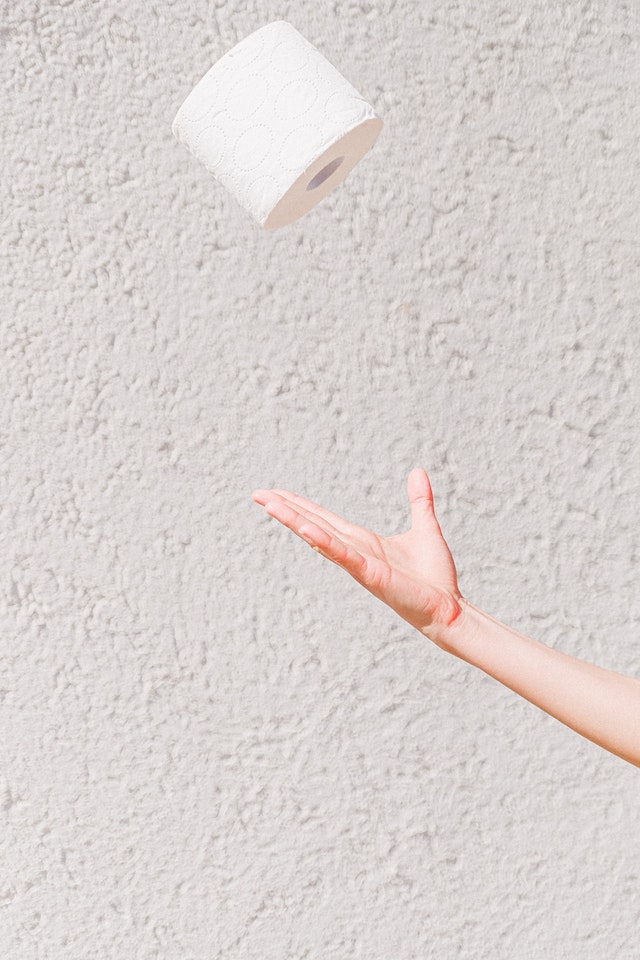 This is great joke to play on a company or stranger. Call the number and pretend that you are in a restaurant or hotel and complain about the lack of toilet paper. Demand that the company representative deliver the toilet paper right away. If they object, act upset and bet that it is an emergency.
18. Fake Reference
Call a person and tell them that they are listed as a professional reference for a common friend or family. If they agree to serve as a reference, start by asking them basic questions like "How do you know this person?" before moving on to more bizarre inquiries like "Has So-and-So ever been bitten by a bat?" See how long you can get away with this.
19. Drowned Fish
Call Petsmart or any other pet retailer and tell them that you believe your fish has perished. Describe the fish as floating belly-up on top of the water or lying motionless on the tank's bottom. You can tell the shop employee that you took the fish out of the water for a while to let it breather fresh air.
20. I Know What You Did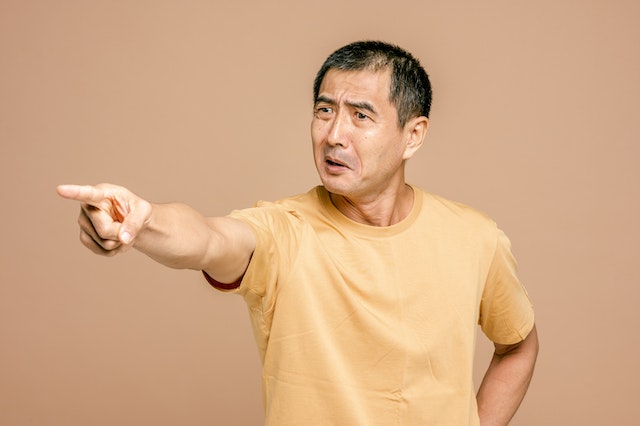 This prank call involves making vague, dramatic claims like, "I know what you did, and you're not getting away with it" before hanging up. Try to make sure your tone is not directly threatening. The person will most likely try to call you back, so make sure you are using an untraceable number.
21. I Saw You
It's best to do this on a close friend or family member. Call the person and tell them that you just passed them by and waved at them, but they ignored you. It helps if you know their schedulre for the day. Most times, your friend or relative will apologize and claim not to have seen you.
22. Say You're Outside
Like the prank above, it is best to play this one on relatives or friends because it might be unsettling to a stranger. Tell the person that you are on the way to their house or you are waiting at their front door. They probably won't understand, but most times they will go outside to check.
23. Fake Complaint
Call someone, and when they answer, ask them if you are speaking with the company's customer service. Jump right into your complaint, making it as ridiculous as you can, before they have a chance to say "no". If they tell you that you have got the wrong person, still insist on your complaint.
24. Musical Prank Call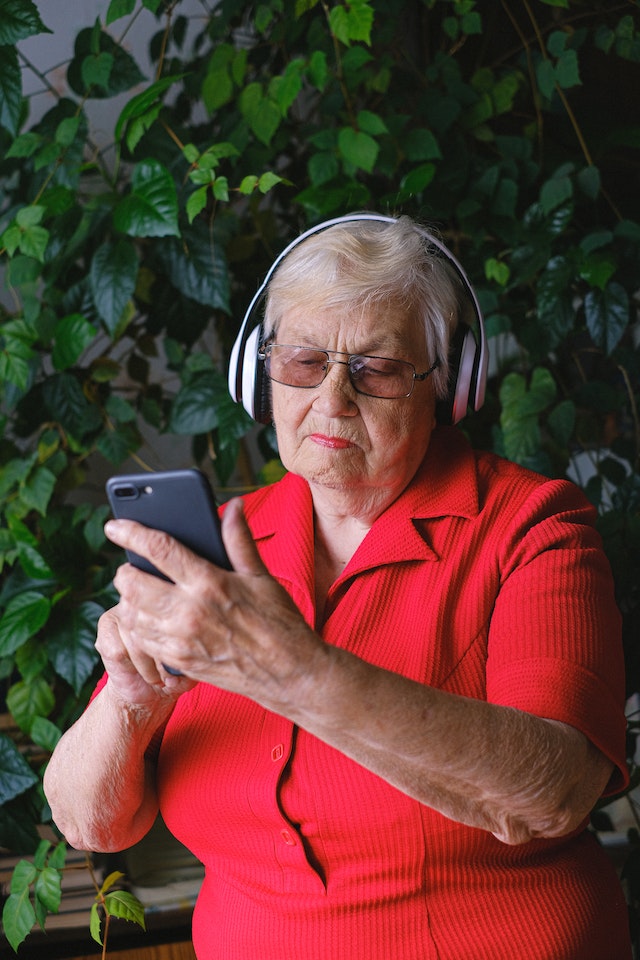 For this prank call, you just call someone and start playing music. Playing a song like Adele's "Hello" that mimics a phone conversation may keep them on the line and make them smile.
25. Happy Birthday Prank
With this prank, you don't have to worry about hiding your voice. When you all anyone, start singing Happy Birthday as soon as they answer. Continue singing the entire song without stopping to let them speak. They will most likely protest and say that it isn't birthday when you finish singing. Act shocked and tell them that they are lying.
26. Ask a Stranger for Advice
Call a random number, and after they answer, ask them for advice on a silly subject. You might need help because your lover loves his stuffed dog more than you, or you might need to know what to order at a restaurant while the server is on his way back.
27. Remain Silent
This is the simplest prank call idea. The person will repeatedly shout "hello" on the other end until they give up in frustration..
28. Muffled Voice
This is a step up from the remaining silent prank call. Call any of your contacts, and when they respond, cover your mouth with your hand and start speaking. They won't be able to understand you. They might stay on the line for a while as they try to comprehend you.
29. Why Did You Hang Up on Me?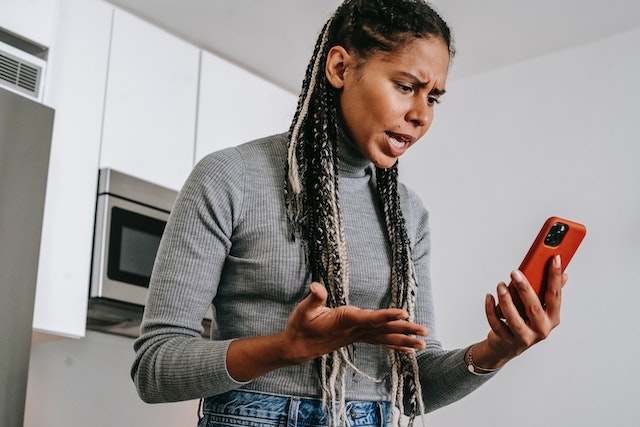 You can do this on a friend, relative, or anybody else in your contacts. When the person answers, yell angrily, "Why did you hang up on me?" They will most likely start to argue that they did not hang up on you, whether you know them or not. See how long you can continue talking to them before they catch on that it's a joke.
30. Copycat
Last but not least on our list of funny prank call ideas is the Copycat. This prank call is quite simple. From the moment they pick the call, copy everything they say. Try calling a company and reciting their greeting back to them.
See also: 20 Most Sexually Liberal Cities In The World In 2023 | With Photos
When is making a prank phone call illegal?
Depending on the state, making prank phone calls can be illegal if they intentionally:
annoy,
harass, or
threaten the recipient.
They can also be illegal if:
they amount to disorderly conduct,
they are obscene,
the prank caller records the call without the recipient's consent, or
The call is made to 911 or another emergency response number.
Frequently Asked Questions
Is making prank calls a crime?
Prank calling isn't considered unlawful unless you do it to continuously harass, terrify, or threaten someone. The majority of prank calls, when done well and without abusing the person being phoned, are harmless fun.
Some jurisdictions consider recording a prank call to be illegal wiretapping, hence doing so is prohibited. Stick to people you know or trusted companies to avoid getting into trouble.
What Can You Do to Stop Prank Calls?
If someone contacts you on a prank call and threatens harm to you, your family, your business, or your employees, you can report them to the police. Records from phones can be tracked by the police. In many instances, the police can pinpoint where the call originated.
Also, even if you block the annoying number, they can still reach you with another. The best approach is to use caller ID to screen your calls. Or you can only answer calls from people you know.
Conclusion
Prank calls can be harmless entertainment, as long as you don't harass anyone. It is safer pull a prank call on your friend of family than a stranger. Also, avoid making spooky prank calls!
References