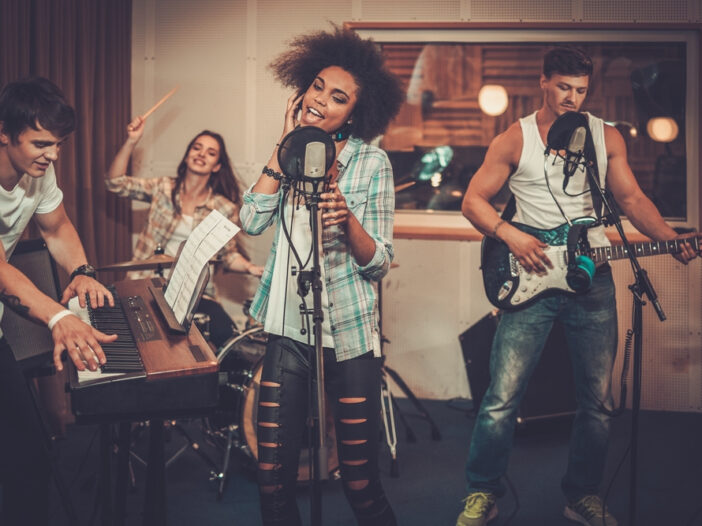 If you are a musician and are looking for the best places where your talents will be celebrated, where you can meet with and be inspired by other musicians, and where you can start to grow an audience, look no further. Creatives struggle if they are in an unsupportive environment. In this article, we give you the best cities in the world for musicians.
Read Also: 20 Most Futuristic Cities In The World In 2023 | With Photos
Best Cities for Musicians in the World
1. Nashville, Tennessee
Nashville is called "Music City" for a reason. There are countless venues and bars that set the stage for small-time musicians. Also, there are major record labels just waiting to give an up-and-comer their big break.
2. Austin, Texas 
Austin has some of the best live music venues in the USA. In Austin, you don't have to be famous to succeed as a musician. There are not many major record labels, but there are several small- to medium-sized, where any musician can earn a good living. 
3. Memphis, Tennessee
Memphis is filled with pubs, clubs, and venues, which feature live music every night of the week. On Beale Street, you will find some of the best blues artistes in the world.
4. New York City, New York
 Living in New York City is expensive, and if you want to succeed as a musician, you have to land some significant gigs. However, there are a lot of opportunities.
You might find this interesting: 10 Dirtiest Cities In The World In 2023 | With Photos
5. Pueblo, CO
Searching for a springboard to start your musical career? Consider the small Colorado town of Pueblo when considering the finest American cities for musicians, even though it might not immediately come to mind.
Pueblo has a thriving music scene and a wonderful, arts-filled downtown area where musicians can get their start. It may not be as big or well-known as other music cities like Nashville, LA, or New York City.
6. Seattle, Washington
Have you ever heard of grunge? Seattle, Washington, the charming Emerald City, is where it all began.
Everyone is familiar with Seattle's heyday in the 1990s, when bands like Nirvana, Pearl Jam, Soundgarden, and the Foo Fighters ruled the grunge and alternative music worlds.
However, you might be unaware of the city's enduringly vibrant music culture.
The Seattle music scene is still going strong and has expanded to include hip-hop and indie music. Modest Mouse, Death Cab for Cutie, Sir Mix-a-Lot, and Macklemore were all born and raised here.
Check Also:
7. Los Angeles, California
Everyone is aware of Los Angeles' excellent art scene. Every aspiring musician, actor, and artist visits Hollywood Hills in search of fame and fortune. Even though moving to LA to chase your aspirations can seem cliché, it's still a wise choice for any musician.
Even though LA is more expensive than other places, there are plenty of chances for aspiring musicians. The music scene is unrivaled, with legendary venues and clubs.
Metallica and Guns n' Roses are just two examples of the hard rock bands that the Sunset Strip is known for producing. However, with a population of almost 4 million, it's simple to find neighborhoods that suit every need.
8. Atlanta, Georgia
Atlanta can be the city for you if you have a sense of rhythm in your bones. The good ol' ATL has an excellent music scene centered on rap and hip-hop, though they are not the only genres in town. It also has an affordable cost of living.
Atlanta, Georgia, is a major hub for the numerous small towns from Alabama down to Florida and up through the Carolinas because it is located in the heart of the American South. The city's amazing music scene and low cost of living draw musicians from all over.
Also see: 20 Most Luxurious Cities In The World In 2023 | With Photos
9. Chicago, ILLINOIS
Many low-income laborers from the southern towns of Alabama and Mississippi were transported to the North, specifically to Chicago, during the "Great Migration" at the beginning of the 20th century.
There, they began incorporating some Chicago jazz into the blues they had learned in the Delta. It marked the beginning of the Chicago blues, which was a major factor in the development of rock and roll.
It is easy to understand why musicians enjoy living in a city with its musical subgenre. Chicago has maintained a strong blues and jazz culture and solidified its hard rock scene.
10. Portland, OREGON
A more reasonably priced music city with a slightly more eclectic taste can be found between Seattle and San Francisco, two other significant music cities.
Musicians and artists of all sizes and shapes belong in Portland, Oregon. Often, the stranger, the better. It is the unofficial center for independent music worldwide.
Portland is at the forefront of all that is innovative in the music and art industries. Acts from all over the world come to Portland to sip overpriced coffee while donning knit caps, glasses with dark rims, and suspenders to hold up their pants.
Related: 20 Most Underrated Cities In The World In 2023 | With Photos
11. New Orleans, Louisiana
No matter where you are as you stroll down a New Orleans street, you will only hear the most beautiful jazz music you have ever heard. The world's center of jazz in New Orleans.
The entire NOLA culture is based around music, from spontaneous street performers to upscale bars and clubs to large music festivals.
Given the city's abundance of live music venues, finding gigs is simple for almost any musician.
12. Dublin, Ireland
Dublin is unquestionably one of the top places in Europe for live music, as we can attest! There are many activities for couples in Dublin, but if you're stuck for ideas, you could always stroll through the city center and listen to buskers.
Grafton Street, Henry Street, and O'Connell Street are the primary locations to view buskers. Buskers like Allie Sherlock are well-known.
She attracted crowds on Grafton Street, sometimes numbering in the hundreds, after being found on Dublin's streets! She has a recording contract with Ryan Tedder (One Republic) and has also appeared on the Ellen DeGeneres Show.
Related Post: 20 Most Modern Cities In The World In 2023 | With Photos
13. Galway, Ireland
Ireland's second-best music city is Galway, immediately behind Dublin. You'll hear buskers singing before you even see them as soon as you set foot in the city.
Shop Street and Quay Lane are Galway's most musically significant streets. Buskers and live music venues like the renowned Til Choili pub and restaurants can be found there.
It's not just about the street performers or the live music in the pubs, though, just like in some of the best musical cities. Galway is a fantastic music city because of its atmosphere and vibe!
14. London, England
Given that London is sometimes referred to as the "birthplace of numerous music scenes," it is certainly one of the major music cities in the world.
The Rolling Stones, the Beatles, and the Clash are bands that distinguished an entire age and continue to do so when we think about London, in addition to the city's famous sights like Big Ben. Songs like "You Can't Always Get What You Want" or "Hey Jude" will energize any crowd.
London has a wide variety of music venues, from clubs to pubs. There is Ronnie Scott's for jazz, and for punk, there is the Old Blue Last.
15. Ibiza, Spain
Ibiza is undoubtedly one of the best cities for live music on the beach to party all night long, even though it might not be the best place for music if you're looking for a strong, authentic musical heritage and history.
Ibiza is renowned worldwide for its huge beach parties, beach bars, and outdoor clubs. During the summer, some of the most well-known DJs in the world, including David Guetta, visit the island to get the crowds moving to dance and electro music!
Also Read: Three Highest Capital Cities In The World In 2023 | With Photos
16. Havana, Cuba
Havana's music scene, which draws inspiration from Africa and Spain, permeates the city's cobblestone streets and public spaces. 
Havana has a lot to offer, from rumba to jazz, hip-hop to Latin rap. 
If you love Latin American music, we highly recommend El Gato Tuerto and La Case de la Musica.
17. Melbourne, Australia
Melbourne is considered Australia's "live music capital."
It is the birthplace of musicians like Kylie Minogue, Gotye, and Crowded House.
18. Seoul, South Korea
K-pop is the first genre that springs to mind when considering South Korea's music landscape because it is where it all began. 
K-pop is now popular globally and has expanded beyond music to create its own world, complete with fashion, trends, and idols. 
19. Tokyo, Japan
In Tokyo, Koenji, Yoyogi, and Shimokitazawa are music hubs for different genres ranging from jazz and hip-hop to rock and punk. Budokan Hall and Tokyo Dome are popular parks and arenas for live performances.
20. Asheville, North Carolina
Asheville has many live music venues, like the Auditorium and the Grey Eagle. Old folk and bluegrass music have roots in the Asheville music scene.
See Also: 20 Most Livable Cities In The World In 2023 | With Photos
FAQS
What city has the moniker "Music City"? 
Nashville's. Nashville's status as a major musical hub was further cemented in 1925 with the launch of radio station WSM and the Grand Ole Opry broadcast, which gave Nashville the enduring moniker "Music City."
Who is the world's greatest musician? 
Michael Joseph Jackson: Michael Joseph Jackson was born on August 29, 1958, in Gary, India, and passed away on June 25, 2009, in Los Angeles, California. Among other things, he was a dancer, singer, and songwriter.
What city has produced the most famous musicians?
New York has produced more artists that reached the Hot 100 than any other city. Since 1958, 622 artists hailing from one of New York's five boroughs have created 2,513 Billboard Hot 100 songs for an average of 44.1 hits per year.
REFERENCES