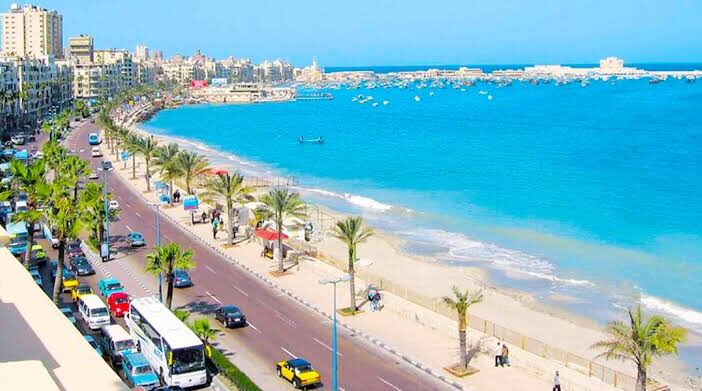 20 most underrated cities in the world: "The value of beauty and inspiration is very much underrated, no question", as Elon Musk famously observed.
There are so many amazing cities, attractions, and cuisines to explore.
But with so many options, it's simple to overlook some extremely interesting locations that haven't garnered widespread popularity for whatever reason and to forget to put them on your wishlist.
You might wish to mix up your itinerary if you've been away from traveling for a while.
Here are 20 most underrated cities in the world which are worth visiting but you may not have noticed.
What is the Most Underrated City in the US?
Milwaukee, Wisconsin
Given that Milwaukee has a long, rich tradition of craft breweries connected to its German roots, it is perplexing that it is not a much bigger deal.
When you're not sampling regional brews, you can indulge in world-famous Wisconsin cheese, pedal along the city's huge bike path, or browse the Milwaukee Art Museum, one of the biggest in the country.
The city recently ranked first on Airbnb's list of the world's trendiest travel destinations. The city will play host to the Democratic National Convention in July 2020. Before more people noticing, leave.
Check out this: 20 Most Modern Cities In The World In 2023 | With Photos
What are the Most Underrated Cities In The World?
1. Rotterdam, Netherlands
The long history and cozy canal-side atmosphere of Amsterdam are absent from Rotterdam, but it more than makes up for it with modern elegance, fantastic shopping, and a harborfront location.
Old-town vestiges are still visible, although the city has magnificent architecture thanks to post-WWII renovation.
Nearby to the outstanding Boijmans Van Beuningen Museum, a display of centuries of Western art, is the lovely green space known as Museumpark.
Rotterdam is known for its summer festivals and features a number of additional top-notch museums.
Check out also: Three Highest Capital Cities In The World In 2023 | With Photos
2. Alexandria, Egypt
Alexandria is underrated but features vast squares and streets from the Belle Époque era that exude faded elegance despite lacking pharaonic monuments.
Other attractions include wonderful cafes and street markets, the Attarine district for antiques, and a carefree, young way of life.
It's common to find Roman mosaics and Greek artifacts; in particular, you shouldn't miss the excellent Graeco-Roman Museum.
The city's centuries-old cultural life is maintained by the ultra-modern cultural center and library Bibliotheca Alexandrina.
See also: 20 Most Visited Cities In The World In 2023 | With Photos
3. Chennai, India
Chennai (previously Madras) is a thriving high-tech hub with a diverse range of attractions, including forts from the British era like Fort St. George and the elegant High Court, as well as Portuguese churches, Hindu temples, and bustling scenes for classical dance and visual arts.
Additionally, it is well known for its hot southern Indian food. The twelve-kilometer-long Marina Beach, which is flanked by families, cricket players, and street merchants, located on both sides of the city.
Read also: 20 Most Livable Cities In The World In 2023 | With Photos
4. Guangzhou, China
Guangzhou (Canton), a bustling southern trading city, exudes the heady energy of contemporary China amidst striking modern buildings.
The city is also dotted with expansive gardens, ancient temples (the Temple of Six Banyans was established in 537), and historical sites connected to the revolution. 
There is no better place to while away the day over dim sum than in Guangzhou, which also has one of the world's greatest cuisines and a vibrant fine-dining scene.
Read more: 15 Snowiest Cities In The World In 2023 | With Photos
5. Yokohama, Japan
Japan's largest port city is under-visited despite being only a short train ride from Tokyo and boasting a beautiful waterfront, a nautical history, and a breezy, kitschy appeal.
Sankei-en, one of Japan's best classical gardens with 2000 cherry trees and restored historical structures, is a must-see.
The Cup Noodle Museum is odd, the Yamate district has 19th-century European architecture, and the Yokohama Museum of Art is excellent. Chinatown is noisy and has 600 restaurants.
See also: United States Biggest Cities In The World In 2023 | With Photos
6. Malaga, Spain
Spain's major cities like Madrid, Barcelona, and Seville are all well-known tourist destinations, but Malaga stands out for a number of reasons, including the fact that Pablo Picasso was born there (the Picasso Museum is home to 4,251 of his works), the Costa del Sol coastal region, and numerous medieval castles and fortresses like Castillo Gibralfaro and Alcazaba. 
Check also: 15 Ancient Cities In The World In 2023 | With Photos
7. Milwaukee, Wisconsin
Milwaukee's Midwestern charm stands on its own, about an hour and a half's drive from Chicago. Brewery tours abound, and views of Lake Michigan are available from the Santiago Calatrava-designed art museum. Kopp's Frozen Custard, a local favorite, must be tried during any visit to Milwaukee.
Read also: 15 Cleanest Cities In The World In 2023 | With Photos
8. Asheville, North Carolina
With gorgeous hiking trails and charming street cafes, Asheville is a classic small town hidden in the Blue Ridge Mountains. Also open to visitors is Biltmore House, the 250-room mansion owned by George W. Vanderbilt and billed as the largest house in America. 
See also: 20 Ugliest Cities In The World In 2023 | With Photos
9. Sarandë, Albania
There are both historical landmarks and tranquil beaches in Sarandë (also spelled Saranda). Visitors are transported back in time by the ruins of a synagogue from the fifth century and the Ottoman-era Lekuresi Castle. Popular destinations include Mirror Beach, Santa Quaranta Beach, and Pulebardha Beach.
Read also: 20 Coldest Cities In The World In 2023 | With Photos
10. Tallinn, Estonia
Estonia may not receive as many tourists as other European nations, but the capital city's magnificent Gothic structures, such as St. Olaf's Church and Valjaha Church, offer plenty of worthwhile options for sightseeing. Castle ruins from the Middle Ages are present all around Estonia, and its walled Old Town is a UNESCO World Heritage Site.
11. Hamburg, Germany
Rich trading cities always feature high-end stores, nice dining, parks, and excellent museums, and Hamburg complies while also adding a vibrant nightlife and an exceptional live music scene.
The Speicherstadt neighborhood, which is known for its brick warehouse architecture, is teeming with cafes and galleries.
The city is almost finished with a two-decade waterfront renovation that highlights the best of the forward-thinking Europe that is frequently overlooked by travelers.
See also: 20 Most Violent Cities In The World In 2023 | With Photos
12. São Paulo, Brazil
Rio is far superior to São Paulo in terms of culture, shopping, and food, despite São Paulo's size, ugliness, and diversity.
Brazilians visit the greatest restaurants, newest styles, and world-class art galleries and museums.
The Museu de Arte is home to collections of paintings and sculptures from Brazil, Africa, and Asia as well as internationally renowned European art.
Additionally, So Paulo has a fantastic music and nightlife scene.
See also: 20 Most Isolated Cities In The World In 2023 | With Photos
13. Baltimore, Maryland
Baltimore is home to a plethora of historical and cultural attractions, including the National Aquarium, Inner Harbor, Fort McHenry (the site of the conflict that served as the inspiration for "The Star-Spangled Banner"), and numerous art museums. That is, if the musical "Hairspray"'s song "Good Morning Baltimore" wasn't already an incentive to go.
14. Cafayate, Argentina
Wine Enthusiast magazine rated Cafayate as one of the top wine travel locations in the world. In addition to beautiful vineyards and wine resorts, Cafayate boasts Quebrada de las Conchas, a UNESCO World Heritage Site where visitors may go hiking among colorful red rock formations. 
Read also: 20 Most Colorful Cities In The World In 2023 | With Photo
15. Manchester, UK
One of the major centers of the British Empire has undergone a Cool Britannia transformation over the past few decades, sprucing up its grand Victorian structures, industrial history, and docks, adding contemporary architecture, and reviving the once-vibrant city.
Book a room at a stylish boutique hotel, enjoy the fantastic nightlife, dine at gastropubs, and discover new entertainment and arts districts.
Read more: 20 Healthiest Cities In The World In 2023 | With Photos
16. Busan, South Korea
South Korea's second-largest city is Busan. Even though it may not be as well known abroad as Seoul, it does feature tourist hotspots including the colorful Gamcheon Culture Village, the mountainous Buddhist shrine Beomeo-sa, and the Jagalchi Fish Market. 
See also: 20 Most Humid Cities In The World In 2023 | With Photos
17. Utrecht, Netherlands
Although Utrecht's Dom Tower, Castle de Haar, and St. Martin's Cathedral are frequently eclipsed by Amsterdam, they should not be disregarded. Along the riverfront that surrounds the town, Utrecht also offers a variety of hip stores, restaurants, and cafes.
See also: 20 Cities With Highest Uv Index In The World In 2023 | With Photos
18. St. Augustine, Florida
Don Pedro Menendez de Aviles, a Spanish explorer, founded St. Augustine in 1565, claiming it to be the oldest city in North America. It is the location of the fabled Fountain of Youth that Juan Ponce de León searched for during his initial exploration of Florida in 1513. 
See also: 20 Most Advanced Cities In The World In 2023 | With Photos
19. Kansas City, Missouri
In addition to its 48 ancient fountains, the "City of Fountains" is renowned for its mouthwatering barbeque, lively jazz scene, and the only National World War I Museum and Memorial in the US.
Read also: 20 Most Educated Cities In The World In 2023 | With Photos 
20. Indianapolis, Indiana
Near the Indiana State Museum, Indianapolis' Canal Walk along the Indiana Central Canal is a well-liked location for biking and jogging. There are five blocks worth of restaurants, shops, and theaters along Massachusetts Avenue in the Mass Ave arts district.
Frequently Asked Questions
What is the most underrated city in Europe?
When it comes to weekend getaways in Europe, capital cities grab the show, thus most second, third, or fourth cities happily go unnoticed. Naturally, not necessarily well-known cities like Barcelona or Milan, but rather less fashionable places like Naples, Ghent, and Lyons. Due to the lack of fanfare, each is probably much less touristy, providing a more genuine experience.
What is the most underrated city in India?
Chail, Himachal Pradesh
Some of the most breathtaking hill stations, gorgeous beaches, breathtaking deserts, mighty mountains, and lush green forests can all be found in India. Given the abundance of fascinating locations in the world, it is understandable why selecting a single location on which all travelers can agree is the most difficult aspect of planning any trip.
Conclusion
When located close to other popular tourist destinations, fascinating cities can be overshadowed. Even though they are less well-known, they nonetheless have something to offer (and will probably be less crowded, too). We're glad to have opened your eyes to the most underrated cities in the world.
References
Recommendation