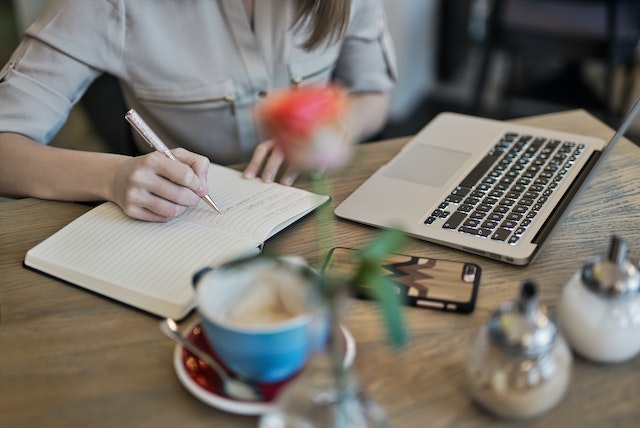 When we think of journalism, we imagine long hours in an office chair, eyes glued to a computer screen, working on the next big story. Journalism is often viewed as a high-stress career, but this doesn't have to be the case for you. There are several easy jobs in journalism which are exciting and will challenge you while still giving you time to breathe.
A degree in journalism equips you with many transferrable skills that offer a boatload of interesting and easy jobs for you to choose from. The basic role of a journalist is to gather information, analyze the data collected, and report the findings to the public in a coherent form. This role can be translated into various job options. As a journalist, you can work as a content creator, social media manager, reporter, editor, copywriter, proofreader, etc.
Note that an easy job doesn't mean there will be zero stress. Any job worth having should challenge your abilities. But you can choose jobs with less stress and better flexibility while being dedicated and professional.
The rest of this article provides a guide on 15 easy jobs in journalism to help you choose the best career for you.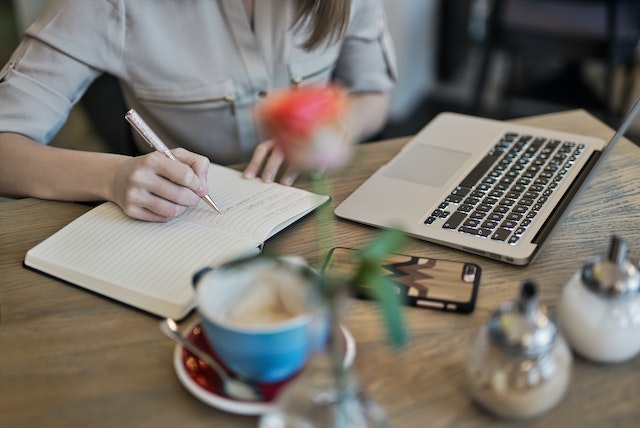 15 Easy Jobs in Journalism
Content Writer
Copy Editor
Podcast Producer
Social Media Manager
Photojournalist
Media Researcher
Translator
News Writer
Interviewer
Columnist
Editorial Assistant
Fact-Checker
Media Relations Specialist
Copywriting
Videographer
Content Writer
A content writer creates written content for websites and organizations. Content is information that is targeted to instruct, motivate, entertain or persuade a specific audience. And in our present era of technology and information, content is everywhere—in blog posts, web pages, social media posts, video/audio content, press releases and email marketing.
Content writers are always in high demand. Every day, all over the world, people consume content. Organizations need content to promote their products, services or brand. Therefore, as a content writer, you will never have to worry about being out of work.
To become a good content writer, you must develop certain skills. You should learn how to research quickly and effectively. You should have a good command of grammar and composition. And you should be able to change your tone and style of writing to fit the voice of your clients. Finally, having good work ethic is important in building your credibility.
If you want to become a content writer, you must start now to improve your writing and editing skills. Write every day. Take writing courses. Start a blog. Find a niche and establish yourself as an authority. Finally, get as many jobs as you can to build your experience and portfolio.
Writing content is a straightforward process. First you research you topic. Then you write and edit your work and voila! You are done!
Copy Editor
Next on our list of easy jobs in journalism is copy editing. Ever read a piece online or a book that left you more confused than before you read it or with so many grammatical and spelling errors that you cringed at every line. Well, this is why copy editors are essential. Nothing says lack of professionalism like poorly written content. A copy editor corrects structural and grammatical mistakes that make written content appear unpolished. They ensure that a written piece has good flow and organization for better clarity and that it matches the voice of the company or brand.
According to Reedsy, a copy editor must have excellent grammar and writing skills, attention to detail and good organizational skills. All of these can be developed through practice. A great way to sharpen your skills is to read, edit and re-write as much content as you can.
Read More: How To Get Into Sports Journalism in 2023 | Full Guide
Podcast Producer
Today, many people turn to podcasts for entertainment, news and education. The podcast industry is a great option to explore. A podcast producer is in charge of production of a podcast. They plan the podcast and manage the process of recording and editing audio. As a podcast producer, you can choose to work for a podcast company or start your own podcast business.
Becoming a podcast producer may seem like unfamiliar territory, but we've got you covered. First, learn everything about podcasts and podcast production. Take courses and watch videos. Next, learn how to use the audio tools needed to produce a podcast. Learn how to record and edit audio. Finally, practice making your own podcast. Once you have gained enough experience, you can apply to work for a podcast company.
Social Media Manager
A social media manager manages the social media channels of an organization or individual. They create posts for Facebook, Instagram, Twitter and other social media platforms to reach a target audience. The next time you come across an ad on your device telling you to buy the best organic olive oil or sign up for a dance class, know that a social media manager is behind the scenes. Social media management is essential for the success of any brand. A good social media manager is always in high demand. As a social media manager, you get to work with corporations, brands and even celebritites.
A good social media manager should be good at storytelling, design and should know how to research the needs of the target audience. They should also understand social media platforms and how to navigate them. You can take an online course to get certified and learn all that is needed for the job. Next, build your experience and portfolio by getting internships or entry-level jobs.
Photojournalist
Pictures can be a powerful and beautiful way to tell a story. Images produces strong emotions in its viewers. A photojournalist tells a story entirely with pictures and this is one of the jobs you can easily get in the field of journalism. If you love to view life through a lens, then photojournalism may be the career for you. There are different forms of photojournalism that you can explore. You can cover planned and unplanned events, sport events or even go into portrait photojournalism where you capture the personality or emotions conveyed by your subject.
To become a photojournalist, you must learn how to use a camera. When you have, take it with you wherever you go. Build the habit of capturing things around you, both the interesting and the mundane. Of course it is important you respect people's privacy. Also, learn how to edit photos and take online courses to improve your skills. Finally, work on building your portfolio.
Read More: How To Get Into Journalism With No Experience | Step By Step Guide
Media Researcher
Media researchers collect the information and data needed to write content. They are an essential part in the production of content worthy of public consumption. A media researcher can work in newspaper, radio or television outlets. If you like research work, then this is the job for you. The more diverse information a story contains, the richer it is. Therefore, media researchers are always in high demand.
Media researchers should have good research and interview skills. They also need to have strong organizational skills and good attention to detail. As a media researcher, you mostly work from an office. But you may also need to travel to source for information. Remember to be ethical and respect people's privacy in your quest for information.
Translator
If you are fluent in two or more languages, this is an awesome career path and one of the easy jobs you can get in the field of journalism. A translator converts the meaning of written word from one language to another. A translator, works with different types of written material: fiction, non-fiction, technical or scientific.
Translation is not as easy as it sounds. A good translator should be able to convey not only the literal meaning of words but also the emotions and context of the message being communicated. Therefore, a translator should be a good storyteller and have a strong knowledge or writing and grammar. You can take courses to receive certification and training as a translator.
News Writer
A news writer creates written news material for newspapers, online news websites and other media outlets. A news writer is always on the move, pursuing leads, researching and conducting interviews. Being a news writer is not as stressful as it sounds. If you have a passion for telling stories and uncovering the truth, then this is a great job for you. With a degree in journalism you are more than qualified to be hired as a news writer.
Interviewer
An interviewer interviews people to gather information for articles or news stories. An interviewer is a key part in the research process for producing content. Interviewers can also work with organizations to determine the public opinion of their brand.
To be a good interviewer, you should have good listening and communication skills. You should also know how to empathize with your subjects. And you must respect the privacy of the people you interview. An interviewer has the opportunity to meet people with interesting personalities. Who knows, you might get to interview Beyoncé one day.
Read More: How To Become A Journalist in 2023 | Admission, Online School, Cost.
Columnist
A columnist writes a specific kind of content for a newspaper or magazine. Columnists are regularly featured on the medium they write for. They use their columns to express their opinions on events. A columnist could write a story about his experience in the last elections or his thoughts on online dating.
A good columnist should have great writing skills. They should also have a strong voice and an ability to state their opinions honestly without influence from others.
Editorial Assistant
An editorial assistant helps the editing team of an organization. They can assist in the editing process by reading and reviewing manuscripts. They also help the editing team with administrative tasks like writing team meeting minutes, handling invoices, answering calls and emails and planning deadlines for publication.
An editorial assistant should have good writing and editing skills and a strong knowledge of the publication process. An editorial assistant should also have team spirit and be dedicated to the success of the organization they work for.
Fact-Checker
A fact-checker ensures that they public gets accurate information. They check up on facts to ascertain that they are accurate and newsworthy. They make sure that there are no holes in a plot, unanswered questions or fake information. When a news platform is known to provide accurate information, it boosts their credibility. Therefore, fact-checkers are essential in content creation. As you can guess, a fact-checker should have strong research skills and great attention to detail.
Media Relations Specialist
Media relations specialists are professionals who are skilled in public relations and help organizations or personalities create a positive image usually through social media. They create content to boost the public profile of their clients. They also smooth over crises and handle fallouts. A media relations specialists should have a strong knowledge of television, radio, print and online journalism.
Copywriter
Copywriters are essential in building brands. A copywriter produces persuasive written material that promotes a brand and motivates people to purchase a service or product. Copywriting is career that requires creativity and good writing.
To become a copywriter, you should know how to write. You must also study human psychology and how people are motivated by emotions to take action. You must learn how to think outside the box to solve problems.
To learn more about copywriting, take online courses or read books about the subject. But most importantly, you must practice. Practice writing different types of copy. Study already written copy and find ways to rewrite them or make them better. Practice is key. As you gain confidence, seek jobs to build your experience and portfolio.
Videographer
Last but not the least, if you are looking for an easy job in journalism, becoming a videographer might be the way to go. While photojournalists use pictures to tell a story, videographers capture videos and create films. As a videographer, you can capture different events like weddings, a school graduations, an event in history or even a sports event. You can also work with media outlets to produce TV shows, movies and documentaries.
To become a videographer, you must study how to use a digital camera to create videos and films. Take an online course or attend a physical class. And of course, practice, gain experience and build your portfolio.
Conclusion
Voila! We are done. As stated earlier, while these are some of the easy jobs in journalism, you must still work hard to improve your skills, gain experience and maintain a good work ethic. But don't be scared. Work can be exciting and fulfilling. You only have to choose a job that resonates best with you.