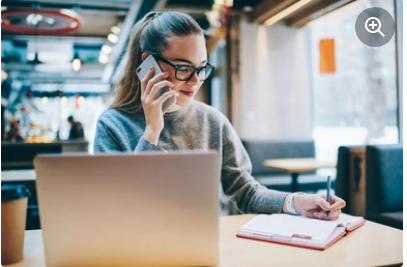 In this blog post, you will find some famous Journalist quotes, including their career, net worth, and education.
Press freedom and journalism are essential to our democracy. In the Internet age, where it is getting harder, and dubious sources try to mislead the public on a range of key problems, accurate reporting by ethical journalists is increasingly essential.
Here are some famous journalist quotes regarding journalism. Some may have harsh words for journalists and critics. We care deeply about the journalists who provide us with news daily.
These famous journalist quotes should remind readers how challenging it is to inform the public of the truth.
Check out some famous journalist quotes from the list of well-known quotes and sayings below.
See Also: What Is Yellow Journalism: Connection With The Spanish American War
Table of contents
Who is a Journalist?
A journalist is a person whose employment involves producing nonfiction content for print media, online news sources, or both. You should thank a journalist for providing the news report you are reading or hearing.
A reporter is one kind of journalist who conducts interviews and researches subjects before writing a story or generating content for television. A journalist can also be an editor, a photographer, or a columnist, especially if they work for a newspaper.
A person who regularly keeps a journal or diary is another journalist. Journal, later changed to journal, "daily publication," is derived from the Old French journal, "day" or "day's work."
Famous journalist quotes
1. "The first rule of journalism: confirm preconceived notions rather than challenge them.
2. "A journalist is a person without ideas and the capacity to communicate them."
3. "I constantly tell myself to calm down, to stop being so interested in things, and to stop getting so excited, but I still care a lot about liberty, freedom of speech and expression, and fairness in journalism."
4. "I don't think asking a challenging question offends anyone."
5. "Journalists must understand the hidden agenda of the message and the myths that surround it; it is not enough for them to see themselves as mere messengers."
6. "A reporter is constantly thinking about tomorrow. Yesterday was an intangible event. All I can say is that I agitated the air for ten to fifteen minutes before it suddenly vanished.
7. "Good journalism should challenge readers rather than entertain them."
8. "There has always been a conflict in journalism between getting it right and getting it first."
9. "We do report good news when it is news, but most news is a record of human failings," As someone once said, "If you want to celebrate human achievement, go to the sports section."
10. "To report on a story, you must travel to the location." As a journalist, you essentially go toward issues others try to avoid.
11. The truth, in my opinion, is never said during the nine-to-five.
12. Similar to how a journalist has a nose for news, an intelligent businessman needs to have a nose for business. I see a lot of opportunities where others perceive a lot of barriers. A successful businessman can see what others miss.
13. In a person's life, the right book at the right time might mean more than anything else.
14. Journalists are maybe the only individuals on earth who make attorneys appear good when it comes to haughtiness, dominance, and lack of accountability.
15. The more you read, the more you subsequently learn, and the more you learn, the closer you are to becoming a perfect journalist.
16. Success as a journalist depends on your curiosity and desire to learn facts.
17. More than ever, the world faces an impending information catastrophe, and you, my brave and bold journalists, are our first line of defense. So rise, my brave and bold journalists, and work with integrity. Therefore, protect the public from misinformation and descend to the bottom of the darkest hole to save human society from the entangling tangle of unrest. There is much to be done, so don't remain silent, my friend. Make journalism the leading source of information.
Read Also: How To Write A Journalism Article | Step By Step Guide
18. More than ever, journalists must play a significant part in society. They've been acting that part from the beginning, you may say. Yes, they have been doing it for a very long time—since the invention of the printing press—but their failure has never resulted in the destruction of their community at the hands of their phony and fraudulent rivals.
19. I'm afraid there isn't much that can be stated in favor of the journalist or the lawyer.
Beautiful and Impossible Things by Oscar Wilde
20. Even journalists don't know what we vote for when we go to the polls. We not only enter into personal relationships with our eyes wide shut. Despite the abundance of information, we believe the lies we are fed.
21. The journalist spends half of his professional career writing about subjects he does not understand very well and the other half not writing about subjects he does understand extremely well!
22. Even their news can be altered for the benefit of the sponsors or political lobbies because most of the traditional news publishing sector heavily depends on corporate sponsorship (except for a few companies funded by individuals). Thus, in the end, everything comes down to journalistic integrity—the moral principles of actual conscientious journalists.
The United Peoples' Constitution, by Abhijit Naskar
23. exposing fraud and promoting the truth.
24. Journalists never experience hunger. They all get swallowed.
25. He never asked my opinion, and I never shared it with him because, in my opinion, that is how a journalist should act. You shouldn't go around asking people for their feelings. That is news from the day.
Check Also: How To Get Into Journalism With No Experience | Step By Step Guide
26. There are several arguments in support of contemporary journalism. It keeps us aware of the community's illiteracy by providing us with the viewpoints of the uninformed. Meticulously documenting the happenings in modern life clarifies how insignificant these events are. It always brings up the unnecessary, which helps us distinguish between what is necessary for culture and what is not.
27. When a government is wary of journalists, it's a sure sign that they're up to something nasty and sinister.
28. Follow your fate, accept it, and be grateful you're not a used car salesman, a journalist for the yellow press, pickled in gin and nicotine, or disabled or dead.
29. Your constituents will reveal to you the constituency to which you belong. Your constituency can be "journalism" if your members publicly speak and create tales.
30. History is not as significant or true as myth. Journalism is all that history is, and you know its reliability.
31. Most journalists tell people, "Lord Jones is dead," when they have no idea he is still alive.
32. I became a journalist because I wanted to stop getting news from newspapers.
33. A person becomes a journalist if he lacks the skills to be a novelist, lawyer, or surgeon or if his hands are too shaky to perform surgery.
34. Journalism keeps us in touch with the community's ignorance by providing us with the opinions of the uneducated.
35. Literature must speak when journalism is silent. Literature speaks with truth, unlike journalism, which speaks with facts.
36. Reading a newspaper means skipping over something worthwhile to read. Therefore, deliberately refusing to feed the mind with prepackaged talk must be the first discipline of teaching.
Read Also: How To Get Into Sports Journalism in 2023 | Full Guide
37. Like any other nation, much American journalism is pitiful and useless. Although it has high expectations, its accomplishments are meager.
38. While freedom of thought allows people to choose whether or not to be offended, freedom of speech gives us the right to offend others.
39. Without knowing the hidden goals of the message and the myths around it, journalists cannot be satisfied with their role as just communicators.
40. As one of them admitted to me, newspaper journalists like to assume the worst because it helps them sell more copies. Even upright and respectable individuals adore reading negative things about other people.
41. The term "embedded" should never be used to describe a journalist in good faith. A government propagandist declares, "I'm an embedded journalist."
42. The first rough draft of history is news.
43. A new stereotype of a journalist has emerged: one who is the light of the party rather than the wallflower at the orgy.
44. I discovered that every company in America has at least one angry employee, and at least twice that number has a conscience. They cannot turn their heads away when they witness an injustice, no matter how hard they try.
Editor's Pick: Is Vivian Kent A Journalist? Career, Networth, Education
45. Literature in a hurry is journalism.
46. To maintain objectivity, journalists make it a point to know very little about a broad range of topics.
47. Educate the populace, and oppression of the body and mind will end as evil spirits do at the break of day.
48. Free press does not imply unruly press.
49. Journalism theory has long drawn comparisons to Heisenberg's uncertainty principle in physics, which states that by reporting on something, one inadvertently but permanently alters it.
50. Finding the truth is a distinct process from exposing filth. Journalism is the latter; reporting is the former.
51. You can mold reality however you want when you have control over the media and speech in a nation.
52. We get news from legitimate newspapers.
Propaganda only provides us with garbage.
53. Whether a journalist chooses to acknowledge it or not, journalism always has a bias.
54. Magazine reporting is something to keep in mind. Although they're almost gone now, periodicals once had a big impact on society in this country. You read magazines to know how the rest of the world lives.
55. Any reporter will tell you that no matter how quietly or skillfully they move about the scene, the moment they arrive with their notebook and recorder, the story changes.
56. Which weapons do you have?
Normally a pen
57. Toxic gas is released when mainstream media writers publish their ideas.
58. You must never publish about
what the general public wants to read
instead, describe
all the information you want the world to read.
59. Women's journalism is the price the world of men pays for disappointing them. The unforgiving eye, the unforgiving ear, and the concealed hatpin style are all at their best here.
60. In journalism, deadlines, and headlines are everything. If the news doesn't excite or energize you, this is probably not your career because the adrenaline rush is real.
61. Never attempt to write
what the general public wants to read
instead, discuss
all the information you want the world to read.
62. The most effective journalists possess an intense curiosity and a drive for invention and are knowledgeable, inventive, adaptable, and open-minded.
63. Journalism, like English, focuses on telling true stories rather than giving information without making judgments.
Related: How To Go Viral On Twitter: Based On The New Algorithms | 2023
64. Journalism is publishing information that has been legally forbidden. All other information is public relations.
65. A fundamental expression of freedom is the freedom of speech.
66. When journalists want to become celebrities, and when celebrities want to be journalists, it destroys effective and moral journalism.
67. You still need to be able to write and develop the habit of doing so; the more creatively you can do this, the better.
68. No keeper of the truth should be afraid of having the facts delivered to them.
69. The field of journalism is significant, and many people believe it to be essential to a free society.
70. Where truths are questioned, progress happens.
Check: 10 Best Female Sideline Reporters in Sports in 2023
FAQS
What is a good quote in journalism? 
Journalism's greatest asset and biggest flaw being that it can never be silent. While the echoes of awe, the declarations of victory, and the signals of terror are still in the air, they must speak and speak now. Democracy is kept alive by journalism. It is the driving force behind positive social development.
Who is the most well-known journalist of all time? 
The most well-known journalists are Bob Woodward and Carl Bernstein, Christiane Amanpour, Edward Murrow, Tim Russert, Hunter S. Thompson, and Walter Cronkite. This group of individuals is essential to any list of the most significant journalists.
Who is a TV journalist? 
A person who provides news during a news show on TV, radio, or the Internet is referred to as a news presenter, newsreader, newscaster (short for "news broadcaster"), anchorman or anchorwoman, news anchor, or just an anchor.
CONCLUSION
As we consider the quotes above, let's all keep in mind that journalists' job is to inform without bias or submission. Please consider the quotes above as guiding principles in your efforts to inform the public for those of us who wish to collaborate with them and create lasting relationships.
References