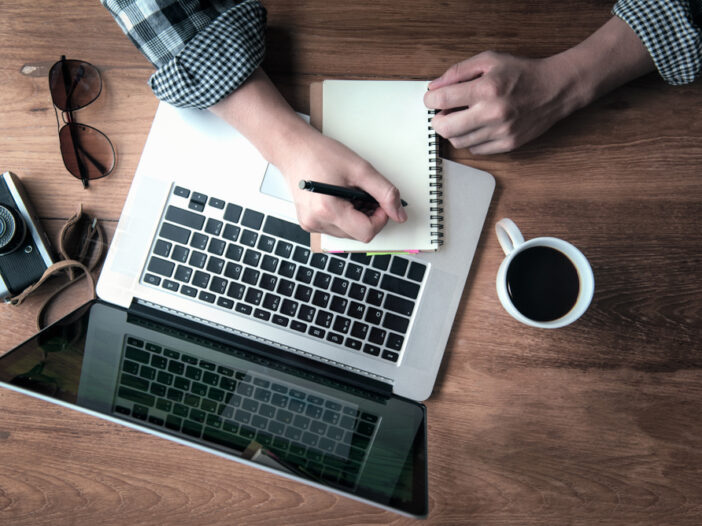 Current events that are important to a publication's readership are covered in journalism articles. These current events may be local, national, or global in scope.
How to Write a Newspaper Article Article writing is a skill used worldwide, but this format differs from other types of writing due to its particular rules and structure.
Writing journalism articles correctly can help you fulfill your obligation as a journalist to your audience.
Writing a journal article requires different strategies than writing an academic paper. You must understand the distinction between wanting to write for a school newspaper, completing a writing assignment for a class, or searching for a journalism writing job.
Because journalism articles deliver information in a particular way, writing one differs from writing other articles or instructive pieces.
It's crucial to inform your target audience clearly and succinctly while fitting all the pertinent information into a small number of words.
Learning how to write a journal article can help you pursue a career in journalism, improve your writing abilities, and improve the clarity and conciseness of your information.
Read this article on how to write a journalism article if you want to write like a real reporter.
See Also: How To Get Into Journalism With No Experience | Step By Step Guide
What is a Journal Article?
A journal article is a piece of writing that gives the reader succinct, accurate information.
Journalism articles typically cover noteworthy current events, such as legislation, statements, announcements, education, new research findings, election outcomes, public health, sports, and the arts.
Unlike blog entries and opinion pieces, strong journalism articles don't contain prejudice, speculation, or personal opinion. 
Additionally, even if a reader is unfamiliar with the subject thoroughly, the diction and syntax should be understandable. Therefore, jargon that you might encounter in a research paper or essay is not present in journalism stories.
What Guidelines should a Journalism Article Follow?
The rules of journalism writing apply whether you're learning how to write a brief journalism article for a school assignment or want to include a variety of clips in your writing portfolio. The three types of journalism articles are; Local, National & International.
No matter what kind of journal article you're writing, it should always contain the article's facts, a compelling but informative headline, a paragraphed account of what happened, and quotes from experts or the general public from interviews.
Journalism articles are typically written in the third person and steer clear of opinion, speculative language, and an informal tone.
How to Write a Journalism Article
Writing a journalism article involves several steps that should be put into practice. Here's how to go about doing it.
See Also: How To Get Into Sports Journalism | Full Guide
1. Select a Topic
Before writing, you must choose a topic. While an editor or teacher occasionally gives you assignments, you'll frequently need to develop the topics to write about. 
If you get to pick your subject, you might be able to choose one based on your own life or family article, which would provide you with a solid framework and some perspective.
This approach, however, requires that you make an effort to avoid bias because your strong opinions may impact your conclusions.
Another option is a topic centered on personal interest, such as your preferred sport.
2. For Your Journalism Article, Do Research
Even if you choose to write about something you are passionate about, you need to start by researching the issue by reading books and articles that will help you fully comprehend it.
Visit your local library to research the people, companies, and events you want to write about.
Next, interview a few people to gather more data and quotes that offer different viewpoints.
Don't be intimidated by the prospect of speaking with significant or newsworthy figures; an interview can be as formal or casual as you like, so unwind and enjoy yourself.
Find people with experience with the subject and strong opinions, then accurately write down or record their comments. Inform the interviewees that you will be using some of their quotes.
Check: 10 Dirtiest Cities In The World In 2023 | With Photos
3. Sections of a journalism article
The components of a journal article should be understood before you start writing your first draft:
Title or headline
Your article's headline should be intriguing and direct. Unless your magazine indicates otherwise, punctuate your title according to Associated Press style rules. Other staff members frequently write the headlines of the publication, which will help you organize your thoughts and may even save those other staff members some time. 
Examples:
"Lost dog returns to his house."
Tonight's debate is in Jasper Hall.
The panel selects three essay winners.
Byline
In this example, your and the author's names appear in the byline. 
Lead (often spelled "lede") (sometimes written "lede")
The lead is the opening phrase or paragraph that serves as an introduction to the entire piece. Many of the essential details are included along with the article's summary. 
The lead will aid readers in determining whether they want to read the rest of the journal article or if they are content with the information they already know.
You might want to see this: 20 Most Underrated Cities In The World In 2023 | With Photos
The Article 
Following up on a strong lead that sets the scene, write a well-written article that includes information from your research and quotes from the people you spoke with.
Your opinions shouldn't be included in the article. Any occurrences should be described in time sequence. When feasible, write in the active voice rather than the passive voice, and use plain words.
Use the inverted pyramid format when writing a journalism article by placing the most important information in the first few paragraphs and supporting it with later information.
By doing this, the reader will always see the most crucial information first. I'm hoping they'll be interested enough to read it through.
The Sources
Include the details and quotes that your sources provide in the body. Unlike academic papers, where you would add these at the end of the essay, this is not the case.
The Ending
To leave the reader with a clear understanding of your article, your conclusion can be your last bit of information, a summary, or a carefully chosen quote.
You might find this interesting: 20 Most Modern Cities In The World In 2023 | With Photos
FAQs
A journalism piece is what? 
Readers of journalism articles within a community are informed of current events that are important to them. Whether the information is about local, national, or international events, it usually revolves around a topic of interest to the publication's readership.
How are journalism articles organized? 
The organization of journalism pieces resembles an upside-down pyramid. The reader is always given the most critical or significant information first, followed by further plot information. A summary of the reporting or less significant supplementary information usually comes at the end of a journalism piece.
What guidelines should a journalism piece follow? 
Accuracy and integrity are key components of the general guidelines for writing journalism articles. Report on an article's specifics in a factual, objective, and straightforward manner. When writing a journalism article, avoid editorializing or sensationalizing the information and include your opinion in the text.
What are the three pillars of good journalism writing? 
Huw Edwards, a BBC newsreader, explains the three Cs of journalism writing: clarity, concision, and accuracy. Writing scripts and journalism stories also requires knowing when to cut to the chase. It makes no sense to have an amazing journalism article but save the most crucial information for the end.
What exactly are the five Ws of journalism writing? 
The "Five 'W's" of journalism are "Who," "What," "When," "Where," and "Why." Journalists can better answer the fundamental inquiries that each article should be able to address by referring back to the Five "Ws."
What qualifies as a newsworthy article? 
Timeliness Newsworthy material and events are immediate and current because they have recently occurred. Because it's "new," it's news. Closeness: Because they impact the residents of our community and region, local information and events are newsworthy.
Why is a narrative compelling? 
A good article must have conflict and a resolution, tension and a resolution, and mystery and revelation. There will be losses and gains, failures and successes, peaks and troughs. An article should, above all, be about people—their aspirations and desires, love and dislike issues, and passions.
What four elements make up a journal article? 
Inverted pyramid structure, the five Ws and HS, leads, objective writing, journalism techniques, quotations and attributions, AP style, and proper grammar and punctuation are all elements of a good print journalism article.
Conclusion
While many journalism articles are short and to the point, longer or in-depth pieces may be thousands of words long.
Journalism articles can be 500 words or less on the shorter side. 
Use an inverted pyramid as your structure when writing a journalism article.
A topic sentence that succinctly summarizes the article's main idea should be the first sentence in the first paragraph of a journalism article. 
This statement grabs the reader's attention at the beginning of a journalism piece, keeping the lede from being buried.
"Writing above the fold" refers to placing the biggest, most important journalism at the top of a folded newspaper.
References