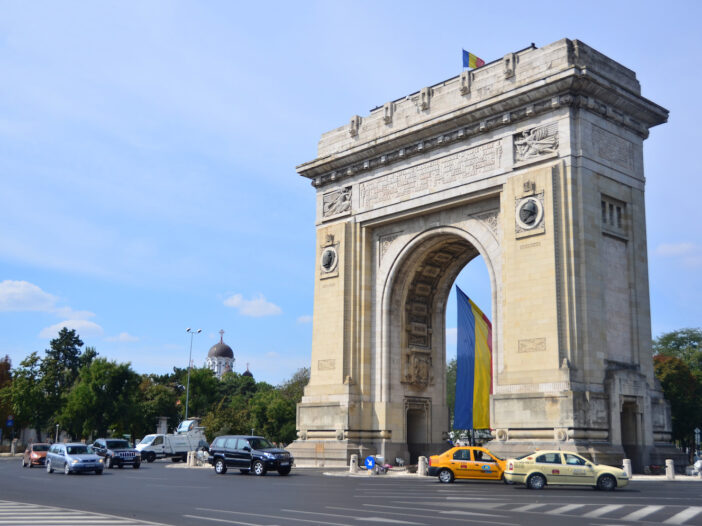 It might seem strange to produce a list of the most boring cities in the world while trying to avoid being overly critical in this article.
What other function could such a sign have, other than to deter people from traveling or to be disrespectful about calling someplace boring?
How do you communicate the information that appears to be in demand literally thousands of people look for it each month without being arrogant or cruel
Rather than just naming the most boring places on earth but explaining why people dislike them, it would help make the points more logical.
Read through this article to find out the most boring cities in the world in 2023
What Makes a City "Boring"?
There isn't a single quality that a place must have in order to be listed among the most boring cities in the world.
Instead, these places share a few characteristics, like the following:
Around the city center, there is uninteresting scenery or an ugly cityscape.
There aren't many fun or convenient attractions, or there's always awful weather or pollution, or there isn't much of a culture.
Lacks the hype that it should have
What about the city that many people consider to be the most boring in the world? Let's talk about a few of the likely candidates.
Check out this: 20 Most Modern Cities In The World In 2023 | With Photos
The Most Boring Cities in the World
1. Agra, India
Given that Agra is the city nearest to the Taj Mahal, you might be wondering how we could possibly list it as one of the world's most boring cities.
However, this dusty speck on the map would become fairly nondescript without the Taj (and few other landmarks, such the Agra Fort), not to mention how challenging and chaotic it may be to do anything here. It is not an exaggeration to state that Agra is among the most boring cities in the world.
Read also: 20 Most Livable Cities In The World In 2023 | With Photos
2. Brisbane, Australia
You might be surprised to learn that one of the contenders for the world's most boring location is located within the borders of Australia, one of the most fascinating nations in the world.
The unsavory truth about Australia is this: Many Australian cities are cultural wasteland despite having some of the most magnificent landscapes on the planet, including the Great Barrier Reef and the Red Center.
Brisbane is undoubtedly the most boring of Australia's major cities, although it is not without redeeming qualities.
Read more: 15 Snowiest Cities In The World In 2023 | With Photos
3. Bucharest, Romania
The capital of Romania strikes as being very frigid, and it ranks among the most boring cities in the world. I'm not sure if it's the sizable number of structures dating back to the Soviet era, the dearth of excellent tourist attractions, or simply how boring Lipscani's old town is. It's possible since Brasov and the adjacent region of Transylvania are such stunning destinations in Romania.
See also: United States Biggest Cities In The World In 2023 | With Photos
4. Haifa, Israel
A city's beauty does not guarantee that it will not be among the most boring cities in the world. Israel's Haifa serves as an illustration. Despite the fact that the Baha'Gardens are among the most beautiful green spaces in the world and the highest neighborhoods in this city offer priceless views of the Mediterranean, there is nothing particularly noteworthy or intriguing about this city, at least not for tourists.
See also: 20 Ugliest Cities In The World In 2023 | With Photos
5. Mexico City, Mexico
For having Mexico City in the list of the world's most boring cities, many people may feel offended. I can't say Mexico City is a bad place now, but it certainly is a very boring place to visit.
Read also: 20 Coldest Cities In The World In 2023 | With Photos
6. Oslo, Norway
Make sure to knock off the capital of Norway from your list if you want to avoid visiting boring locations. Oslo doesn't provide much to tourists to justify its exorbitant price tag, unlike the nation's fjords and even the city of Bergen on the west coast, unless you're into derivative hipster cafés and street art, sterile and gray architecture, and way too many museums per square mile.
See also: 20 Most Violent Cities In The World In 2023 | With Photos
7. Vientiane, Laos
Vientiane, Laos, one of the most boring cities in the world. Vientiane is a city you hope you never get caught in because it lacks both the natural beauty of locations further into Laos and the color and mayhem of cities like Bangkok, Hanoi, or even Kuala Lumpur. If you do, it will probably be while traveling for a visa from Thailand to Laos or while traveling to greener fields further north, so at least your misery will only last a short while.
See also: 20 Most Isolated Cities In The World In 2023 | With Photos
8. Birmingham
On the plus side, the enormous Bullring shopping center and a Selfridge's store with a distinctive "bubble-wrapped" facade offer plenty of retail "therapy" if you're feeling down. The Cadbury World attraction is another one honoring Birmingham's contributions to chocolate.
The city is even described as "happening" and "buzzing" by Lonely Planet. And perhaps it will shed the boring label next year with the exciting redevelopments that are in the works.
Read also: 20 Most Colorful Cities In The World In 2023 | With Photo
9. Hatfield
Everything in Hatfield strikes me as being blatantly painfully dull. It has a lot of modernist architecture, was formerly a center for the aircraft industry, and even has a university. Nevertheless, it outperformed Banbury, Oxfordshire.
Read more: 20 Healthiest Cities In The World In 2023 | With Photos
10. Brussels
Brussels is sort of like one big bureaucracy because it is the home of the European Commission, the European Parliament, and NATO.
Furthermore, when it comes to excitement, bureaucracies are rarely compared to discos or racetracks, for example. It may come as no surprise that the Belgian capital was named among the most boring cities in the world.
However, and this is a huge but, Belgium is also well known for the sheer quantity, caliber, and, let's face it, alcoholic power of their beers.
Read more: 20 Healthiest Cities In The World In 2023 | With Photos
11. Liechtenstein
It may come as no surprise that this little kingdom is frequently referred to as being even more boring than Switzerland.
But like the occasional human, Liechtenstein more than makes up for its lack of stimulation with its attractiveness. There aren't many places on Earth that can fit as much lush, majestic mountain beauty into such a small area.
12. Lubbock, Texas
If you knew that Lubbock was once named the most boring city in America.
The Texan town is defined as "decidedly lacking in music venues, non-fast food eateries, and active living options" in the list, which caused quite a stir domestically.
See also: 20 Most Humid Cities In The World In 2023 | With Photos
13. Boring, Oregon
On the other hand, it is boring. The Oregonian town has been a "sister community" to the Scottish hamlet since 2012, seemingly to emphasize the point in a perverse way.
Local tourism officials have cleverly played with your expectations by designating Boring as "the most exciting location to live."
Actually, Boring (whose name comes from an early resident's surname) doesn't sound all that different from other average northwestern US towns, though the abundance of punny tourist souvenirs runs the risk of making it.
See also: 20 Cities With Highest Uv Index In The World In 2023 | With Photos
14. Qatar
Like Dubai, Qatar did not waste its extraordinary wealth (it is the world's largest supplier of liquefied natural gas) on artificial islands, ski slopes in the desert, or the tallest skyscraper in the world.
Instead, it transformed itself into a conference hub for the entire world. And there are plenty of retail centers in Qatar.
In complete contrast to Canada's issue, many individuals here spend months at a time inside their homes or vehicles due to summer temperatures of 50 °C. Furthermore, there wouldn't be much to do even if they could leave the house without scorching their pricey shoe leather, and grumbling at the ex-pats.
Despite the fact that Qatar may not be the most fascinating country in the Middle East, the capital city of Doha does contain a museum with the largest collection of Islamic arts
See also: 20 Most Advanced Cities In The World In 2023 | With Photos
15. Singapore
Singapore hasn't banned excitement, but you get the feeling it might have thought about it.
Many other mildly disorderly things attract a stiff fine in the city-state, including chewing gum (S$1,000 – about £490 – for a first offender spitting it out on the street), littering (S$300) smoking almost anywhere ($200) and jaywalking ($20).
With so many restrictions, detractors say, there's nothing to do in Singapore but shop, eat and sweat in year-round hot and humid weather.
Read also: 20 Most Educated Cities In The World In 2023 | With Photos
16. Canberra
Even the founding of the city was a hazy process. A rural community more than 100 miles from Australia's stunning coast was chosen as the nation's capital after Melbourne and Sydney couldn't agree on which city should serve as the city's capital.
17. Canada
Canada has traditionally been painted in a negative light. The idea seems to be that there aren't enough problems in life since the country is just too safe, clean, and affordable.
The issue seems to be made worse by really long, extremely cold winters when the entire country is cooped up indoors and starts to get a little stir-crazy.
Even in Canada, there are awards for being boring. Stephen Harper, the former prime minister, was named "most dull Canadian," and Ottawa was named "most boring city."
Is it really that dull, though? Most liveable city rankings frequently place Canadian cities like Vancouver at the top, and half the world wants to immigrate there. Could Canada's upcoming national tourism campaign be "boring and proud"?
18. Lubbock, TX
Even the city's name suggests that it is a location where people lounge around doing nothing, which isn't far off. Despite being the location of Texas Tech University, this area had a very low population density and a slightly older population.
As for culture, Lubbock ranked 83rd in terms of music venues per capita and 73rd in terms of the arts. The dining scene in Lubbock really suffered, to the point where it came in last place among non-fast food restaurants.
The only area in which this city did reasonably well was nightlife, where it came in at 58th. If you're an older college student who doesn't enjoy art.
19. Chesapeake, VA
Chesapeake, one of our cities, is quite lovely. Its population is diversified, and its economy is booming. It also includes a fat load of nothing to do, though.
The first thing I noticed was the glaring lack of nightlife and music venues. There were not many opportunities for the arts and even fewer for an active lifestyle. In other words, unless you're really into wetlands, birding, or naps, this wasn't exactly an interesting location.
Did we mention that a significant chunk of the Great Dismal Swamp is located here? It truly does have that name, and we really believe it fits.
20. Fort Wayne, IN
The population was overwhelmingly older, there wasn't much in the way of fine dining or nightlife, and the city's music venues were few and far between. There are worse places to visit if you're looking for a place to unwind than this charming city. However, if a festival isn't taking place when you want to be wild and crazy, you're probably out of luck.
FAQ About Boring Cities Around the World
What American city is the most monotonous? 
At least when it comes to medium- to large-sized cities, Wichita, Kansas, Charlotte, North Carolina; and Phoenix, Arizona, are some of the most monotonous cities in the United States. In my opinion, many smaller US cities are completely devoid of personality and character.
Which European city is the dullest? 
Munich, Germany, and Zurich, Switzerland, are frequently cited as examples of how uninteresting European towns are. Personally, I think Bucharest, Romania, is the world's most uninteresting city. 
What is the world's most distasteful city? 
Belgrade is undoubtedly a contender for the title of "ugliest city in the world," despite the fact that personally enjoy the Serbian capital. Even though both Berlin and Tel Aviv are reasonably interesting in their own right, also think that both of those cities are pretty awful.
Conclusion
I've attempted to make this article more fair and educational so that it stimulates you to travel there, rather than serving as a list of all the things you should detest about various locations throughout the world.
References
Recommendation