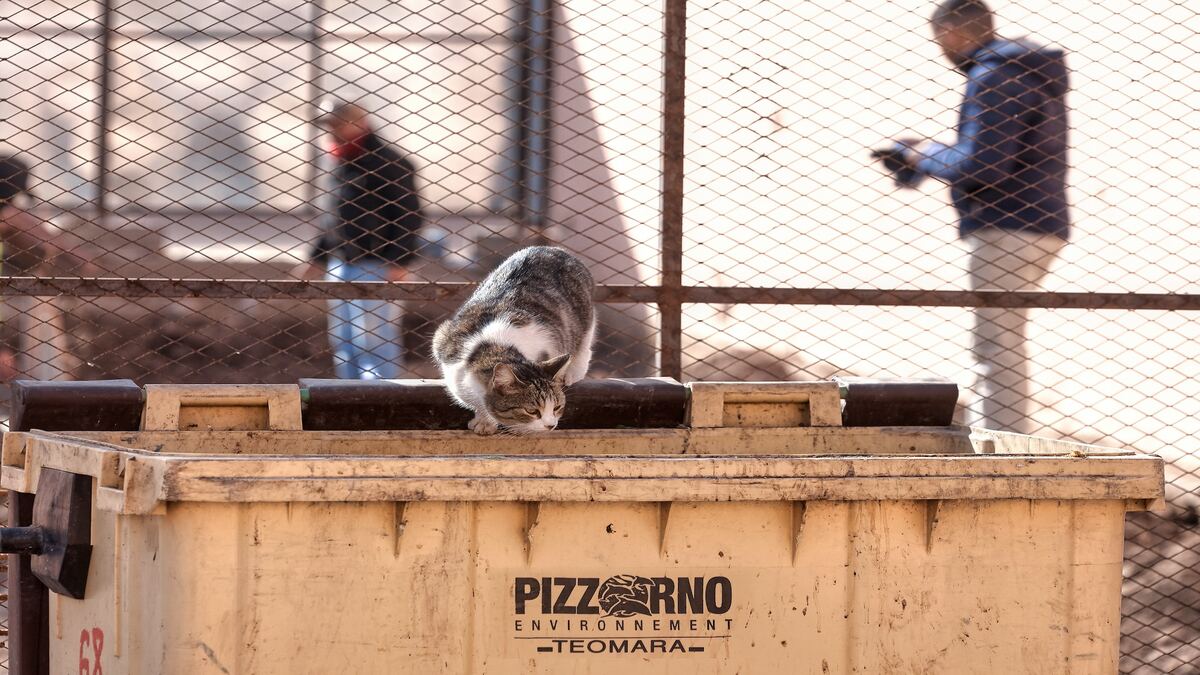 Dumpster diving may sound like a grimy and unappealing activity, but it can be an exciting and eco-friendly way to score useful finds for those in the know. Sifting through discarded items in dumpsters and trash heaps has long been a favored pastime of thrifty folks and environmental activists. With sustainability becoming more important every year, dumpster diving has gained even more popularity. So you are wondering where are the best places to dumpster dive? We've researched and compiled a list of the top 15 best places to dumpster-dive and hunt for useful stuff in 2023. From college towns to major metropolitan areas, these spots will yield treasures for anyone willing to dive in.
Join us as we embark on a journey to uncover the best places to dumpster dive, showcasing how dumpster diving is not only an eco-conscious endeavor but also a fascinating way to engage with the material legacy of our society.
What is Dumpster Diving?
Dumpster diving is where individuals search through trash or discarded items in dumpsters, often in urban areas, to find valuable or useful items. This unconventional activity has gained attention due to its environmental, economic, and social aspects.
Environmental reasons drive some dumpster divers, who seek to reduce waste and promote recycling by salvaging items that are still functional or can be repurposed. By rescuing items from landfills, they contribute to reducing the overall environmental impact of consumerism.
From an economic perspective, dumpster diving can be seen as a way to obtain items for free or at minimal cost. Individuals looking to save money or those who are in challenging financial situations may engage in this activity to find items like furniture, electronics, clothing, or even food that haven't expired.
Additionally, dumpster diving raises discussions about consumer culture, waste, and the disposable nature of modern society. It challenges notions of what is considered valuable and encourages a critical perspective on excessive consumption.
However, it's important to note that dumpster diving can be legally and socially complex. Laws and regulations regarding scavenging vary by location, and individuals should be mindful of trespassing and health risks. While some people engage in dumpster diving as a form of activism or sustainability, others do it out of necessity.
Check out – 21 Best Places To Stay In Stowe VT in 2023 | Stowe VT Neighborhood Guide
How Do You Get Useful Stuff from Dumpster Diving?
While it might seem unconventional, many people engage in dumpster diving to reduce waste, find free items, or even gather materials for creative projects. Here's a comprehensive guide on how to get useful stuff from dumpster diving:
#1. Choose the Right Locations
Research and identify suitable dumpster diving locations. Look for spots near college campuses, residential areas, apartment complexes, or stores that regularly discard items. Be aware of local laws and regulations regarding dumpster diving, as it may be prohibited in some areas.
#2. Safety First
Prioritize safety by wearing appropriate clothing, gloves, and closed-toe shoes. Carry a flashlight if you plan to dive at night. Make certain that the location is well-lit and devoid of risks.
#3. Bring Essential Tools
Equip yourself with tools like a grabbing stick, gloves, headlamps, and bags to carry your finds. These tools will help you sift through trash more efficiently and hygienically.
#4. Time Your Dives
Visit dumpsters after store closing hours or during times when the trash is likely to be discarded. Supermarkets, bakeries, and restaurants often dispose of edible items nearing expiration.
#5. Inspect Carefully
While dumpster diving, inspect items carefully for signs of damage or contamination. Food items should be sealed and unspoiled. Electronics should be dry and not visibly damaged. Use your judgment to determine an item's usability.
#6. Focus on Value
Look for items that hold value or can be repurposed. Valuables may include electronics, furniture, clothing, and household appliances. Wood, metal, and fabrics can also be used for DIY projects.
#7. Clean and Sanitize
After retrieving items, thoroughly clean and sanitize them. Wash clothing, disinfect hard surfaces, and test electronics to ensure they work properly. Proper cleaning ensures that the items you find are safe and ready for use.
#8. Upcycling and Repurposing
Get creative with your finds. Upcycling is the process of repurposing wasted objects into something more valuable. For example, you could turn old wooden pallets into furniture or use glass jars for storage.
#9. Share and Donate
If you find more items than you need, consider sharing them with friends, family, or local community members. Alternatively, donate usable items to shelters, charities, or organizations that can redistribute them to those in need.
#10. Join Dumpster Diving Communities
Connect with others who share your interests by participating in online forums, social media groups, or local gatherings. Sharing tips and experiences can help you learn about successful dumpster diving strategies.
#11. Be Respectful
Always respect the property you're searching through and the people around you. Leave the space as clean as you found it, if not cleaner. Avoid making a mess or causing disturbances.
#12. Legal Considerations
Research local laws and regulations regarding dumpster diving. Some areas may have specific rules about trespassing or collecting discarded items. Adhere to these rules to avoid legal issues.
Take out time to read – 21 Best Places to Stay in Tampa in 2023 | Tampa Neighborhood Guide
Top 15 Best Places to Dumpster Dive
Here are the 15 best places where you can dumpster dive. Dumpster diving's legality and safety can vary depending on region and local legislation. Always prioritize your safety and adhere to any legal regulations.
#1. Grocery Stores
Grocery stores are often one of the best places to dumpster dive due to the substantial amount of food waste they generate. Supermarkets and local grocery stores discard items that are slightly damaged, nearing expiration or have passed their sell-by date. 
When dumpster diving at grocery stores, consider focusing on bins near the bakery section for bread and pastries and the produce section for fruits and vegetables. Remember to prioritize safety and hygiene by inspecting items carefully and avoiding anything that appears spoiled or unsafe to consume.
#2. Retail Stores
Retail stores can be another fruitful option for dumpster diving. Many retail establishments discard returned items, slightly damaged or out of season. Look for electronics stores, clothing outlets, and general merchandise retailers.
Items like clothing, electronics, and even furniture can be salvaged from their dumpsters. Be cautious of any legal restrictions or store policies regarding dumpster diving, and always respect private property boundaries.
#3. Apartment Complexes
Apartment complexes can yield unexpected treasures due to the transient nature of residents and their tendency to leave behind various items when they move out. During relocation, tenants might discard furniture, small appliances, electronics, and clothing.
Dumpster diving at apartment complexes can be particularly lucrative during the end of the month or peak moving seasons. However, always be considerate and avoid trespassing or creating a mess while searching for items.
#4. College Campuses
College campuses can be goldmines for dumpster diving enthusiasts due to the transient nature of student life. Students often discard items they no longer need at the end of each semester, ranging from electronics and clothing to furniture and kitchen supplies.
Dormitories, fraternity/sorority houses, and academic buildings are prime spots to explore. Look for designated move-out periods when dumpsters are likely filled with usable items. It's important to note that some campuses have regulations against scavenging, so always be respectful and mindful of any rules.
#5. Restaurants and Cafes
Restaurants and cafes frequently dispose of excess or unsold food, which can provide a valuable source of edible items for dumpster divers. Baked goods, packaged foods, and even produce are often discarded despite being perfectly safe to consume.
Establishments focusing on sustainable practices might also discard items like glass jars or containers, which can be reused for storage. However, it's crucial to prioritize safety and hygiene when diving for food, ensuring that items are still sealed and haven't passed their expiration dates.
#6. Pharmacies
Pharmacies might not be the first place that comes to mind, but they can yield items worth salvaging. Expired over-the-counter medications, damaged packaging, or items that are slightly damaged but still usable might end up in pharmacy dumpsters.
Cosmetic stores and beauty product retailers also fall into this category. Before diving, make sure to understand the laws in your area regarding the disposal of medications and medical supplies, as some items might have specific regulations for safe disposal.
#7. Construction Sites
Construction sites can be a goldmine for dumpster diving enthusiasts, offering a variety of discarded materials and items. While exploring these sites, you might stumble upon wood scraps, metal pieces, tools, and even construction equipment that the workers have deemed no longer useful.
Remember that safety should always be your top priority; wear appropriate gear such as gloves, sturdy shoes, and perhaps a helmet. Be cautious of hazardous materials and heavy objects.
Remember to ask for permission from the site manager or owner before diving, as some sites might have legal restrictions or security measures.
#8. Office Buildings
Office buildings are another intriguing location for dumpster diving. Businesses often discard office supplies, electronics, furniture, and even working gadgets that might not meet their standards or have become outdated. You can find Computer peripherals, chairs, stationery, or functional electronic devices.
Before exploring office building dumpsters, check local regulations regarding dumpster diving and consider doing it during non-business hours to avoid conflicts with employees or security personnel. Remember to respect the property and privacy of the businesses you're investigating.
#9. Dumpster Areas Near Wealthy Neighborhoods
Dumpsters diving near affluent neighborhoods can yield interesting results due to the potential for discarded high-end items. Residents of wealthier areas might dispose of items still in good condition, such as furniture, clothing, electronics, and household goods.
Remember that this dumpster diving type might require more discretion and subtlety, as some neighborhoods might frown upon scavenging through their trash.
Always adhere to local laws and regulations, and respect the community's privacy. Additionally, avoid trespassing onto private property while exploring these areas.
#10. Thrift Stores and Donation Centers
Thrift stores and donation centers can be fruitful locations for dumpster diving. These places often receive constant donations, and not everything makes it to the store shelves. Items that are slightly damaged have missing parts, or don't meet the store's criteria might end up in the dumpsters.
Furniture, electronics, clothing, books, and household items are some of the treasures you might come across. It's important to be respectful and discreet while diving, as some stores may have policies against it. Always ensure you're not trespassing or violating any local laws.
#11. Flea Markets and Swap Meets
Flea markets and swap meets are popular spots for people looking for unique finds and antiques. These places can be great for dumpster diving, especially after the market or meet over. Vendors might discard items that didn't sell or were damaged during the event.
Valuable items like vintage clothing, collectibles, and decorative pieces could be found. Remember that some markets might have rules against diving in their dumpsters, so it's advisable to check with the organizers or local regulations.
#12. Electronic Stores
Electronic stores are one of the best places you can dumpster dive. They are especially a goldmine for tech-savvy dumpster divers. These stores often deal with various electronics, and items like returned or display models, outdated gadgets, or even components might end up in their dumpsters. 
Valuable items such as smartphones, laptops, gaming consoles, or accessories could be salvaged. However, diving near electronic stores might be trickier due to security measures, so always be cautious, respect the store's property, and avoid any locked or restricted areas.
#13. Warehouses
Warehouses are excellent places for dumpster diving due to the potential abundance of discarded items. These locations often deal with large quantities of goods and products, which can lead to a higher likelihood of finding valuable or usable items.
Some warehouses discard items with minor defects or damage, even though they may still be functional. Accessing warehouses can sometimes be challenging due to security measures, so it's important to exercise caution and ensure you're not trespassing.
#14. Appliance Stores
Dumpster diving at appliance stores can yield a variety of valuable finds. These stores often discard appliances with minor cosmetic damage or no longer the latest model.
With some luck, you might come across appliances that only require minor repairs to become fully functional again. Before retrieving any items, check local laws and regulations regarding dumpster diving and private property.
#15. Bookstores and Libraries
Bookstores and libraries can be treasure troves for book enthusiasts and collectors. These places often dispose of outdated, slightly damaged books or occupy space. While some books may have minor wear and tear, many could still be in excellent reading condition.
Additionally, some bookstores and libraries might discard magazines, posters, or other reading materials that could be interesting. Always be respectful and considerate when dumpster diving at these locations, and avoid making a mess or causing any damage.
You can also check out – 16 Best Places to Stay in Vermont in 2023 | Vermont Neighborhood Guide
Is Dumpster Diving Illegal?
Dumpster diving, also known as urban foraging or bin diving, is the practice of searching through dumpsters or trash bins to salvage items that have been discarded. Whether dumpster diving is legal or not varies depending on the jurisdiction and local laws. In many places, dumpster diving exists in a legal gray area, and no specific laws explicitly address it.
Property rights, trespassing laws, and local ordinances can influence the legality of dumpster diving. Private property laws often come into play, as diving into dumpsters on private property without permission could be considered trespassing. Property owners have the right to govern who has access to their property, including dumpsters.
However, some places have enacted "open container" or "public access" laws, which might mean that once trash has been placed outside in a public space, it's considered abandoned property and can be legally accessed by anyone. In such cases, diving into public dumpsters may be less likely to be illegal.
It's essential to note that while dumpster diving may not be explicitly illegal in some locations, it can still lead to encounters with law enforcement or property owners who might misunderstand the activity or view it as suspicious behavior. Authorities might question divers, ask them to leave, or even face charges if they violate any laws while diving.
Whether or not dumpster diving is legal depends on your local laws and regulations. If you're interested in engaging in this activity, it's a good idea to research and understand the laws specific to your area to avoid any potential legal issues.
You might find this interesting – 17 Best Places For Vacation In Florida in 2023 | Florida Neighborhood Guide
Dumpster Diving Top Items
Dumpster diving can yield various interesting and potentially valuable items, depending on the location and timing of the dive. While the legality of dumpster diving varies by jurisdiction, it's important to consider ethical and safety concerns when engaging in this activity. That said, here are some top items that dumpster divers often come across:
Electronics: Discarded electronic items like laptops, smartphones, gaming consoles, and audio equipment are frequently found. While some may need minor repairs, others could be in working condition or salvageable for parts.
Furniture: People often throw away furniture that might need a fresh coat of paint or refurbishing. Sofas, chairs, tables, and dressers are commonly discovered items.
Clothing and Accessories: Fashionable clothing, shoes, handbags, and accessories can be found in good condition. Sometimes, stores dispose of unsold or slightly damaged inventory.
Books: Dumpster divers often find books, magazines, and other reading materials in great shape. This could include novels, textbooks, cookbooks, and more.
Food and Beverages: While this category requires extra caution, some divers retrieve unopened, non-perishable packaged foods and beverages from commercial dumpsters, particularly those behind grocery stores.
Art Supplies: Discarded art supplies like canvases, brushes, paints, and sculptures can be valuable for creative individuals.
Home Décor: Decorative items like picture frames, vases, lamps, and wall art are commonly discarded and easily cleaned up for personal use or resale.
Appliances: Small appliances such as microwaves, toasters, and blenders might end up in dumpsters when people upgrade or move.
Sporting Goods: Bicycles, skateboards, sports equipment, and outdoor gear can be salvaged and used.
Collectibles: Valuable items such as antique items, vintage toys, vinyl records, and memorabilia are occasionally stumbled upon by lucky dumpster divers.
Office Supplies: Office buildings sometimes discard functional items like printers, computer peripherals, stationery, and office furniture.
Craft Materials: Dumpster diving can uncover craft supplies, fabrics, yarn, and other materials for DIY projects.
Don't miss out to read – 21 Best Places To Stay in Moab in 2023 | Moab Neighborhood Guide
Safety Dumpster Diving Tips
Dumpster diving can be an interesting and sometimes rewarding activity, but it's important to prioritize safety at all times. Here are the safety tips for those who are interested in dumpster diving:
#1. Wear Appropriate Clothing and Gear
Dress in old, sturdy clothing that you don't mind getting dirty. It's advisable to wear gloves to protect your hands from sharp objects, debris, or potentially hazardous materials. Sturdy shoes with thick soles are crucial to prevent injuries from broken glass, nails, or other sharp items on the ground.
#2. Use Proper Lighting
Dumpster diving is often done in low-light conditions, such as at night. A reliable flashlight or headlamp will help you see inside dumpsters more clearly, reducing the risk of accidentally injuring yourself or coming into contact with dangerous items.
#3. Inspect Contents Safely
Before reaching into a dumpster, use a stick or a grabbing tool to poke and prod items to assess their contents. Be cautious of potentially dangerous items like broken glass, sharp metal, or even animals hiding inside. Always be aware of your surroundings and avoid reaching unthinkingly into the dumpster.
#4. Practice Hygiene and Health Safety
While dumpster diving, you may come across unsanitary or contaminated items. It's vital to wash your hands thoroughly with soap and water after diving and before touching your face, mouth, or eating. Carrying hand sanitizer and disinfecting wipes is also a good idea.
#5. Know the Laws and Regulations
Research and understand the local laws and regulations related to dumpster diving in your area. Some places may have ordinances against dumpster diving or restrictions on the types of items you can salvage. Being aware of these regulations can help you avoid legal trouble.
Frequently Asked Questions
What should I look for when I am dumpster diving?
Look for items that are in good condition or are still sealed. Don't forget to inspect electronic items, furniture, or clothing items to ensure they are still functional or not damaged. Pay attention to safety when inspecting objects; you don't want to get hurt.
What items should I avoid?
Items that are dirty or perishable are some of the things you should avoid. Don't go after spoiled food, dirty or contaminated items. If in doubt, just avoid it altogether.
What are some of the safety concerns I should keep in mind?
Your safety should be your top priority when dumpster diving. Use a headlamp and gloves to protect yourself from sharp or dangerous objects. You should also look for potential health hazards like pests or contaminated waste.
Conclusion
Dumpster diving is a unique approach for adventurous folks to decrease waste while discovering hidden riches. Dumpster diving fans might find amazing chances in a variety of cities across the world.
Seattle's eco-conscious environment and diversified metropolitan surroundings make it ideal for unearthing discarded treasures. Meanwhile, New York City's bustling streets provide many opportunities, ranging from fashion finds to technology gadgets.
Finally, the environmentally concerned city of Berlin has a vibrant freegan community and lax legislation, enhancing the trash diving experience. These locales stand out as the greatest for garbage diving ventures, whether you're looking for sustainability, creativity, or simply the joy of discovery. We hope our article on the best places to dumpster dive will aid your next dumpster diving adventure.
Reference