Breckenridge is a historic mountain town in Colorado, USA. It has a diverse dining scene, from cozy cafes to upscale eateries. If you are looking for great restaurants to explore, look no further. In this guide, we unveil the best places to eat in Breckenridge. Our list includes some renowned eateries as well as some hidden gems.
Check out 21 Best Brunch Spots in the Twin Cities in 2023 | Minnesota Guide
The 19 Best Places To Eat In Breckenridge
#1. The Hearthstone Restaurant
Address: 130 S Ridge St, Breckenridge
The Hearthstone Restaurant is housed in a historic Victorian mansion. This upscale restaurant has an elegant and intimate setting. You can indulge in their Colorado Lamb Chops or the mouth-watering Wild Mushroom Risotto. The extensive wine list complements the exquisite flavors of the food, and the attentive service ensures a memorable dining experience.
#2. Aurum Food & Wine
Address: 209 S Ridge St, Breckenridge
Aurum Food & Wine is a modern yet rustic dining spot. It is located near the Blue River; therefore, you can enjoy stunning views with your meal.
The menu showcases modern American cuisine prepared with locally sourced ingredients. Some of their signature dishes include pan-seared scallops and bison short rib. There is also an impressive wine list.
#3. Blue River Bistro
Address: 305 N Main St, Breckenridge
The Blue River Bistro is a favorite among locals and visitors. This lively restaurant is located right in the center of Main Street, so you can enjoy your meals while listening to live music.
The restaurant's menu offers a unique blend of Mediterranean and modern American flavors. Their dishes include the Gorgonzola Filet Mignon and the Wild Mushroom Ravioli. The creative cocktails and extensive wine list enhance the dining experience.
#4. Twist
Address: 200 S Ridge St, Breckenridge
The Twist's dynamic and adventurous menu combines international flavors, resulting in dishes like the Asian-inspired Tuna Tower or the Southwest Bison Burger. The restaurant takes a fresh and innovative approach to classic dishes. The cozy interior with modern furnishings adds to the restaurant's appeal.
#5. Downstairs at Eric's
Address: 111 S Main St, Breckenridge
Downstairs at Eric's is a laid-back and family-friendly eatery. The restaurant's casual setting and extensive menu, which includes a variety of comfort foods, make it a favorite among locals. You can enjoy juicy burgers, mouth-watering pizzas, flavorful wings, and nachos. Also, there is a wide selection of craft beers on tap and an array of arcade games, making Eric's the perfect spot to unwind with your family and friends.
#6. Breckenridge Brewery & Pub
Address: 600 S Main St, Breckenridge
Breckenridge Brewery & Pub offers a variety of freshly brewed beers and serves delectable pub fare that complements the brews. The menu features items like the Brewery Pretzel and the Bison Stroganoff.
The restaurant has a rustic and inviting ambiance. Also, you can take a brewery tour to learn how your favorite beers are made.
#7. Empire Burger
Address: La Cima Mall, 500 S Main St, Breckenridge
Empire Burger is renowned for its mouth-watering burgers with unique flavor combinations made from locally sourced beef. The restaurant prides itself on using high-quality ingredients.
#8. Giampietro Pizzeria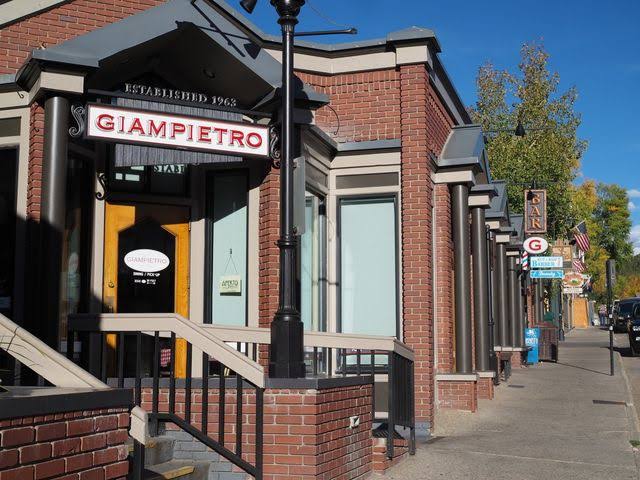 Address: 100 N Main St #212, Breckenridge
Giampietro Pizzeria is a family-owned Italian eatery that has been serving delicious, authentic pizzas and Italian dishes for years. The restaurant focuses on traditional recipes, and all dishes are prepared with fresh ingredients. The menu features a wide range of pizza options, from classic Margherita to creative combinations like the "Breck," topped with sausage, green peppers, and artichoke hearts.
#9. Park & Main Quality Food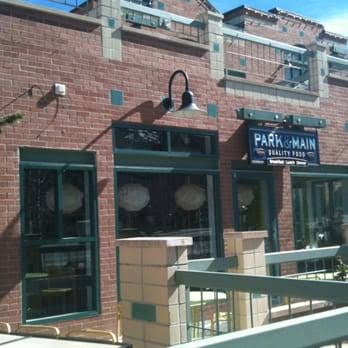 Address: 500 S Main St., Breckenridge
Park & Main Quality Food is a modern American restaurant committed to using only locally sourced and seasonal ingredients. Their menu showcases a fusion of flavors and culinary techniques. From hearty breakfast meals to creatively crafted lunch and dinner plates, Park & Main offers various dishes catering to various tastes.
#10. Kenosha Steakhouse
Address: 301 S Main St, Breckenridge
Kenosha Steakhouse is a classic steakhouse known for its perfectly aged steaks and premium cuts cooked to perfection. The menu also features other meat and seafood options. The rustic and warm ambiance creates an intimate setting for a romantic date.
#11. Fatty's Pizzeria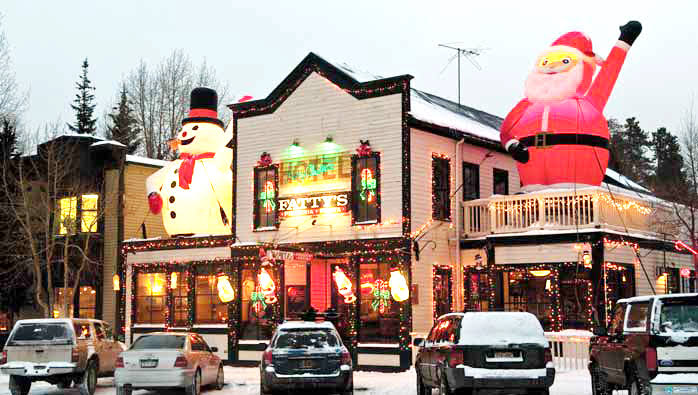 Address: 106 S Ridge St, Breckenridge
Fatty's Pizzeria features an extensive menu of hand-tossed pizzas with an array of toppings to choose from. The restaurant also offers gluten-free crust and vegan cheese options. Fatty's relaxed ambiance makes it a great spot to unwind after a long day.
#12. The Canteen Taphouse and Tavern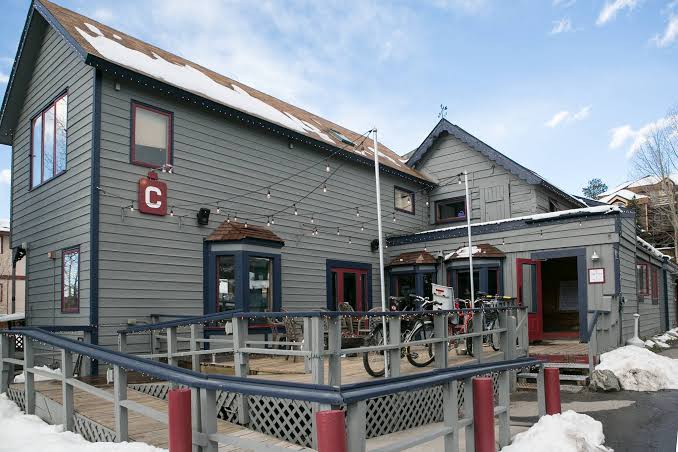 Address: 208 N Main St, Breckenridge
The Canteen Taphouse and Tavern is a favorite among locals. It is known for its impressive craft beers and mouth-watering comfort food dishes, from burgers and sandwiches to hearty entrees. Also, there is an extensive beer list featuring local and national brews.
#13. Breckenridge Distillery Restaurant
Address: 1925 Airport Rd, Breckenridge
This restaurant offers exceptional spirits to its diners. The menu features dishes crafted to complement the distillery's award-winning spirits. Dishes are prepared with locally sourced ingredients. And the restaurant's cozy interior adds to its appeal.
#14. Flip Side, Breckenridge
Address: 320 S Main St, Breckenridge
Flip Side is a modern twist on the classic burger joint. Their menu features a variety of gourmet burgers crafted from high-quality ingredients, paired with creative toppings and sauces. There's the signature Flip Side Burger, vegetarian options, and a build-your-own burger menu.
#15. Breckenridge Tap House
Address: 105 N Main St, Breckenridge
Breckenridge Tap House offers an extensive selection of craft beers from local and national breweries. Complementing the beer offerings is a menu consisting mostly of comfort food. You can enjoy loaded nachos and pretzel bites, or more upscale dishes like pan-seared salmon or Colorado lamb chops.
#16. The Gold Pan Saloon
Address: 103 N Main St, Breckenridge
The Gold Pan Saloon has been serving patrons since 1879. The Saloon is steeped in the history of the Old West and offers diners live music with their meals. Its menu comprises a mix of American classics and hearty comfort food.
#17. Breckenridge Brewery & BBQ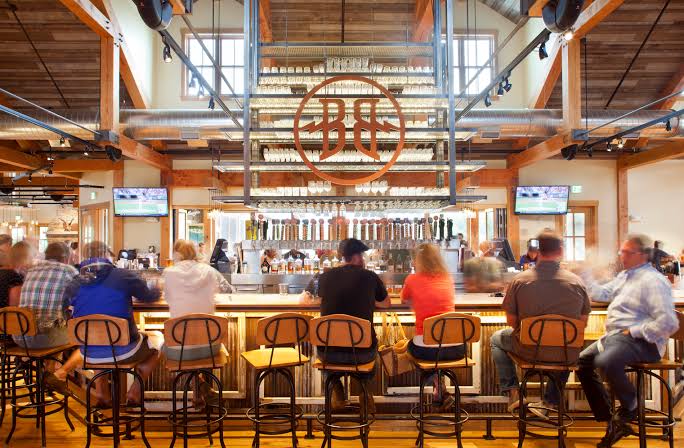 Address: 600 S Main St, Breckenridge
Breckenridge Brewery & BBQ is a haven for lovers of barbecue and beer. Their extensive menu features mouth-watering smoked meats, from tender briskets to fall-off-the-bone ribs, all with a range of delectable sauces. You can pair your meal with one of their handcrafted beers brewed on-site. The rustic and inviting setting, with outdoor seating and views of the surrounding mountains, creates a memorable dining experience for locals and visitors.
#18. Mi Casa Mexican Restaurant & Cantina
Address: 600 South Park Avenue, Breckenridge
Craving some south-of-the-border flavors? Mi Casa's menu features a wide range of Mexican dishes, from flavorful enchiladas and sizzling fajitas to refreshing margaritas and tequilas. The festive and colorful décor, complete with traditional Mexican art, adds to the lively atmosphere.
#19. Amazing Grace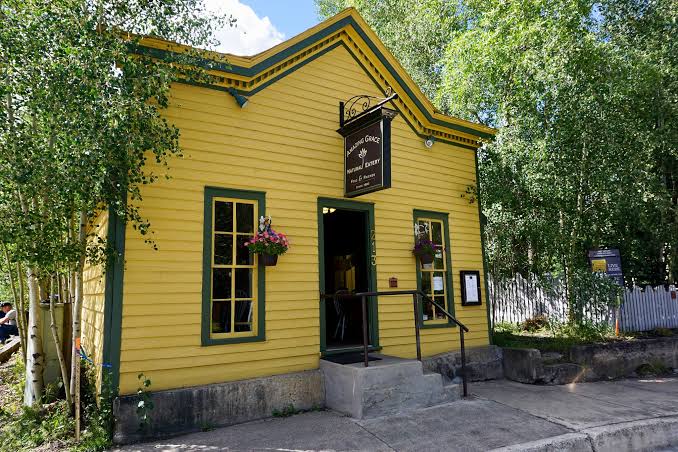 Address: 213 Lincoln Ave, Breckenridge
Amazing Grace is a charming and intimate restaurant in Breckenridge that offers a unique fusion of European and American cuisines. The cozy ambiance and friendly service make every meal special.
Take some time to read 21 Best Sushi Spots In the Twin Cities In 2023 | Minnesota Guide
Tips on Finding the Best Place to Eat in Breckenridge
Breckenridge is full of great restaurants and eateries. It can be overwhelming to decide which ones to explore. Here are a few tips to help you find the best place to eat in Breckenridge:
#1. Check the reviews
Before deciding where to eat, it is wise to check restaurant reviews. Websites like Yelp, TripAdvisor, and Google Reviews offer helpful insights from past customers. Check the rating and read the reviews before you make your decision.
#2. Consider your budget
Breckenridge has plenty of options for all kinds of budgets. Consider your budget, whether you're looking for an inexpensive eatery or a fine dining experience. You can save some cash by avoiding restaurants in touristy areas or those that charge an excessive amount for food and drinks.
#3. Know the type of cuisine you want
If you're looking for a specific type of cuisine, make sure you do your research. Breckenridge has plenty of options when it comes to food, so make sure to choose a restaurant that specializes in the type of food you're looking for.
#4. Consider the atmosphere
Do you want to eat at a cozy spot with low lighting or an upbeat eatery with loud music? Consider the atmosphere of the restaurant before you make a reservation. If you're planning a romantic evening, choose a restaurant with a romantic atmosphere. On the other hand, if you're dining with family, consider a family-friendly eatery.
#5. Check for reservations
Some of the best restaurants in Breckenridge require reservations, especially during peak seasons. Make sure you call ahead to reserve a spot so you're not left standing outside the restaurant.
You can also check out 21 Best Spas in the Twin Cities in 2023 | Minnesota Guide
Frequently Asked Questions
What type of cuisine can I expect in Breckenridge?
Breckenridge is known for its diverse culinary scene, from Mexican and Italian to American and Asian fusion.
What about more casual dining options?
Don't worry; there are plenty of casual eateries to choose from. For delicious burgers, head to Empire Burger or The Crown. For quick bites, check out Cool River Coffee House or Blue Moose.
Are there any options for vegetarians in Breckenridge?
There are plenty of vegetarian and vegan-friendly restaurants in Breckenridge, including The Canteen and Amazing Grace Natural Eatery.
Conclusion
Breckenridge offers many exceptional dining options. We hope our list of the best places to eat in Breckenridge will help you enjoy the best the town has to offer.
Reference