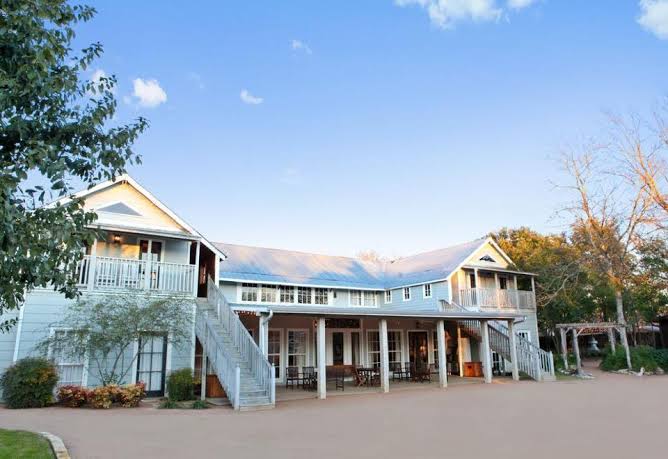 Fredericksburg, Texas, is one of the most beloved destinations in the Lone Star State. A quaint and charming town in the picturesque Texas Hill Country, Fredericksburg has captured the hearts of countless visitors over the years. With its rich history, unique attractions, and world-class dining and shopping options, it's no wonder that this delightful community is a favorite among tourists and locals alike. With so many fantastic options, deciding the best place to stay in Fredericksburg can be tough. That's why we've compiled a comprehensive guide to the best places to stay in Fredericksburg, Texas. Whether planning a romantic weekend getaway, a family vacation, or a solo adventure, we've covered you with the top hotels, inns, B&Bs, and vacation rentals in town.
About Fredericksburg, Texas
Fredericksburg, nestled in the heart of the Texas Hill Country, is a charming town rich in history and culture. It was founded in 1846 by German immigrants and retains strong ties to its European heritage. The town is renowned for its picturesque landscapes, rolling hills, and vibrant wildflower displays, especially during the spring.
Fredericksburg boasts diverse attractions, from its historic Main Street, lined with boutiques, art galleries, and eateries, to the National Museum of the Pacific War, dedicated to Admiral Chester W. Nimitz. The town is also famous for its wineries and vineyards, contributing to the Texas wine industry's growth.
The area celebrates its German roots with annual events like Oktoberfest, showcasing traditional music, food, and beer. The town's Pioneer Museum also offers a glimpse into its past, with exhibits highlighting early settlers' lives.
Surrounding Fredericksburg, visitors can explore Enchanted Rock State Natural Area, featuring a massive pink granite dome popular for hiking and stargazing. The town's warm and welcoming atmosphere, historic significance, and natural beauty make Fredericksburg a sought-after destination for tourists and a cherished home for its residents.
Check out: 17 Best Places To Stay In St. Lucia In 2023 | St. Lucia Neighborhood Guide
Why stay in Fredericksburg, Texas?
There is no better place to spend a peaceful and relaxing weekend than in Fredericksburg, Texas. Located in the heart of Texas Hill Country, this small town is renowned for its picturesque landscape, fascinating history, and quaint shops and boutiques. If you are looking for a break from the hustle and bustle of city life, Fredericksburg is the perfect destination.
One of the top reasons to stay in Fredericksburg is the area's abundant natural beauty. You can explore the Enchanted Rock State Natural Area, hike up the Enchanted Rock, or stroll along the picturesque streets with towering oak trees. You can also tour the wine country, visit the many vineyards, and taste the region's world-class wines.
Another great reason to stay in Fredericksburg is the town's unique history. Fredericksburg is home to numerous historic landmarks, including the Nimitz Museum of the Pacific War and the Pioneer Museum Complex, both fascinating destinations for history enthusiasts. The town's architecture and infrastructure, dating back to the 19th century, is a beautiful and historic sight that is hard to come by today.
Lastly, Fredericksburg offers an amazing culinary experience. Many local restaurants serve fresh and delicious cuisine that reflects the region's German roots, including schnitzel, sausages, and German beers. Many farm-to-table eateries provide organic, locally-sourced produce and sustainable seafood for those who prefer vegetarian options.
Overall, Fredericksburg, Texas, is the perfect place to escape for a relaxing weekend or even a week-long vacation. The unique combination of natural beauty, rich history, and excellent culinary options make this small town a gem you will not want to miss out on.
Take out time to read – 17 Best Places To Stay In Alaska In 2023 | Alaska Neighborhood Guide
What Are The 16 Best Places to Stay in Fredericksburg, Texas?
#1. Hoffman Haus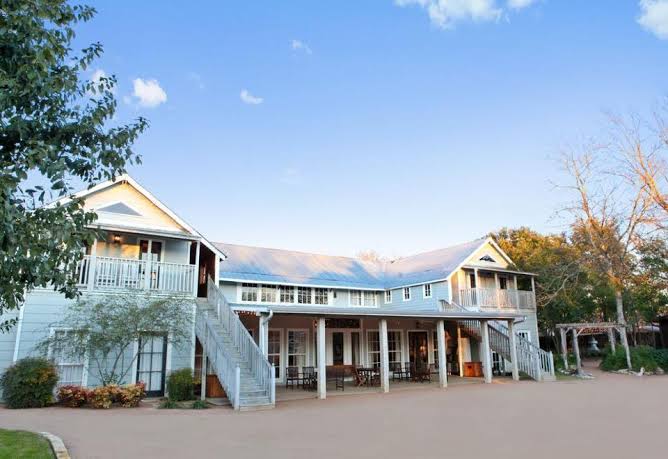 Located in the heart of Fredericksburg's historic district, the Hoffman Haus exudes rustic elegance. This bed and breakfast combines traditional German architecture with modern amenities, offering a cozy and inviting ambiance. Guests are greeted by well-appointed rooms adorned with antique furnishings, plush linens, and quaint décor. 
The lush gardens surrounding the property provide a tranquil retreat, perfect for unwinding after exploring the local wineries and shops. The personalized service and delectable breakfast offerings further enhance the experience, making Hoffman Haus an excellent choice for those seeking a romantic getaway or a peaceful escape.
#2. Barons CreekSide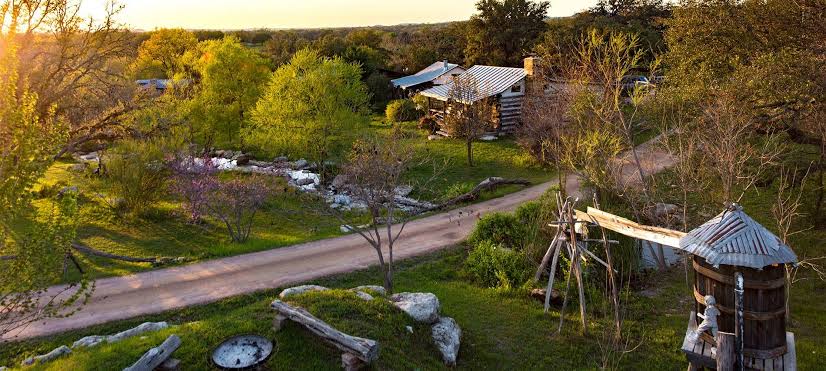 If you're yearning for a serene oasis, Barons CreekSide offers a unique blend of nature and luxury. This enchanting retreat features charming cabins and cottages nestled along the banks of Barons Creek, providing a soothing backdrop of flowing water and lush greenery.
The accommodations boast a rustic yet refined aesthetic, with tasteful interiors and modern conveniences. Visitors can indulge in private outdoor hot tubs, cozy fireplaces, and scenic views, creating an atmosphere of pure relaxation. With its proximity to local wineries and outdoor activities, Barons CreekSide offers a rejuvenating experience for couples and families.
#3. Peach Tree Inn & Suites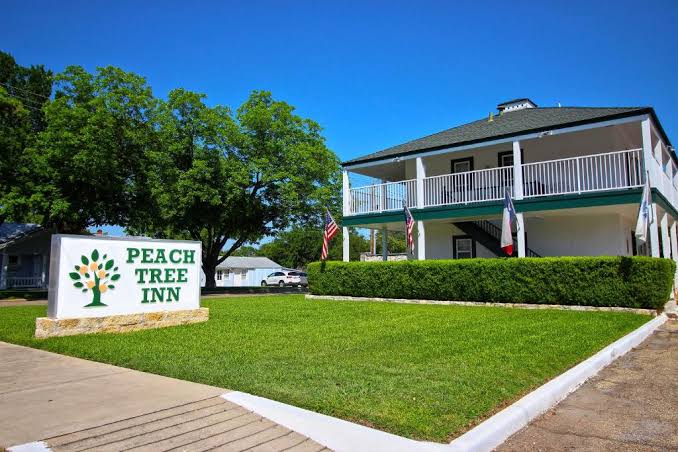 Next on our list of the the best places to stay in Fredericksburg, Texas is the Peach Tree Inn & Suites. Embodying the warmth and hospitality of Fredericksburg, Peach Tree Inn & Suites is a family-friendly option that caters to various preferences. The inn features a range of room types, from standard guestrooms to spacious suites, ensuring a comfortable stay for solo travelers, couples, and families. 
The well-maintained courtyard and pool area invite guests to bask in the Texas sun, while the convenient location allows easy access to the town's main attractions. A hearty continental breakfast and a welcoming staff contribute to the inn's reputation as a reliable and pleasant choice for travelers seeking a well-rounded experience.
#4. Fredericksburg Inn & Suites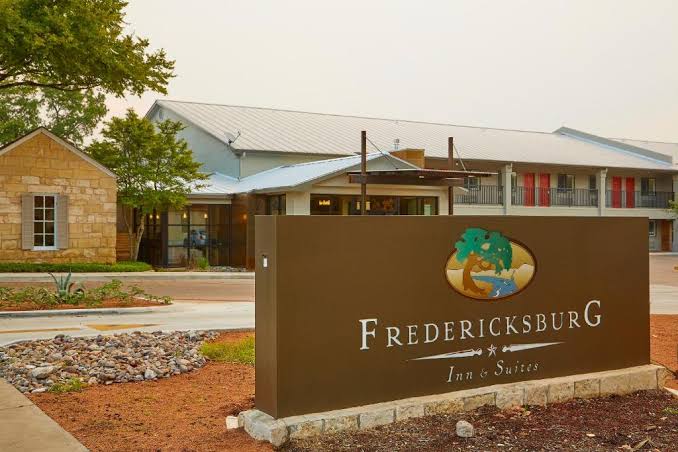 Just steps from Main Street, Fredericksburg Inn & Suites blends modern comforts and historical charm. The property showcases a variety of accommodations, including cozy guestrooms and spacious suites with luxurious amenities. The lush courtyard boasts a heated pool and hot tub, providing a serene retreat year-round. 
A standout feature is the daily hot breakfast buffet, featuring a selection of hearty options to fuel your exploration of the town's museums, galleries, and boutiques. Fredericksburg Inn & Suites is an appealing choice for those desiring convenience and comfort during their stay.
#5. The All Seasons Collection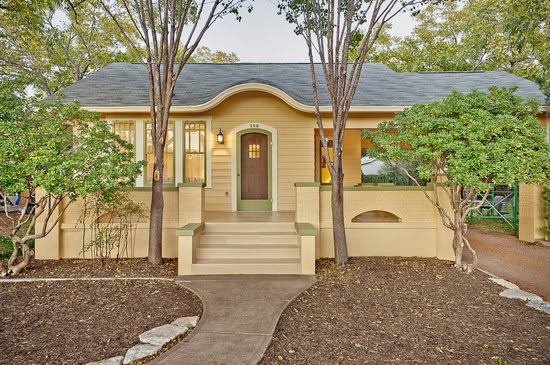 This collection of unique vacation rentals offers an array of options for travelers seeking a more personalized experience. Ranging from cozy cabins to spacious lodges, The All Seasons Collection provides accommodations that cater to different group sizes and preferences.
Each property is thoughtfully appointed with modern amenities and charming décor, creating a home-away-from-home atmosphere. The diverse offerings ensure families, friends, and couples can find the perfect lodging to suit their needs. Whether nestled in a wooded setting or boasting scenic views, these vacation rentals are an excellent choice for those seeking privacy and flexibility.
#6. Fredericksburg Hill Country Hotel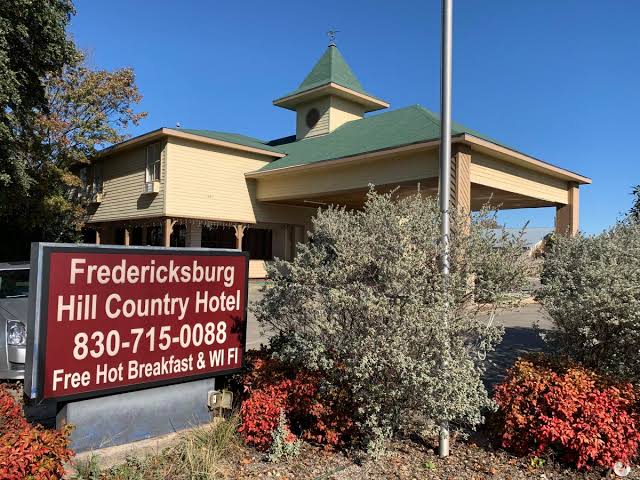 Next on our list of the the best places to stay in Fredericksburg, Texas is the Fredericksburg Hill Country Hotel. With its convenient location near the town center, this hotel offers a comfortable and practical option for visitors exploring the local attractions. The well-appointed guest rooms provide a restful haven after a day of sightseeing, and the hotel's amenities, such as the outdoor pool and fitness center, cater to guests' recreational needs. 
The complimentary breakfast lets guests start their day on the right foot, and the friendly staff is readily available to offer recommendations and assistance. Fredericksburg Hill Country Hotel suits travelers seeking a straightforward and enjoyable stay.
#7. Beiersdorf Bed and Breakfast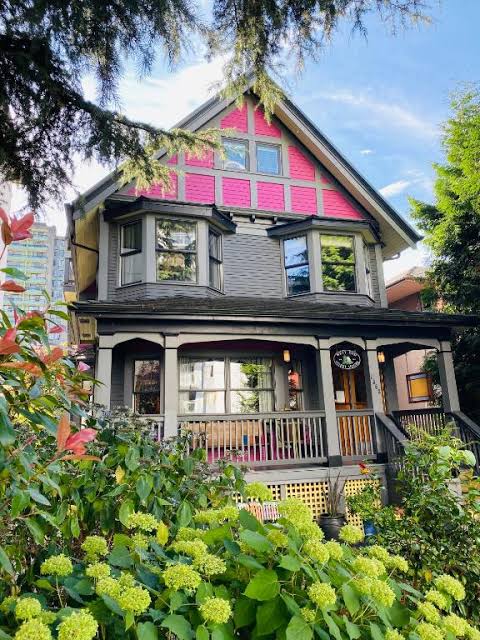 This charming bed and breakfast exudes the cozy charm that defines Fredericksburg's hospitality. Beiersdorf Bed and Breakfast offers a selection of elegantly decorated rooms, each showcasing unique character and thoughtful details. The inviting communal areas provide opportunities for mingling with fellow guests, while the beautifully landscaped gardens create a serene, relaxing environment.
A delectable homemade breakfast is a highlight of the stay, featuring locally sourced ingredients and showcasing the region's culinary delights. The personalized service and warm atmosphere make Beiersdorff Bed and Breakfast an ideal choice for travelers seeking an intimate and memorable experience.
#8. Settlers Crossing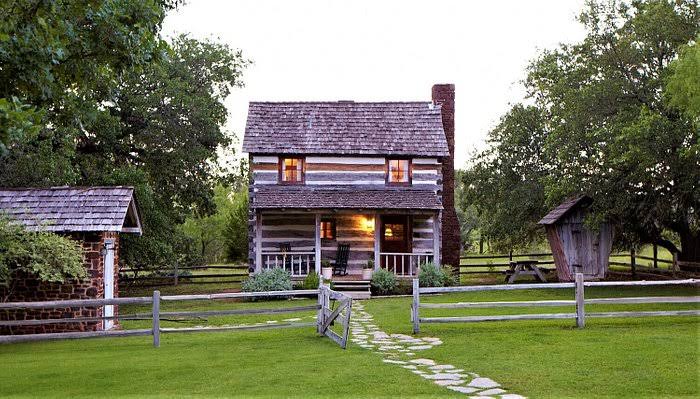 Nestled within the picturesque Texas Hill Country, Settlers Crossing offers a charming and tranquil retreat for visitors seeking an authentic Fredericksburg experience. This unique accommodation features a variety of historical log cabins and cottages that have been lovingly restored to capture the essence of the region's pioneer heritage.
Settlers Crossing's serene surroundings, lush gardens, and rustic architecture create an idyllic setting for relaxation and rejuvenation. Guests can immerse themselves in the area's rich history while enjoying the attentive hosts' modern amenities and thoughtful touches.
#9. Agape Cottages
Agape Cottages invites travelers to embrace the warm hospitality of Fredericksburg in a collection of beautifully appointed cottages. The name "Agape," derived from the Greek word for unconditional love, sets the tone for an intimate and welcoming atmosphere.
Each cottage is designed meticulously, offering luxurious amenities and a cozy ambiance that ensures a restful stay. The proprietors' commitment to providing a memorable experience shines through personalized service, making Agape Cottages an ideal choice for couples seeking a romantic getaway or anyone desiring a peaceful escape.
#10. Rustic River
Next on our list of the the best places to stay in Fredericksburg, Texas is the Rustic River. If you want a retreat by the water's edge, Rustic River offers an enchanting stay along the banks of the Pedernales River. This family-owned lodging option presents an array of charming cabins and suites, allowing guests to unwind while taking in breathtaking views of the surrounding natural beauty. 
The flowing river and the rustling leaves create a soothing backdrop for relaxation, and outdoor enthusiasts will appreciate the proximity to hiking trails and water activities. Rustic River's dedication to preserving the region's rustic charm while providing modern comforts ensures a memorable and rejuvenating stay.
#11. Bella Vista Cottage
Nestled atop a hill, Bella Vista Cottage lives up to its name by offering guests a stunning panoramic vista of the Texas Hill Country. The cottage's luxurious appointments and thoughtful design create an atmosphere of elegance and comfort.
Guests can enjoy a private retreat with first-class amenities, including a spacious deck to savor sunsets and starry nights. The proximity to local wineries and downtown Fredericksburg adds convenience to the charm, making Bella Vista Cottage an excellent choice for travelers seeking tranquility and accessibility.
#12. Sugarberry Inn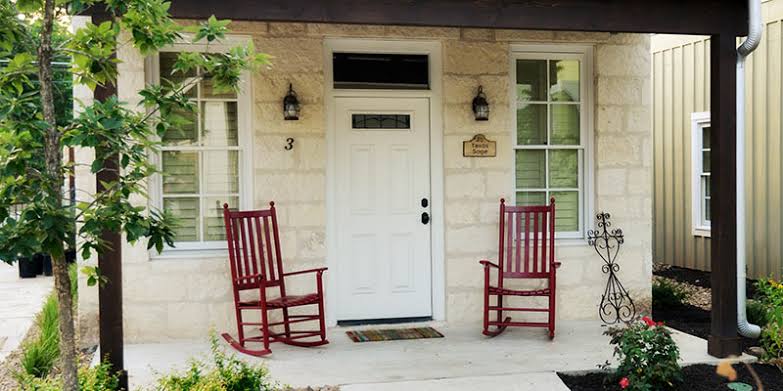 Stepping into Sugarberry Inn is akin to stepping into a page of history, as this lovingly restored 19th-century inn transports guests back in time while offering modern-day comforts. The inn's vintage architecture and well-preserved interiors provide a glimpse into Fredericksburg's past, making it a unique and immersive lodging option.
With its central location, Sugarberry Inn places guests within walking distance of the town's attractions, shops, and eateries. The innkeepers' commitment to preserving the inn's heritage while providing attentive service ensures a memorable stay that combines history, comfort, and convenience.
#13. Hangar Hotel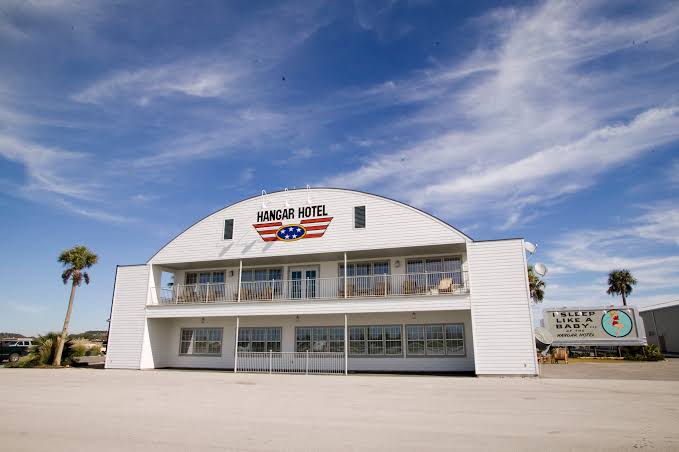 Next on our list of the the best places to stay in Fredericksburg, Texas is the Hangar Hotel. This hotel is a gem for aviation enthusiasts and travelers seeking a unique experience. This distinctive hotel is designed with a 1940s aviation theme, each room resembling a military officer's quarters from that era. The vintage aviation decor, propellers, and memorabilia create an immersive atmosphere. 
You'll find modern amenities alongside the retro charm, including flat-screen TVs and luxurious linens. The Hangar Hotel's location adjacent to the Gillespie County Airport adds to the appeal, allowing guests to watch planes take off and land. The hotel's Officers' Club restaurant also serves delectable cuisine, and the Texas-themed Officer's Club bar is the perfect place to unwind.
#14. Lavender Hill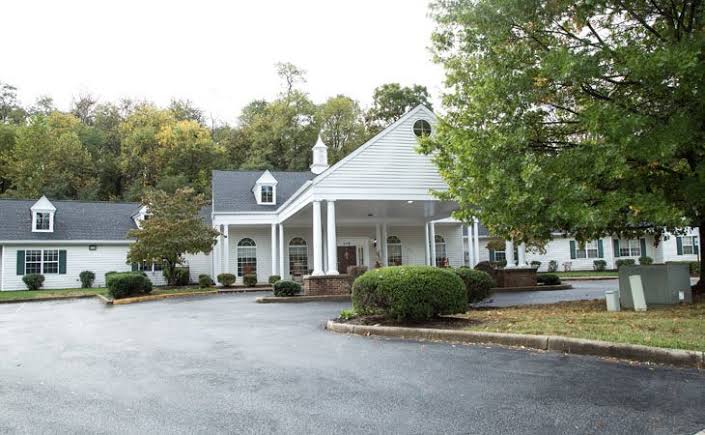 Lavender Hill is a top choice for those searching for tranquility and natural beauty. Nestled amidst the Texas Hill Country, this bed and breakfast offers a serene escape surrounded by lush lavender fields. Cozy and well-appointed guest rooms complement the picturesque setting, each with a unique charm.
Lavender-infused amenities and breathtaking views contribute to a truly relaxing stay. Guests can stroll through the lavender fields, indulge in lavender-themed spa treatments, and savor homemade breakfasts featuring locally sourced ingredients. Lavender Hill's peaceful ambiance and proximity to wineries and outdoor activities make it an ideal base for exploring the region.
#15. West End Guesthouse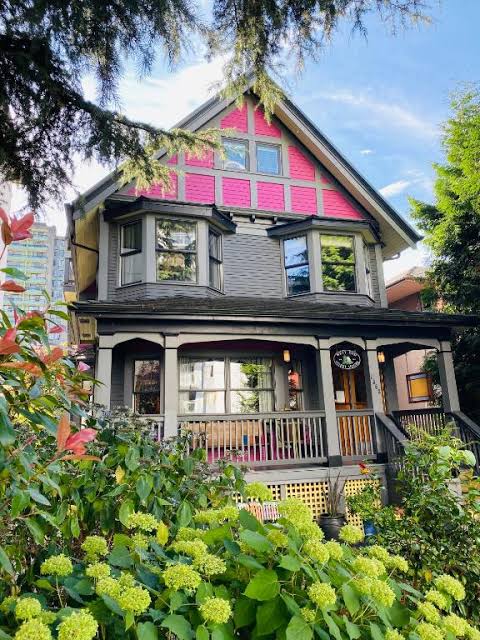 The West End Guesthouse provides an intimate and sophisticated retreat in the heart of Fredericksburg's historic district. This elegant bed and breakfast exudes Southern charm, offering guests personalized service and a refined ambiance. The property features beautifully decorated rooms with antique furnishings, plush bedding, and modern amenities.
The innkeepers' attention to detail shines through in the carefully curated decor and thoughtfully prepared breakfasts. The central location of the West End Guest Houses makes exploring Fredericksburg's shops, galleries, and restaurants convenient. At the same time, its peaceful garden and cozy sitting areas provide a relaxing sanctuary for guests to unwind.
#16. Wine Country Cottages on Main
Last but not least on our list of the best places to stay in Fredericksburg, Texas is the Wine Country Cottages. Perfect for wine enthusiasts and those seeking a cozy hideaway, Wine Country Cottages on Main offers a charming and private escape. These quaint cottages are situated along Main Street, within walking distance of the town's wineries and attractions. The cottages feature rustic-chic decor, including wood accents and Texas-inspired artwork. 
With thoughtful amenities like private porches, hot tubs, and fully equipped kitchens, guests can enjoy a home-away-from-home experience. The proximity to wineries allows for leisurely wine tastings, and the convenience of being located on Main Street ensures easy access to Fredericksburg's vibrant shopping and dining scene.
You can also check out – 17 Best Places To Stay In Helen, Georgia In 2023 | Georgia Neighborhood Guide
How To Get Around Fredericksburg, Texas
Despite its small-town charm, getting around Fredericksburg, Texas, is relatively easy. This historic town is known for its German heritage, wineries, and picturesque landscapes. Here's an extensive guide on how to navigate this charming destination:
Car Rental and Driving: Renting a car is one of the most convenient ways to explore Fredericksburg and the surrounding Hill Country. Major car rental agencies can be found nearby airports like San Antonio International Airport (SAT) or Austin-Bergstrom International Airport (AUS). Once you have a car, you can easily access attractions, wineries, and scenic routes at your own pace.
Walking and Biking: The heart of Fredericksburg is quite walkable, especially along Main Street. Many shops, restaurants, and attractions are within strolling distance. Renting a bike is another great way to explore the town, and several rental shops offer various types of bikes.
Main Street Trolley: The Fredericksburg Trolley offers a nostalgic and convenient way to explore the town. The trolley runs along Main Street and stops at various points of interest. It's a popular choice for tourists looking for a guided tour while getting around.
Fredericksburg Horse-Drawn Carriage Tours: For a unique experience, consider taking a horse-drawn carriage tour. These guided tours offer historical insights and a leisurely way to explore the town's attractions.
Uber and Lyft: Ride-sharing services like Uber and Lyft operate in Fredericksburg, making it easy to get around without worrying about parking.
Fredericksburg Pedicabs: Pedicabs are a fun and eco-friendly way to travel short distances around town. They're especially popular during busy tourist seasons.
Fredericksburg Wine Shuttle: This dedicated shuttle service focuses solely on winery tours. It's a convenient way to enjoy the local wine scene without worrying about transportation.
Lyndon B. Johnson National Historical Park Shuttle: If you're interested in exploring Lyndon B. Johnson National Historical Park, located just outside Fredericksburg, a shuttle service operates to take visitors between the park's different sites.
You might find this interesting: 21 Best Places to Stay in Tampa in 2023 | Tampa Neighborhood Guide
How to Find The Best Places To Stay in Fredericksburg, Texas
Finding the best place to stay in Fredericksburg, Texas, can be daunting. Here's a quick guide to help you find the perfect accommodations for your trip to Fredericksburg, Texas.
#1. Determine your budget
Determining your budget is the first step in finding the perfect place to stay. There are various options in Fredericksburg, ranging from budget-friendly bed and breakfasts to luxury hotels and resorts. Once you have a set budget, you can easily filter through the available accommodations to find the ones that fit within your price range.
#2. Research your options
Plenty of options regarding accommodations in Fredericksburg are available, so it's important to do your research. Look for properties with good reviews from previous guests, and check for amenities you want. Some places might offer free breakfast or have a swimming pool on-site. Others might offer bike rentals or guided tours.
#3. Consider location
The location of your accommodations can play a big role in how enjoyable your trip is. Fredericksburg has several different neighborhoods, each with its unique charm. If you want to be close to the historic downtown area, look for places in the Main Street area. If you're more interested in exploring the wineries, look for accommodations closer to the Highway 290 wine trail.
#4. Book in advance
Fredericksburg is a popular vacation destination, especially during the peak season. To avoid disappointment, book your accommodations in advance. Some properties fill up quickly, and waiting until the last minute might mean that you won't be able to find a place to stay that meets your needs.
#5. Ask for recommendations
Finally, don't be scared to seek advice from locals or other visitors. There are plenty of online forums and travel blogs where you can find information and reviews on different properties. Ask around, and see if anyone has stayed in a place that they would recommend.
Don't miss out on reading: 21 Best Places To Stay In Stowe VT in 2023 | Stowe VT Neighborhood Guide
Things To Do In Fredericksburg, Texas
Fredericksburg is a charming and picturesque town with many activities and experiences. Known for its wineries, history, and scenic landscapes, Fredericksburg is a place that can satisfy every traveler's wanderlust.
Here are some things that you simply must do when in Fredericksburg, Texas:
#1. Visit the Pioneer Museum Complex
If you're looking for a glimpse into the rich history and heritage of the town, this museum complex is the perfect place to start. Here you'll find authentic 19th-century buildings, including homes, churches, and even a jailhouse. The complex also includes a gift shop perfect for picking up souvenirs.
#2. Take a stroll along Main Street
Fredericksburg's Main Street is a shopper's paradise, with many quaint boutiques and antique stores. The street is also home to many eateries, including local cafes and restaurants, so stop and refuel.
#3. Go wine tasting
With over 50 wineries and tasting rooms in the surrounding Hill Country area, wine lovers will be in paradise. The wineries offer something for every palate, from crisp whites to full-bodied reds. Don't miss the opportunity to sample some of the region's signature varieties, such as Tempranillo and Viognier.
#4. Explore the outdoors
Fredericksburg is blessed with a beautiful landscape just waiting to be explored. Take a hike through Enchanted Rock State Natural Area or dip in the crystal clear waters of the Pedernales River. You can also explore the town's many parks, which offer picnic spots, playgrounds, and swimming pools.
#5. Indulge in some German cuisine
Fredericksburg is known for its German heritage, reflected in its cuisine. From bratwurst and schnitzel to sauerkraut and beer, you'll find an array of German dishes in the town's restaurants. Be sure to try local delicacies like the popular German-style pickles and cheese.
#6. Attend a festival or event
Fredericksburg is a hub of activity throughout the year, with various festivals and events. From the renowned Fredericksburg Oktoberfest to the charming Christmas Parade, something is always happening. Check the town's events calendar before your visit to plan your trip accordingly.
Also check out 21 Best Places To Stay In Big Sur In 2023 | Big Sur Neighborhood Guide
Challenges of Staying in Fredericksburg, Texas
Staying in Fredericksburg, Texas, offers a picturesque blend of history and charm yet presents certain challenges. The city's popularity as a tourist destination can lead to crowded streets, especially during peak seasons, causing traffic congestion and difficulty finding parking.
The rapid growth of tourism has also led to rising accommodation and living expenses costs, posing affordability challenges for residents and businesses. Moreover, the region's susceptibility to extreme weather events, such as floods and storms, can disrupt daily life and impact infrastructure.
While the town celebrates its German heritage, limited cultural diversity might be a challenge for some individuals seeking a broader community representation. Balancing the allure of Fredericksburg with these challenges is essential for those considering a stay in this captivating Texan town.
Read more: 21 Best Places To Stay In Cinque Terre In 2023 | Cinque Terre Neighborhood Guide
Frequently Asked Questions
What are some popular areas to stay in Fredericksburg?
The Historic District, Main Street, and the Wine Country are some of the most popular areas to stay in Fredericksburg. The Historic District offers a quaint small-town feel, while Main Street boasts plenty of shopping and dining options. The Wine Country offers beautiful views and easy access to the local wineries.
What types of accommodations are available in Fredericksburg?
Various options in Fredericksburg include hotels, bed and breakfasts, cabins, cottages, and guesthouses. Each option offers a unique experience, so consider what lodging best fits your travel style.
Are there any pet-friendly accommodations in Fredericksburg?
Yes! Many accommodations in Fredericksburg are pet-friendly, but double-check before booking your stay is always a good idea. Some popular pet-friendly options include The Cotton Gin Village and Barons CreekSide.
Are there any budget-friendly lodging options in Fredericksburg?
Yes, there are plenty of budget-friendly options available. Some popular options include the Fredericksburg Inn & Suites, Days Inn by Wyndham, and Motel 6 Fredericksburg.
Conclusion
Fredericksburg, Texas, offers diverse accommodations to cater to every traveler's preferences. Whether you seek the quaint charm of historic bed and breakfasts, the modern comforts of boutique hotels, or the rustic allure of guest cottages nestled in the Hill Country, this charming town has it all.
With its rich history, vibrant arts scene, and natural beauty, Fredericksburg provides an unforgettable backdrop for a memorable stay. Whether you're here for a weekend getaway or an extended vacation, the variety of lodging options ensures that visitors can find their ideal home away from home in this Texan gem.
Reference