Tennessee, also known as the Volunteer State, is a landlocked state located in the southeastern region of the United States. It's well-known for its diverse cultural heritage, world-class music scene, stunning natural beauty, and southern hospitality. If you want to find the best places to stay when you visit Tennessee, the options are endless. From rustic cabins to luxury resorts, there is something for every traveler. To help you plan your Tennessee vacation, we have compiled this guide on the 21 best places to stay in Tennessee.
Tennessee is a popular destination for travelers looking for an unforgettable experience in the south, whether hiking in the Great Smoky Mountains, exploring the birthplace of country music in Nashville, or indulging in mouth-watering barbecue in Memphis. Whether you're looking for a quiet retreat in the mountains or a lively downtown experience, you'll find it all here. So pack your bags and prepare to explore the Volunteer State in style. With so many incredible options, your biggest challenge will be deciding where to stay first!
About Tennessee
Tennessee is one of the southeastern states in the United States. It is steeped in history and culture. Home to vibrant cities, stunning landscapes, and rich musical heritage, it offers diverse experiences. The capital of Tennessee is Nashville, also known as the "Music City" . Nashville has a thriving country music scene and hosts the iconic Grand Ole Opry.
Memphis, a major city in Tennessee, is famous for its role in the birth of rock 'n' roll, thanks to the legendary Sun Studio and Graceland, the former home of Elvis Presley. Tennessee is also home to The Great Smoky Mountains National Park, which attracts nature lovers with its lush forests, diversified fauna, and scenic trails.
Tennessee played a pivotal role in the American Civil War, with the Battle of Shiloh and the Battle of Franklin as significant engagements. The state's history also encompasses Native American heritage, exemplified by sites like the Chucalissa Archaeological Museum.
Economically, Tennessee is a hub for industries like automotive manufacturing, healthcare, and agriculture, and it's home to major corporations like FedEx and Nissan. Notably, the state has no income tax on wages, making it an attractive destination for businesses and individuals.
Ultimately, Tennessee's blend of historical significance, cultural prominence, natural beauty, and economic opportunities make it a captivating and multifaceted state within the United States.
Check out – 21 Best Places To Stay In Cinque Terre In 2023 | Cinque Terre Neighborhood Guide
Why Stay in Tennessee?
If you're looking for a state with beautiful scenery, a diverse culture, and exciting attractions, Tennessee is the place to be. Whether seeking adventure in the great outdoors or exploring the urban landscape, Tennessee has something for everyone.
First and foremost, Tennessee has an unparalleled natural beauty, from the lush mountains of the Great Smoky Mountains National Park to the cascading waterfalls of Cumberland Falls and the serenity of the Natchez Trace Parkway. Therefore, the state provides many opportunities for outdoor recreational activities like hiking, camping, fishing, and much more.
Furthermore, Tennessee is a melting pot of diverse cultures. Nashville is widely regarded as the world's country music capital, with its bustling music scene featuring numerous music festivals, concerts, and performances. Conversely, Memphis is a hub of soulful blues and is home to iconic sites like Graceland, Beale Street, and Sun Studio, which played a crucial role in the birth of rock 'n' roll.
In addition to its rich cultural offerings, Tennessee has many popular attractions, such as the Dollywood amusement park, the world-renowned Tennessee Aquarium, and the stunning Opryland Resort. The state is also a food lover's paradise, boasting delectable Southern cuisine, with local specialties including fried chicken, barbecue, hot chicken, and sweet tea.
Whether you're seeking adventure, culture, entertainment, or culinary delights, Tennessee is a place where you can experience all that and more. With its gorgeous scenery, rich heritage, and plethora of exciting activities, the state is an ideal destination for anyone seeking a fulfilling and memorable experience. So, why not stay in Tennessee?
Take out time to read – 21 Best Places To Stay In Big Sur In 2023 | Big Sur Neighborhood Guide
21 Best Places to Stay in Tennessee
Tennessee is indeed an ideal choice for your next vacation. Apart from having many incredible places that you can visit and explore, it also offers diverse accommodation options, from cozy wood cabins to luxurious hotels. Here are 21 of the best places to stay in Tennessee:
#1. Blackberry Farm – Walland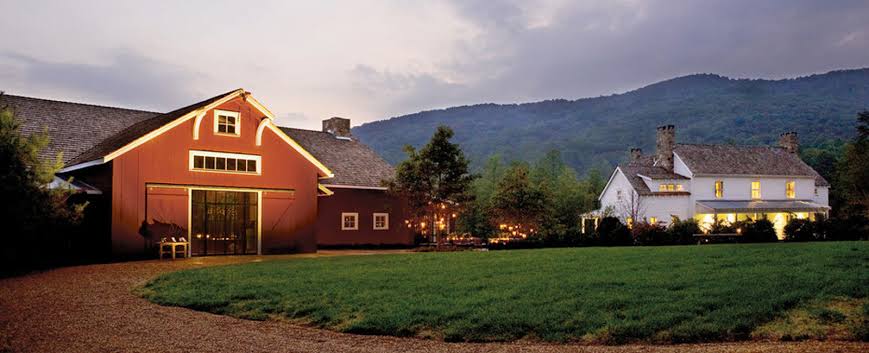 First on our list of the best places to stay in Tennessee is the Blackberry Farm. Nestled amidst the picturesque foothills of the Great Smoky Mountains, Blackberry Farm is a luxurious and serene retreat that will give you a much needed escape in nature. With its 4,200 acres of rolling hills, meadows, and woodlands, Blackberry Farm has an idyllic countryside setting, which combines rustic charm and top-tier amenities.
In Blackberry Farm, you can enjoy gourmet farm-to-table dining experiences, indulge in world-class spa treatments, partake in outdoor activities such as horseback riding, hiking, and fishing, and immerse yourself in the tranquil beauty of the surroundings.
The elegantly designed cottages and accommodations have a harmonious blend of Southern hospitality and modern comfort, and provide an inviting and exclusive haven for anyone seeking relaxation and rejuvenation.
#2. The Hermitage Hotel – Nashville
Located in the heart of Nashville, The Hermitage Hotel is a historic icon of elegance and timeless grandeur. With its meticulously preserved architectural details, luxurious furnishings, and personalized service, this Beaux-Arts masterpiece is an opulent haven.
Recognized as Tennessee's only Forbes Five-Star and AAA Five Diamond hotel, The Hermitage Hotel provides a sumptuous experience that includes fine dining at the Capital Grille, indulgent spa treatments, and proximity to Nashville's vibrant music scene and cultural attractions. Its central location makes it an ideal base for you to explore the city's vibrant nightlife, museums, and entertainment venues.
#3. The Peabody Memphis – Memphis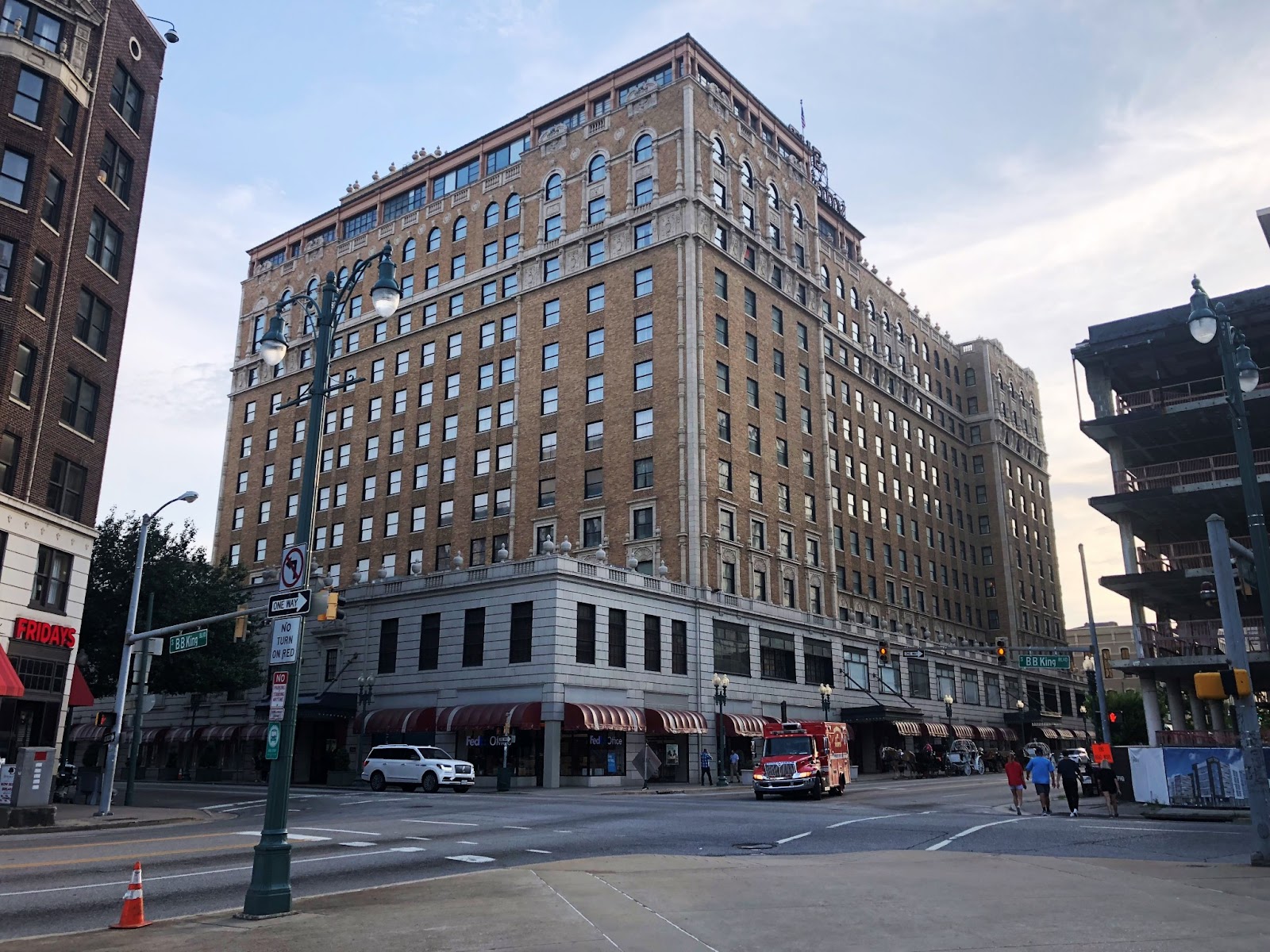 A symbol of sophistication and historic charm, the Peabody Memphis has been a cherished landmark in downtown Memphis for over a century. This iconic hotel is renowned for its daily "March of the Peabody Ducks," a charming tradition where ducks parade through the lobby to the ornate marble fountain.
The Peabody exudes a classic Southern ambiance and has opulent décor, elegant ballrooms, and world-class amenities. You will get to savor culinary delights at renowned dining establishments, unwind at the rooftop bar overlooking the Mississippi River, and explore the rich musical heritage of Memphis, including attractions like the National Civil Rights Museum and Beale Street.
#4. The Westin Memphis Beale Street – Memphis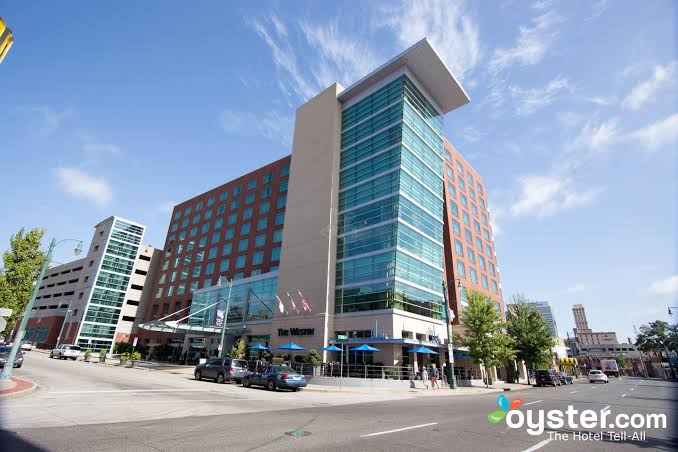 If you want a modern and vibrant urban experience, The Westin Memphis Beale Street , located at the heart of downtown Memphis, is a great retreat. The hotel's contemporary design and upscale amenities cater to both leisure and business travelers.
With its prime location just steps from the legendary Beale Street entertainment district, you can easily explore the city's live music scene, eclectic bars, and barbecue joints.
The Westin's well-appointed rooms, rejuvenating spa services, and access to a fitness center will ensure you have a comfortable stay, while the nearby attractions like the Memphis Rock 'n' Soul Museum and Sun Studio will provide you with cultural enrichment.
#5. Opryland Resort – Nashville
Opryland Resort, located in Nashville, is a sprawling oasis of luxury and entertainment. The resort's signature glass atriums house lush gardens, flowing waterways, and an indoor river that creates a captivating environment all year round.
The resort has myriad offerings that you can explore, including live music performances at the Grand Ole Opry, dining experiences ranging from casual to upscale, and recreational facilities like the SoundWaves water park. Whether you are attending conferences or seeking a family-friendly getaway, Opryland Resort offers a distinctive blend of relaxation and fun in the Music City.
#6. The Inn at Castle Hill – Gatlinburg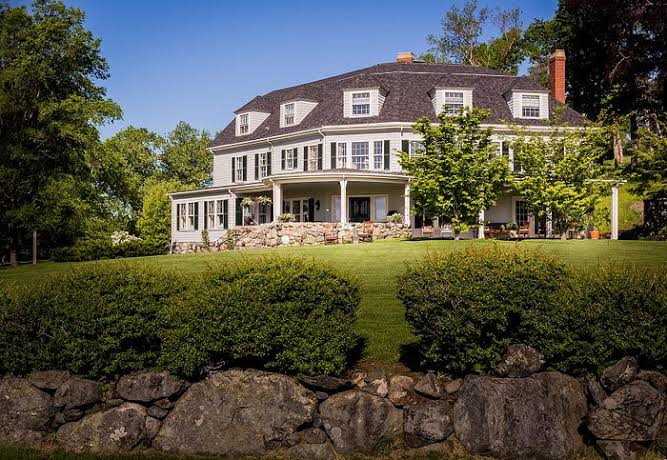 Nestled in the charming mountain town of Gatlinburg, the Inn at Castle Hill is a cozy and intimate retreat that provides stunning views of the Great Smoky Mountains. This boutique inn is a tranquil escape from the hustle and bustle of daily life with its inviting rooms, warm hospitality, and proximity to outdoor adventures.
You can unwind on private balconies, stroll along nature trails, and enjoy the region's natural beauty. The inn's charming ambiance and personalized service create a home away from home for anyone who wants a peaceful mountain getaway.
#7. Blackberry Mountain – Walland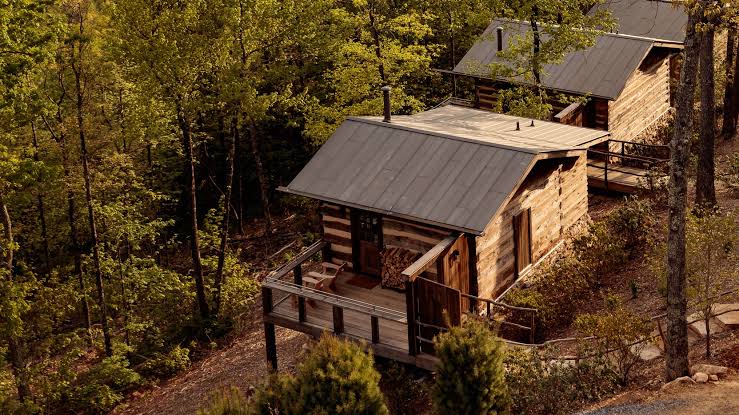 Adjacent to its sister property, Blackberry Farm, Blackberry Mountain offers a distinct mountain retreat experience in Walland. Perched atop the Cumberland Plateau, in this secluded sanctuary, you will be immersed in the rugged beauty of East Tennessee. In this mountain resort, you can engage in various outdoor activities, from guided hikes and mountain biking to rock climbing and kayaking.
You can also indulge in wellness pursuits at the spa, enjoy farm-fresh cuisine, and unwind in luxurious accommodations that harmonize with the natural surroundings. If you seek adventure and love nature, Blackberry Mountain is a great destination for you with its emphasis on active exploration and holistic rejuvenation.
#8. RiverStone Resort & Spa – Pigeon Forge
Nestled in the heart of Pigeon Forge, RiverStone Resort & Spa is a serene escape surrounded by the beauty of the Great Smoky Mountains. This luxurious resort has spacious and well-appointed condominium-style accommodations that provide all the comforts of home. With options ranging from one to four bedrooms, it's an ideal choice for families, couples, or group getaways.
Whenever you want to relax, the resort's spa offers many rejuvenating treatments. You can also enjoy its many indoor and outdoor pools, a lazy river, and a fitness center. Its prime location will allow you easy access to Pigeon Forge's attractions, including Dollywood and the Titanic Museum.
#9. The Chattanooga Choo Choo Hotel – Chattanooga
Steeped in history and charm, The Chattanooga Choo Choo Hotel, located in the heart of Chattanooga is a unique lodging experience. The highlight of this hotel is its incorporation of historic train cars converted into unique accommodations, providing a vintage atmosphere.
The hotel's location is perfect for you to explore the city, as it's within walking distance of popular attractions like the Tennessee Aquarium and the Creative Discovery Museum. The beautifully landscaped gardens, pools, and dining options add to the overall appeal, making it a great choice if you want a perfect mix of nostalgia and modern amenities.
#10. Margaritaville Island Hotel – Pigeon Forge
Margaritaville Island Hotel is a tropical oasis found in the heart of the Smoky Mountains. This hotel has a joyful and energetic ambiance inspired by the laid-back style of Jimmy Buffett's songs. In this hotel, you will enjoy its spacious rooms with balconies overlooking the Island entertainment complex, which features shops, restaurants, and attractions.
The hotel's rooftop pool and bar provide breathtaking views of the surrounding mountains, creating a relaxing and enjoyable experience. Its central location makes exploring Pigeon Forge's attractions easy, and the hotel's commitment to Margaritaville's signature lifestyle ensures a memorable stay.
#11. The Read House Hotel – Chattanooga
The Read House Hotel in Chattanooga is a standout choice for a touch of Southern elegance and history. This historic hotel, dating back to 1872, combines classic charm with modern amenities. The meticulously designed rooms and suites will ensure you have a luxurious stay, and the hotel's various dining options provide a delightful culinary experience.
You can unwind at the indoor heated pool, fitness center, and spa. The Read House's central location is great because you can easily explore Chattanooga's art galleries, museums, and riverfront attractions. It is an excellent option if you want a blend of sophistication and convenience.
#12. The Guest House at Graceland – Memphis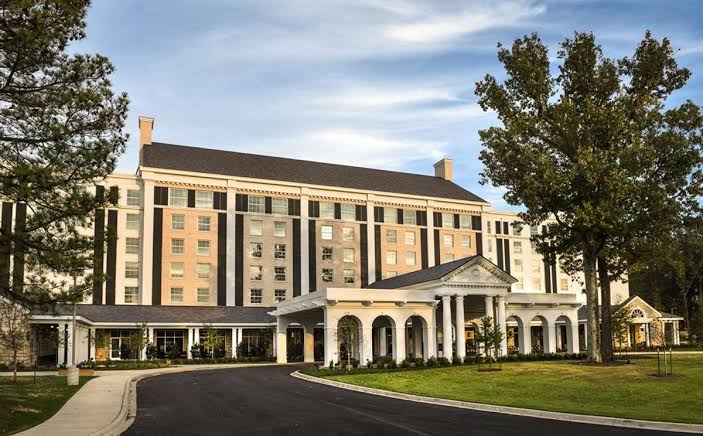 If you are an Elvis Presley fan or a music enthusiast, The Guest House at Graceland is your dream destination. Situated just steps away from Graceland, the iconic home of Elvis Presley, this hotel offers an immersive experience of the King's world. The guest rooms are elegantly designed with touches inspired by Elvis's style.
The onsite restaurants and bars serve Southern cuisine with a modern twist. You can enjoy the theater, fitness center, and expansive outdoor pool. With its unique connection to Elvis's legacy and Memphis's vibrant music scene, The Guest House at Graceland provides a one-of-a-kind stay.
#13. Dollywood's DreamMore Resort & Spa – Pigeon Forge
Owned by country music legend Dolly Parton, Dollywood's DreamMore Resort & Spa captures the essence of Southern hospitality and charm. The resort's warm and inviting atmosphere extends from well-appointed rooms to thoughtfully designed public spaces.
It's an excellent option for families, as the resort offers a variety of activities, including a family-friendly pool area, storytelling sessions, and a seasonal kids' club. You can also take advantage of the complimentary shuttle service to nearby Dollywood theme park and Splash Country water park.
#14. The Tennessean Hotel – Knoxville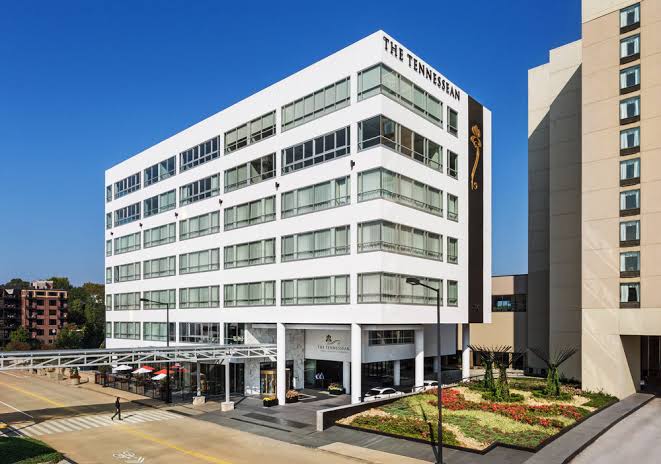 Situated in downtown Knoxville, The Tennessean Hotel is a sophisticated and upscale retreat for business and leisure travelers. The hotel's sleek and modern design is complemented by its stunning views of the Tennessee River and the Great Smoky Mountains.
In this hotel, you can enjoy spacious rooms, an elegant restaurant, a rooftop bar, and a fitness center. The Tennessean's central location also provides easy access to the city's theaters, museums, and entertainment venues. It is an ideal choice if you love contemporary luxury and urban convenience.
#15. The Oliver Hotel – Knoxville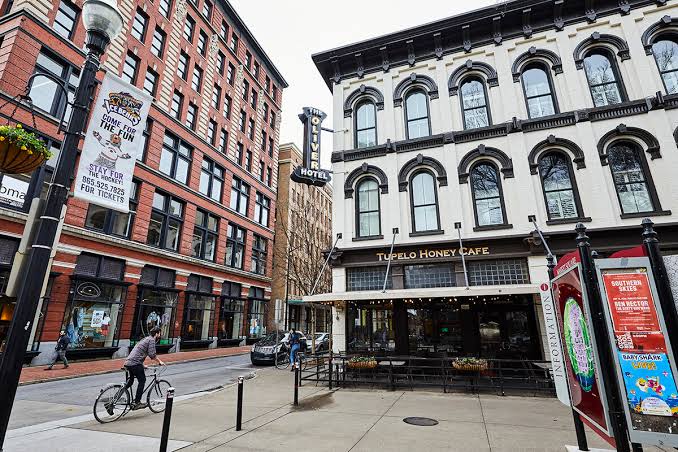 The Oliver Hotel in Knoxville uniquely blends historic charm and modern comfort. Situated in the heart of downtown Knoxville, this boutique hotel captures the essence of the city's vibrant culture. You will be enveloped in a warm and welcoming atmosphere, with beautifully restored architectural details that harken back to a bygone era.
The hotel's elegantly designed rooms provide a cozy haven, while the rooftop bar offers stunning views of the city and the nearby Smoky Mountains. With its central location, The Oliver Hotel is an ideal base for you to explore Knoxville's art scene, historic sites, and local dining options.
#16. Hutton Hotel – Nashville
Located in the trendy Midtown district of Nashville, the Hutton Hotel is a luxurious urban retreat that caters to both leisure and business travelers. The hotel has a sophisticated and contemporary design, with spacious rooms and suites that exude comfort and elegance.
The Hutton has a wide range of amenities, including an onsite spa, fitness center, and a rooftop bar that showcases panoramic views of the city skyline. It is close to popular attractions like Music Row and the Country Music Hall of Fame makes it a convenient choice if you want to explore Nashville's rich music scene.
#17. Hotel Indigo – Memphis
Nestled in the heart of downtown Memphis, the Hotel Indigo offers a stylish and artistic ambiance that reflects the city's rich musical heritage. This boutique hotel captures the essence of Memphis' blues and soul culture through its eclectic decor and vibrant design.
In this hotel, you will stay in accommodations adorned with local artwork and photography, creating a distinctive atmosphere. The hotel's location is an excellent starting point for exploring iconic sites such as Beale Street, Graceland, and the National Civil Rights Museum.
#18. 21c Museum Hotel – Nashville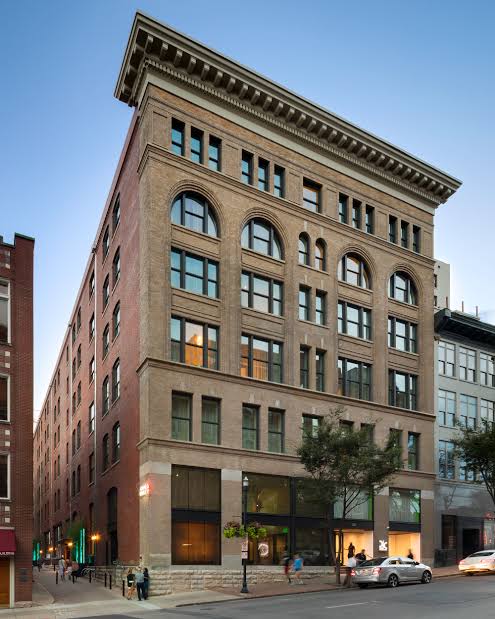 Combining contemporary art with luxurious accommodations, the 21c Museum Hotel in Nashville is a unique destination for art enthusiasts and travelers. The hotel is a boutique accommodation and a modern art gallery showcasing rotating exhibitions by local and international artists.
Each room is thoughtfully designed, with emphasis on comfort and artistic flair. In the onsite restaurant and bar, you can enjoy delectable dining options. And the location in downtown Nashville will allow you easy access to attractions like the Ryman Auditorium and the honky-tonk bars of Broadway.
#19. The Lodge at Buckberry Creek – Gatlinburg
Nestled amidst the natural beauty of the Great Smoky Mountains, The Lodge at Buckberry Creek is a tranquil and secluded escape. The lodge has rustic yet luxurious cabin-style accommodations, where you can immerse yourself in the serene mountain surroundings.
The spacious suites feature cozy fireplaces, private balconies, and breathtaking views of the surrounding landscape. Whether seeking outdoor adventures like hiking and wildlife spotting or simply looking to unwind in a peaceful setting, this lodge will be an idyllic retreat for you.
#20. Hotel Preston – Nashville
IF you are seeking a fun stay in Nashville, the Hotel Preston is the choice for you. With the hotel's retro-chic design and playful decor, you will have a lighthearted stay.
The hotel has spacious rooms, which are infused with vibrant colors and modern amenities, ensuring you will always be comfortable. Hotel Preston also has an indoor pool, a 24-hour fitness center, and a lively onsite bar. It is located near the airport and downtown Nashville, making it a convenient choice for you to explore the city's attractions.
#21. The Old Mill – Pigeon Forge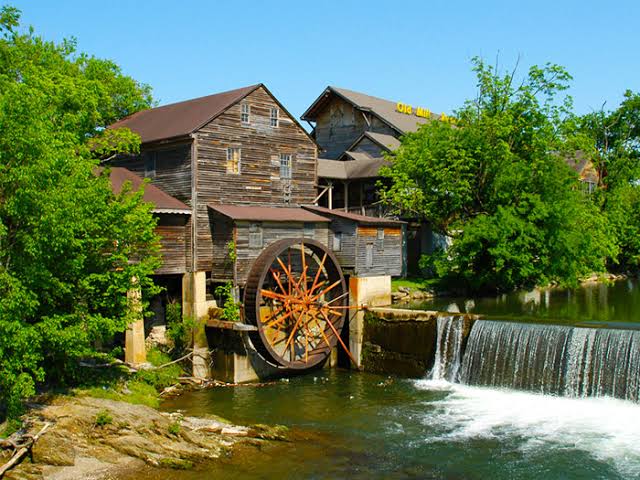 Last, but by no means the least on our list of the best places to stay in Tennessee is the Old Mill. When you step into the Old Mill, you enter a charming and historic world. This rustic and enchanting establishment, with its picturesque and nostalgic atmosphere, is located near a historic grist mill. You can choose from various accommodations, including cozy cabins and cottages.
The Old Mill is a serene escape from the hustle and bustle of urban life. You can unwind by the stream or explore the nearby Great Smoky Mountains National Park. With its quaint charm and proximity to local attractions, The Old Mill provides a unique and memorable stay in Pigeon Forge.
You can also check out – 21 Best Places To Stay In Stowe VT in 2023 | Stowe VT Neighborhood Guide
How to Get Around Tennessee
Thanks to its well-developed transportation infrastructure, it will be relatively easy for you to get around Tennessee. Whether you're exploring the vibrant city life in Nashville, enjoying the natural beauty of the Great Smoky Mountains, or visiting historical sites in Memphis, there are several transportation options that will help you navigate the state.
Car Rental: Renting a car is convenient, especially if you want the flexibility to explore various destinations at your own pace. Many major cities in Tennessee have well-developed road networks and highways, making it easy to drive around.
Public Transit: Several cities in Tennessee offer public transportation options such as buses and trolleys. Nashville, for example, has the Music City Star commuter train and the WeGo public bus system, which can help you navigate the city and its attractions.
Biking: Many cities in Tennessee have embraced biking as an eco-friendly and healthy mode of transportation. You can rent bikes or use bike-sharing programs in places like Memphis, Nashville, and Chattanooga to explore urban areas and scenic routes.
Ridesharing Services: Ride-hailing services like Uber and Lyft operate throughout Tennessee, providing a convenient way to get around without worrying about parking or navigating public transportation.
Amtrak: Amtrak offers train services to and from cities like Memphis, Nashville, and Chattanooga, allowing you to enjoy scenic state views while traveling comfortably by rail.
Walking: If you're staying in a city center or a walkable neighborhood, walking can be a great way to explore local attractions, shops, and restaurants.
Trolley Tours: In cities like Memphis and Chattanooga, you can take advantage of guided tours that provide historical and cultural insights while taking you to key points of interest.
Air Travel: If you need to cover longer distances between major cities, you can opt for domestic flights that connect Tennessee's major airports, such as Nashville International Airport (BNA), Memphis International Airport (MEM), and McGhee Tyson Airport (TYS) in Knoxville.
You might find this interesting – 21 Best Places to Stay in Tampa in 2023 | Tampa Neighborhood Guide
Things To Do In Tennessee
Whether you're a local or a tourist, there's never a shortage of things to do in this incredible state. Here are some of our top picks for must-see sights and activities in Tennessee:
#1. Explore the Great Smoky Mountains National Park
As one of the most visited national parks in the US, the Great Smoky Mountains are an absolute must-visit. There's much to see and do here, with over 500,000 acres of lush forest, stunning mountain peaks, and incredible wildlife. Hike the trails, go camping, take a scenic drive, or simply relax and enjoy the breathtaking views.
#2. Discover the Music Scene in Nashville
Known as the Music City, Nashville is the heart and soul of country music. Explore the Country Music Hall of Fame and Museum, catch a live performance at the Grand Ole Opry, or check out the honky-tonk bars on Broadway. You'll also find great food, unique shopping, and plenty of other attractions in this vibrant city.
#3. Indulge in BBQ in Memphis
Tennessee is home to some of the best BBQs in the country, and Memphis is no exception. Head to world-famous BBQ joints like Rendezvous, Central BBQ, or Charlie Vergos' Rendezvous for a taste of the local flavor. While in Memphis, don't forget to visit Beale Street, home to blues music and delicious food.
#4. Explore the Caves at Cumberland Caverns
Located in McMinnville, Cumberland Caverns offers a unique underground adventure. Explore the breathtaking caves, complete with stunning rock formations and underground waterfalls. Take a guided tour or try the Adventure Tour for a more hands-on experience.
#5. Visit the Jack Daniel's Distillery
If you are a whiskey lover, you must visit the Jack Daniel's Distillery in Lynchburg. Take a guided tour to see how this iconic whiskey is made, and sample some of the different varieties. The distillery also offers special tours, including the Barrel Tree Adventure, where you can climb a tree made entirely of Jack Daniel's whiskey barrels.
Don't miss out to read – 17 Best Places To Stay In Helen, Georgia In 2023 | Georgia Neighborhood Guide
How to Find the Best Places to Stay in Tennessee
With its beautiful mountains and scenic trails, Tennessee is a great place for anyone looking for a good time. It's a popular destination, especially during peak tourist season, so finding the right place to stay can be challenging.
Here are some tips to help you find the best places to stay in Tennessee:
#1. Start with your budget
Setting a budget will allow you to cut down on your alternatives. Hotels and motels can be more expensive than other options, such as vacation rentals or camping sites. However, it's important to remember that the prices vary depending on the location, the amenities provided, and the season.
#2. Decide on the type of accommodation you want
As mentioned earlier, Tennessee offers a range of accommodation options such as hotels, vacation rentals, cabins, camping sites, and bed and breakfasts. You should consider your group size, whether you prefer a luxurious experience or more rustic accommodations, and whether you want to cook for yourself or have meals provided.
#3. Research the location
To explore Tennessee's natural beauty, you might want to stay near popular parks such as the Great Smoky Mountains National Park or trails such as the Appalachian Trail. If you prefer the urban setting, cities like Nashville, Memphis, and Knoxville are good options. Researching the location also helps you find accommodation close to attractions you're interested in.
#4. Check reviews
Online reviews help us understand the quality of the accommodation and the customer service. Review sites such as TripAdvisor and Expedia are excellent sources of information that provide honest feedback from previous guests. You should also consider checking the reviews of the management, as they play a role in how comfortable your stay will be.
#5. Compare prices
Comparing prices for your preferred accommodation type can save you money. Using booking websites, compare travel dates' prices and see which offers the best. Remember, prices can change rapidly during peak seasons.
Finding the right place to stay can enhance your experience of Tennessee, so take your time and plan. Following these tips will give you a higher chance of getting a comfortable, affordable, and pleasant experience.
Also check out – 17 Best Places To Stay In Alaska In 2023 | Alaska Neighborhood Guide
Challenges of Staying in Tennessee
While there are several great places to stay in Tennessee, staying in Tennessee presents a mix of challenges. The state's weather can be unpredictable, with hot and humid summers and occasional severe storms. Rural areas may lack access to quality healthcare and education, posing family difficulties.
Economic opportunities, particularly in certain regions, can be limited, leading to job scarcity and financial strains. Navigating transportation can be problematic in less urban areas, affecting daily commutes.
Additionally, natural disasters like tornadoes and floods can disrupt normal life. While Tennessee offers picturesque landscapes and a rich cultural heritage, addressing these challenges requires a focus on infrastructure, education, and economic diversification to improve its residents' overall quality of life.
This might interest you to read – 17 Best Places To Stay In St. Lucia In 2023 | St. Lucia Neighborhood Guide
Frequently Asked Questions
What are some of the most popular cities to stay in when visiting Tennessee?
Nashville, Gatlinburg, and Memphis are among the most popular destinations in Tennessee, each offering unique experiences. Nashville is known for its vibrant music scene, Gatlinburg offers breathtaking mountain views, and Memphis is famous for its delicious barbecue and blues music.
When is the best time to go to Tennessee?
Tennessee's four distinct seasons each offer something special. Spring brings blooming flowers, fall boasts vibrant foliage, and winter offers holiday festivities. However, summer is the most popular season to visit, particularly for outdoor activities such as hiking, boating, and swimming.
What are some affordable options for lodging in Tennessee?
If you want to save money on your accommodations, plenty of affordable options, such as motels, campgrounds, and vacation rentals, are available. Consider staying outside major cities or booking in advance for the best deals.
Conclusion
Tennessee is home to some of the country's most unique and beautiful accommodations. There is something for everyone, from cozy cabins in the mountains to luxury hotels in the city. The best places to stay in Tennessee are not only comfortable but also provide an unforgettable experience.
Whether you want to relax and unwind or embark on an adventure-filled vacation, Tennessee has you covered. So, the next time you plan a trip to this incredible state, check out some amazing accommodations in this article and make your stay memorable.
Reference